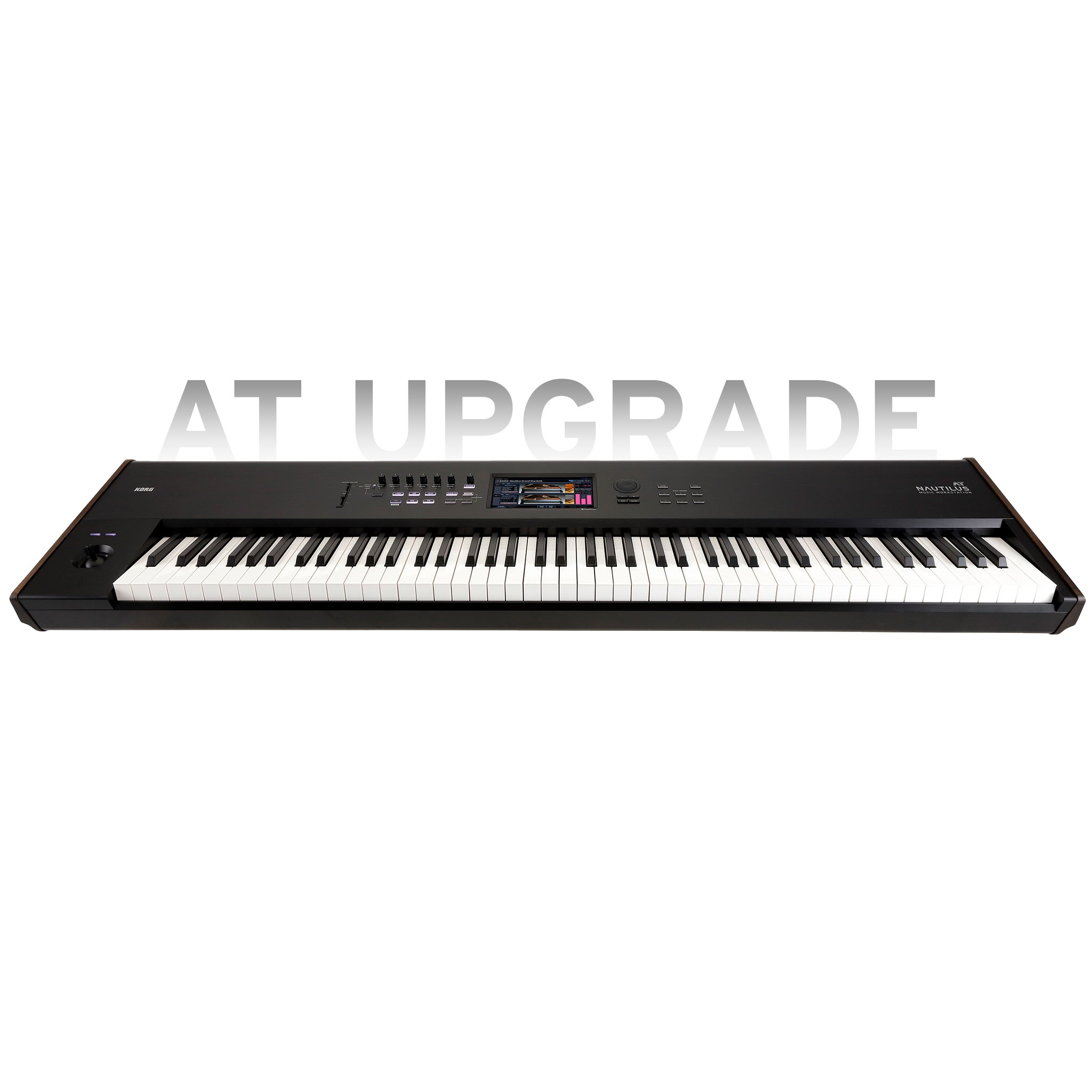 Nautilus AT Upgrade
An upgrade service for existing owners that transforms Nautilus 61 or 88 into a Nautilus AT. Available exclusively from Korg UK to customers in the UK and Ireland, the service includes a hardware and software upgrade by a Korg service engineer alongside the collection and return of your Nautilus.
Nautilus is Korg's flagship workstation. The successor to the wildly popular Kronos, the range now includes two new AT models.
Available in 61 and 88-key versions, Nautilus AT adds aftertouch to the line-up, putting new heights of musical expression at your fingertips. Nautilus AT features an expertly tuned sound library that brings exciting aftertouch-controlled effects to the existing programs, meaning you can fully embrace the expressive capabilities of aftertouch right out of the box.
Aftertouch, in combination with initial touch and the DYNAMICS knob (giving instant control over the changes in sound) opens a wide range of musical expression in just one instrument. Combined, these features unlock the full potential of nine powerful sound engines and a vast array of other features on Nautilus.
Nautilus AT comes in two versions: an 88-key model with a premium weighted RH3 keyboard for an incredible piano feel, and a 61-key model with a light, responsive and smooth synthesizer keyboard feel.