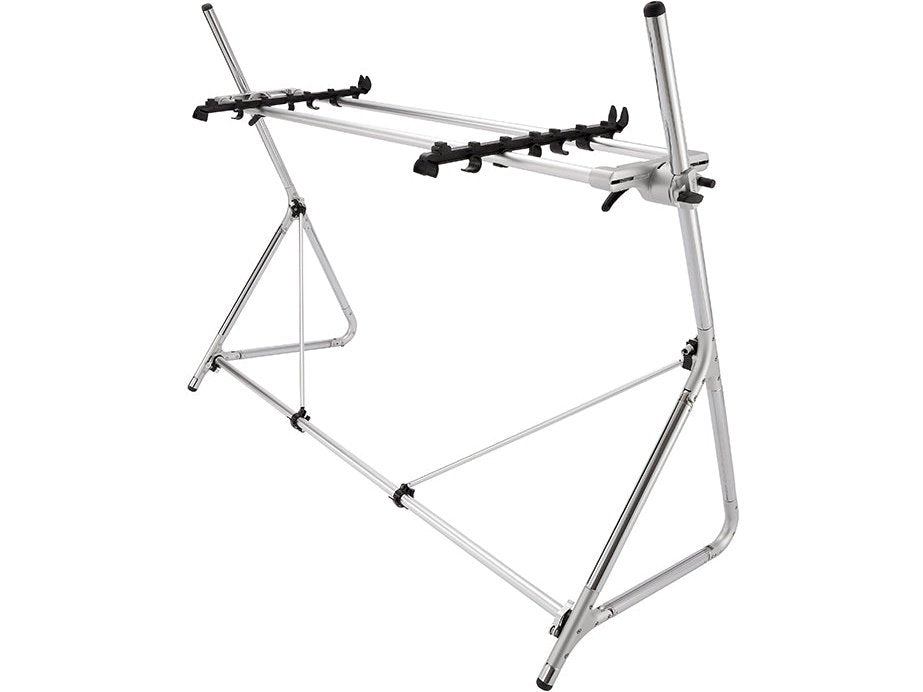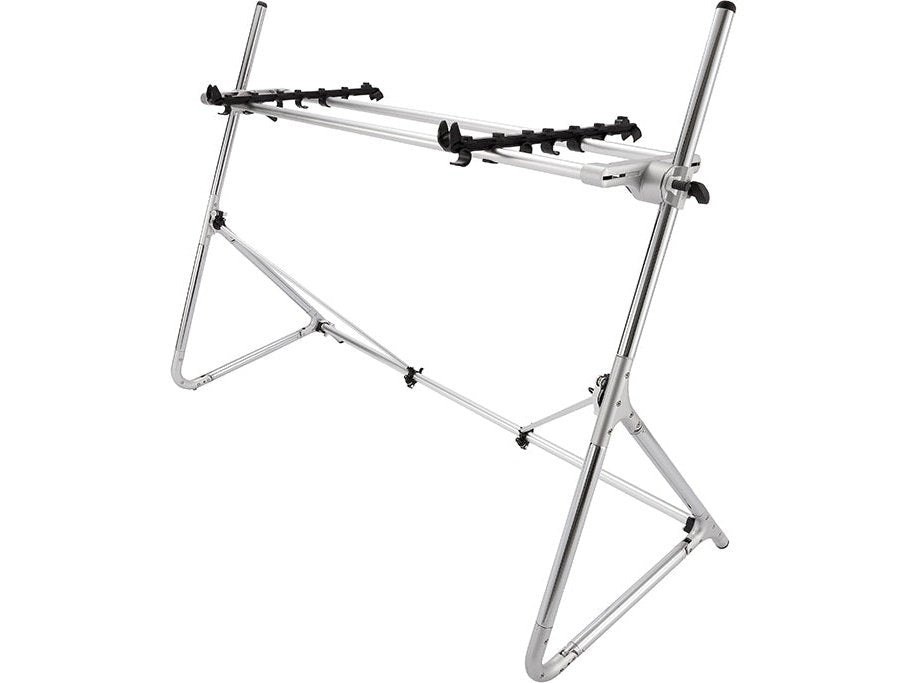 Keyboard Stand for 73/76 note keyboards - Silver
Designed for 73 and 76 note keyboards this stylish chrome-platted, steel pipe frame with adjustable height and angle options is both portable and functional. Its beautiful design looks great at home, in the studio and on the stage.
Extend your warranty for free when buying direct from Korg UK.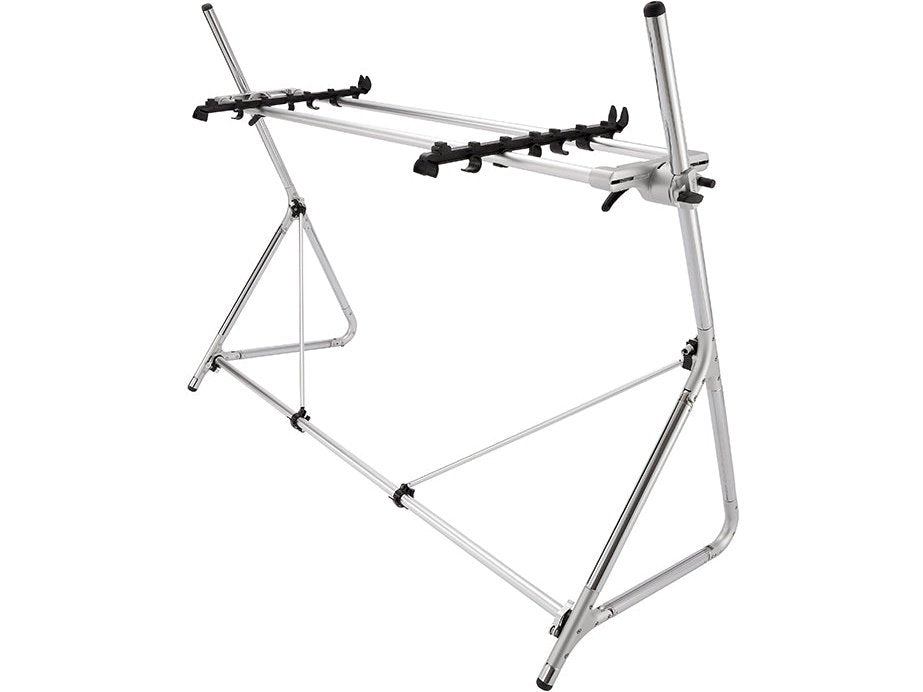 A stylish keyboard stand ideal for supporting 73/76-note keyboards
The Standard-M-SV is ideal for setups with an 73/76-note keyboard. Chrome-plated steel pipe in a stylish form securely supports your instrument in a functional and beautiful way. The height, angle, depth and number of levels of tiers (keyboard racks) can be adjusted, letting you optimise for almost any equipment set up. Besides being both sturdy and beautiful, this stand is also extremely portable, making it a great choice for stage, studio, or any other playing situation. The Standard-M-SV sets a new standard for keyboard stands.
Aluminium and steel are cleverly combined to achieve strength in a compact design
The Standard-M-SV uses metal pipe for its excellent rigidity; but despite the elegant appearance and minimal weight, it will securely support your keyboard without wobbling even under the stress of intense playing. When disassembled, it becomes extremely compact and portable.
Stylish design that emphasises the role of the player
The Standard-M-SV features a strong and tasteful design that is eye-catching yet subtle, allowing the player to take centre stage.
Standard-M-SV
Dimensions
1,440 (W) mm x 600 (D) mm x 1,100 (H) mm / 56.7"x 24"x 43.5"
Maximum Keyboard width
1,320 mm / 52" or less
Weight


8.5 kg / 18.7 lbs.
Range of height adjustment
650 - 1,100 mm / 26"- 43"
Maximum Load capacity
35 kg / 77 lbs. per tier or 70 kg total / 154 lbs.
compatible Tire Adapter


STA-M-S
Examples of compatible products
KORG Grandstage 88/73
KORG SV-1 73
KORG KRONOS2 73 KORG KROME 73
KORG HAVIAN30
Other products that are within these dimensions and weight limits
All new products are sold with a 2-year manufacturer warranty which is upgraded to 3 years when bought direct from Korg UK.

Certified Refurbished products also come with a one year warranty. 
We offer a 30-day returns period on all products purchased directly from Korg UK.