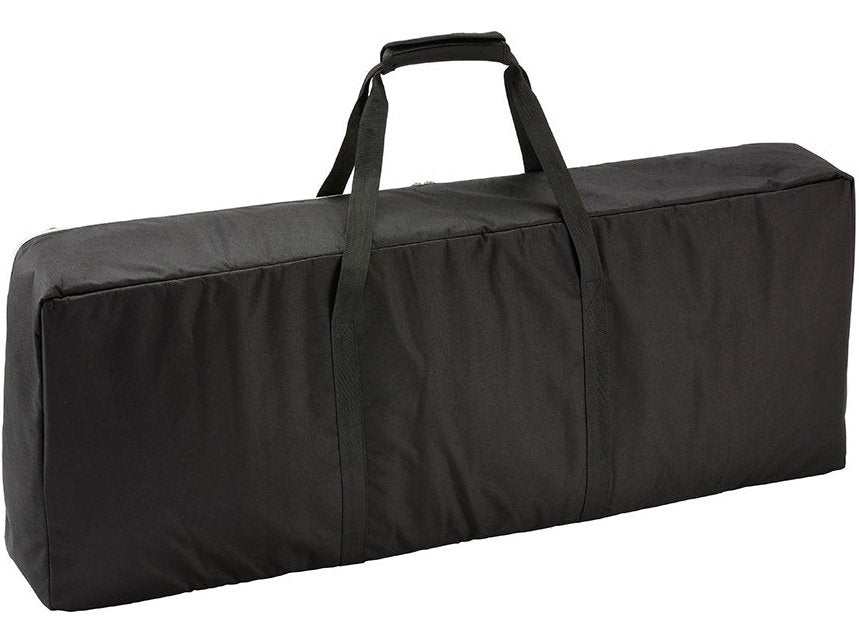 Soft Case for Pa300 or EK-50
A soft keyboard bag ideal for transporting 61-note keyboards such as EK-50 or Pa300. The hand-carry grip is equipped with cushioning material to ease the strain on the hand or shoulder. The surface is made of rip-stop material that is both durable and lightweight, and the case can also be folded to save space when not in use.
Extend your warranty for free when buying direct from Korg UK.
SC-EK/Pa
Dimensions (W x D x H)
1,050 mm x 415 mm x 145 mm / 41.34" x 16.34" x 5.71"
Inner Dimensions (W x D x H)
1,040 mm x 405 mm x 135 mm / 40.94" x 15.94" x 5.31"
Inner Dimensions of pocket (W x D x H)
455 mm x 265 mm x 50 mm / 17.91" x 10.43" x 1.97"
Weight
1.0 kg / 2.20 lbs.

* All products names and specification names are trademarks or registered trademarks of their respective owners.
* Appearance and specifications of products are subject to change without notice.
All new products are sold with a 2-year manufacturer warranty which is upgraded to 3 years when bought direct from Korg UK.

Certified Refurbished products also come with a one year warranty. 
We offer a 30-day returns period on all products purchased directly from Korg UK.