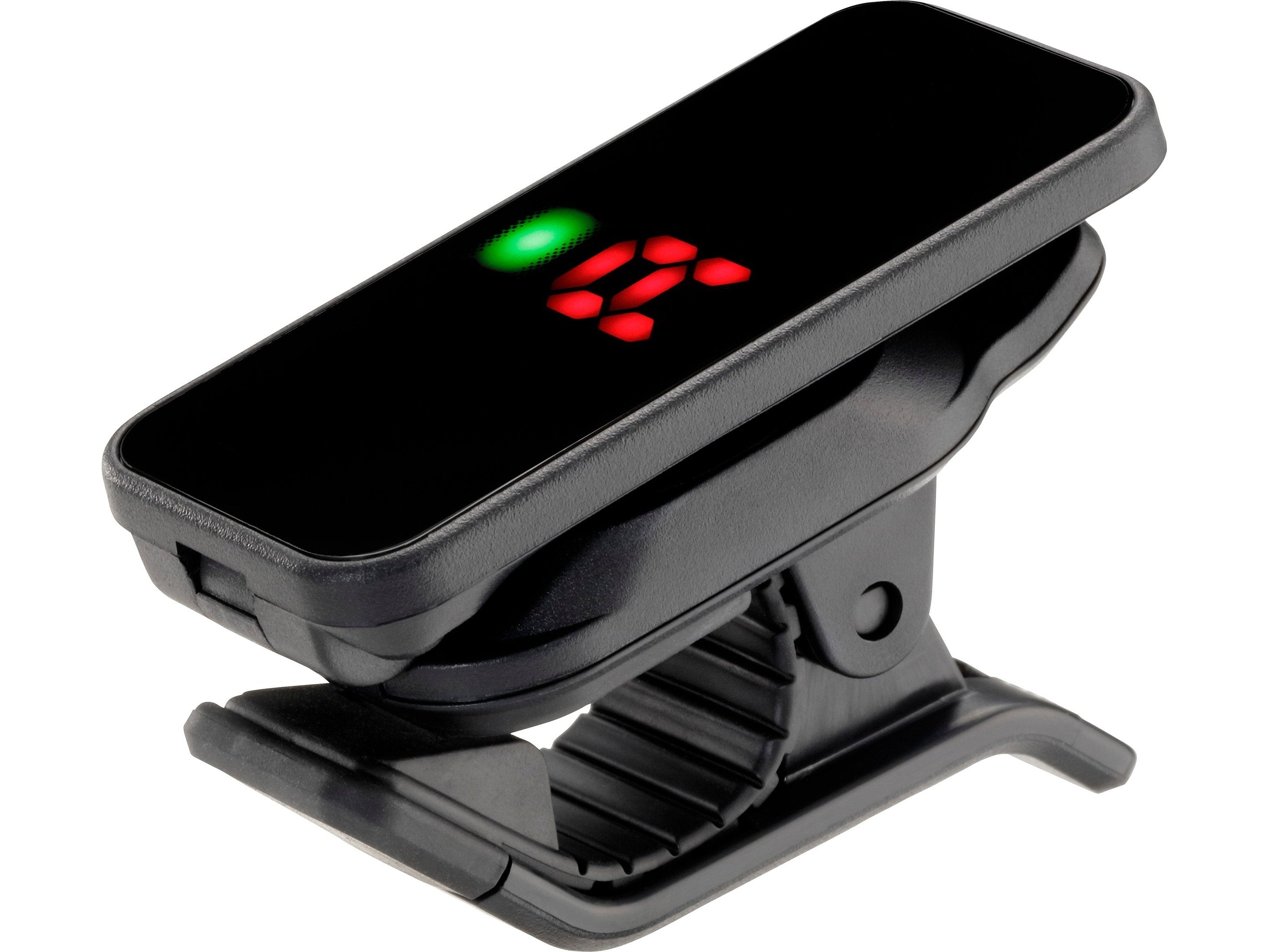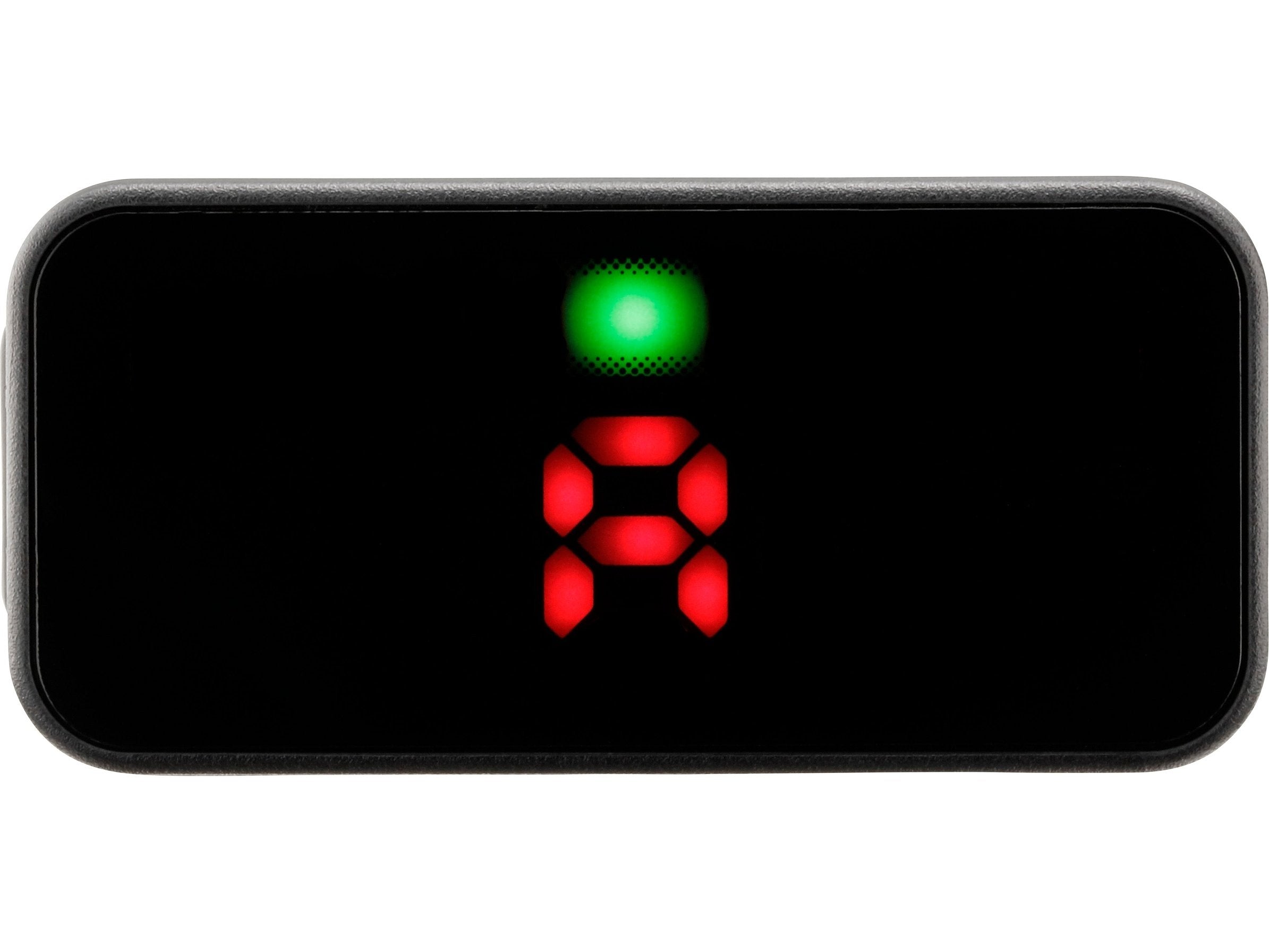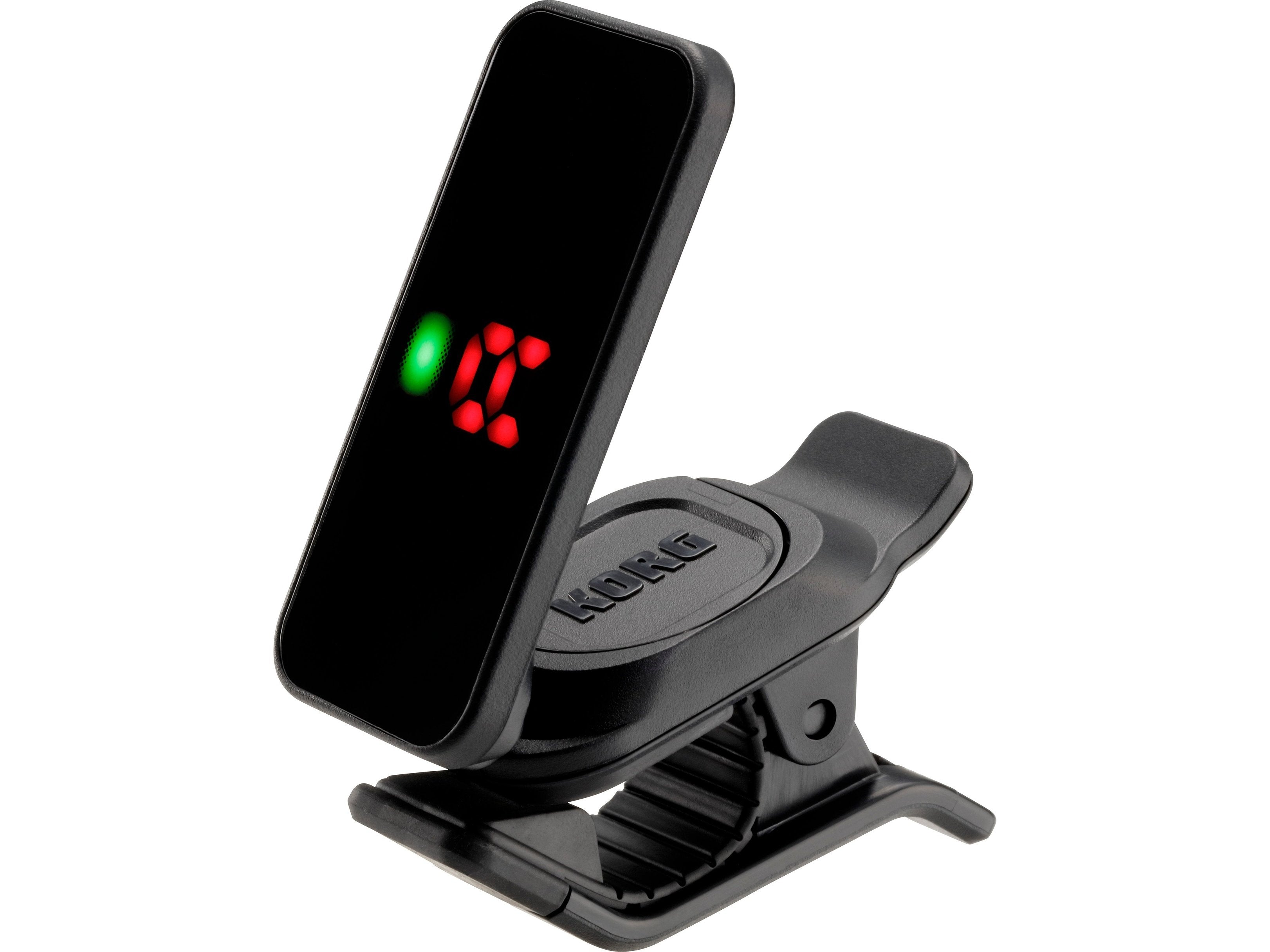 Pitchclip2 Clip-on Tuner
Compact and simple, this limited edition clip-on tuner offers enhanced visibility and accuracy with 24-hour battery life, auto-power-off function and Reverse display for left-handed users.
Extend your warranty for free when buying direct from Korg UK.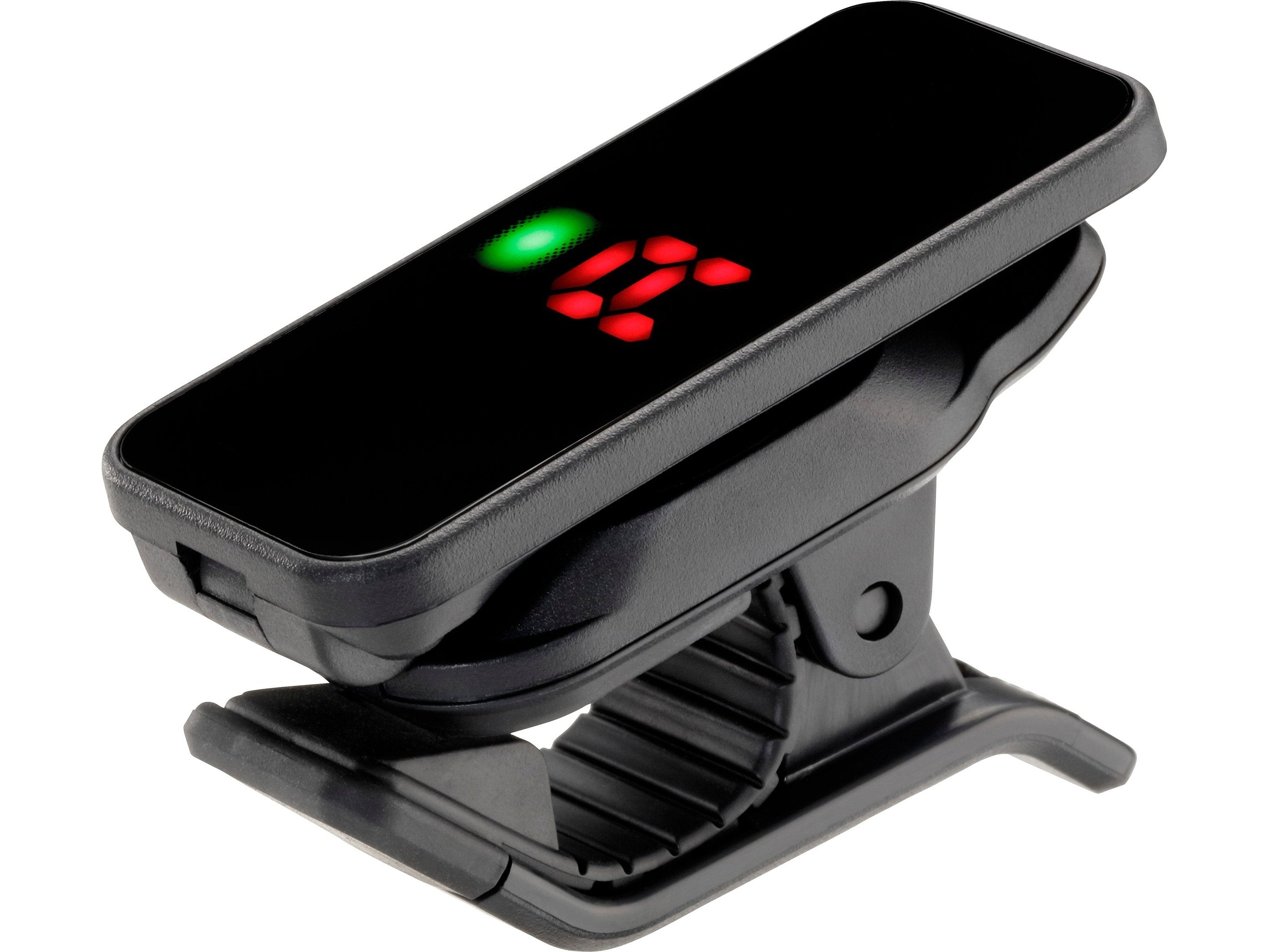 Enhanced visibility and accuracy.
Pitchclip 2, the clip-on tuner for simple and efficient tuning.
An evolution of KORG's popular Pitchclip tuner, the Pitchclip 2 is an all-new clip-on tuner with a compact body and simple operation allows you to tune quickly and easily. Simply attach it to the headstock of your instrument, turn on the switch, then just play a string and the tuner shows the exact amount of pitch difference.
The Pitchclip 2 is designed from the players point of view and features high tuning precision with excellent visibility, an enhanced clip for even better holding power, and a reverse display function that will be appreciated by left-handed users.
The new Pitchclip 2 is designed to go and perform anywhere. Put one in your pocket, or in your case, and you'll never be without it!
An even more compact and stylish design
While carrying on the compact body of the original Pitchclip, the Pitchclip 2 takes its evolution further. The display is even thinner, and the design is now simple and stylish. Thanks to the enlarged screen, visibility is even better in spite of the unit's compact size. Since the display can be adjusted through a 120-degree angle, the player can tune while viewing the screen at the most natural position with optimal visibility.
Simple and easily readable LED display
An LED is used to show the note name and the meter. The brightness of the light conveys the needle movement in fine detail. When the tuning is exactly right, the left and right LEDs flash along with the centre LED. When using the Pitchclip 2, it will be obvious when your instrument is tuned perfectly. Whether you're practicing in a brightly lit room or tuning in dim backstage conditions, this tuner ensures great visibility in nearly any environment.
Clip with enhanced holding power and a rubberised grip that protects your instrument
The Pitchclip 2 boasts major improvements to its clip mechanism. Numerous trials in every detail have resulted in a 140% improvement in holding power compared with the previous model, ensuring that the attached tuner will not fall off and provide a secure connection for accurate tuning. The entire clip is now rubberised to protect your instrument. From a ukulele to an electric guitar, this tuner can be used with any instrument.
Improved detection accuracy in the low-frequency region
After thoroughly testing the mounting location for the piezo sensor in the clip section of the Pitchclip 2, KORG has succeeded in boosting the tuner's detection sensitivity for the low-frequency region. The enhanced effectiveness is most noticeable for dropped tunings and 5- or 6-string basses that, until now, were considered problematic for stable tuning.
Reverse function vertically inverts the meter display
The reverse function is good news for users who attach the tuner to the back side of the headstock to make it less visible when seen from the front, and for left-handed players. With the power off, long-press the switch to vertically invert the meter display. This lets you tune regardless of whether the tuner is attached to the front or the back of the headstock, and regardless of the orientation.
24-hour battery life, and an auto-power-off function
A single widely-available lithium coin cell battery (CR2032) provides approximately 24 hours of continuous operation. The tuner is also equipped with an auto-power-off function that automatically turns off the power when approximately three minutes pass without sound being detected. You'll enjoy extended operation without wasting the battery.

Video
Scale

12-note equal temperament

Detection Range (sine wave)

AO (27.5Hz) – C8 (4186Hz)

Detection Accuracy:

+/- 1 cent

Power Supply

CR2032 lithium battery x 1

Battery Life:

Approximately 24 hours (A4 input)

Dimensions (W x D x H)

52 x 24 x 34 mm/2.05" x 0.94" x 1.34"

Weight

17g / 0.37 lbs. (including batteries)

Accessories

CR2032 lithium battery for verifying operation x 1


* All products names and specification names are trademarks or registered trademarks of their respective owners.
* Appearance and specifications of products are subject to change without notice.
All new products are sold with a 2-year manufacturer warranty which is upgraded to 3 years when bought direct from Korg UK.

Certified Refurbished products also come with a one year warranty. 
We offer a 30-day returns period on all products purchased directly from Korg UK.