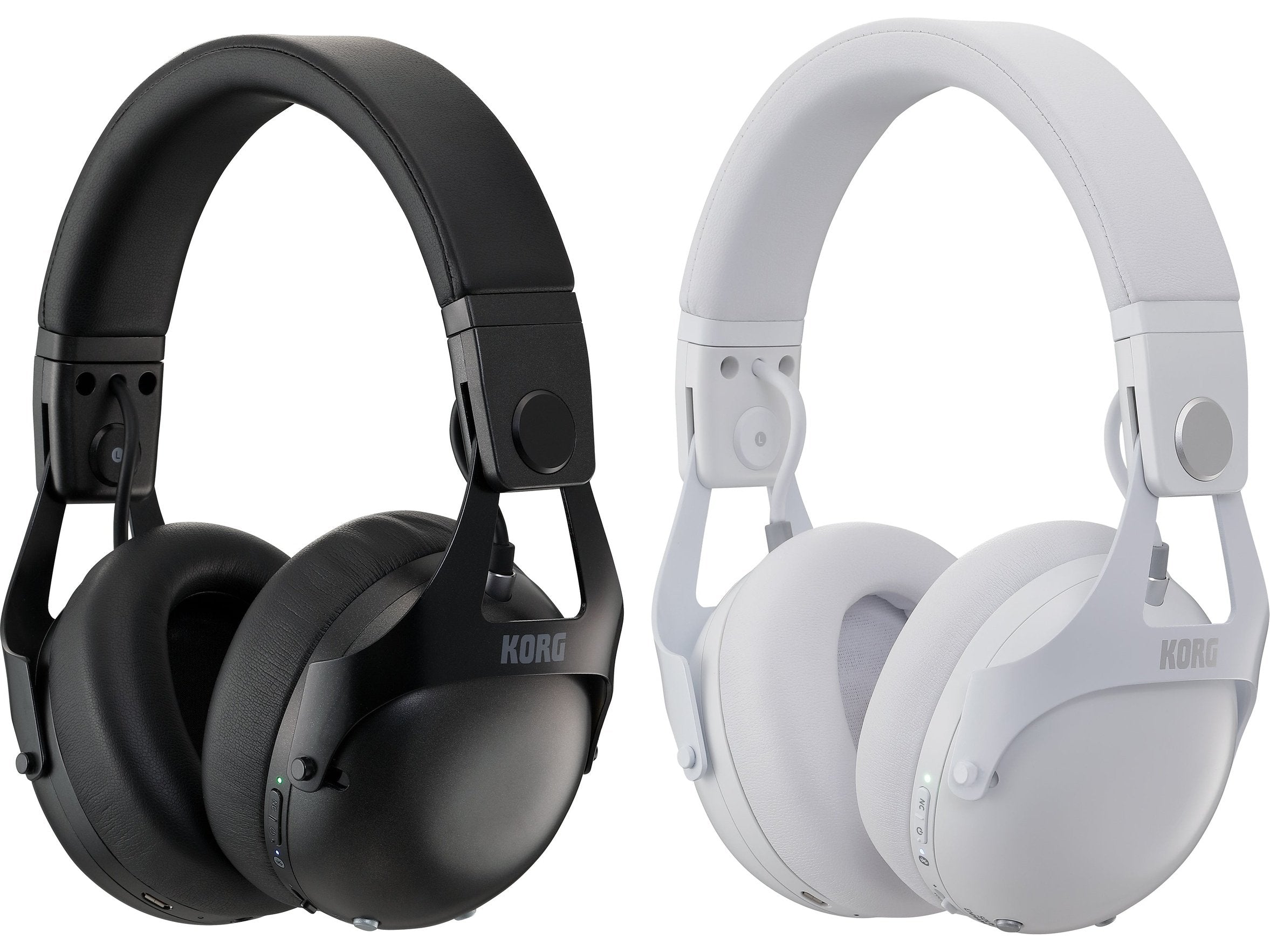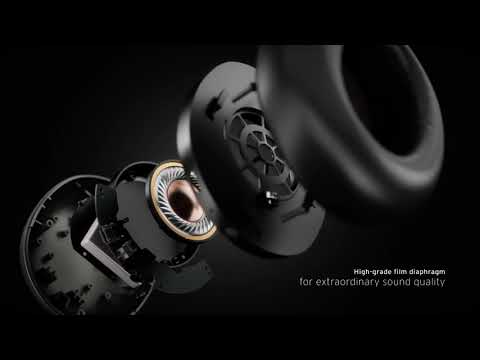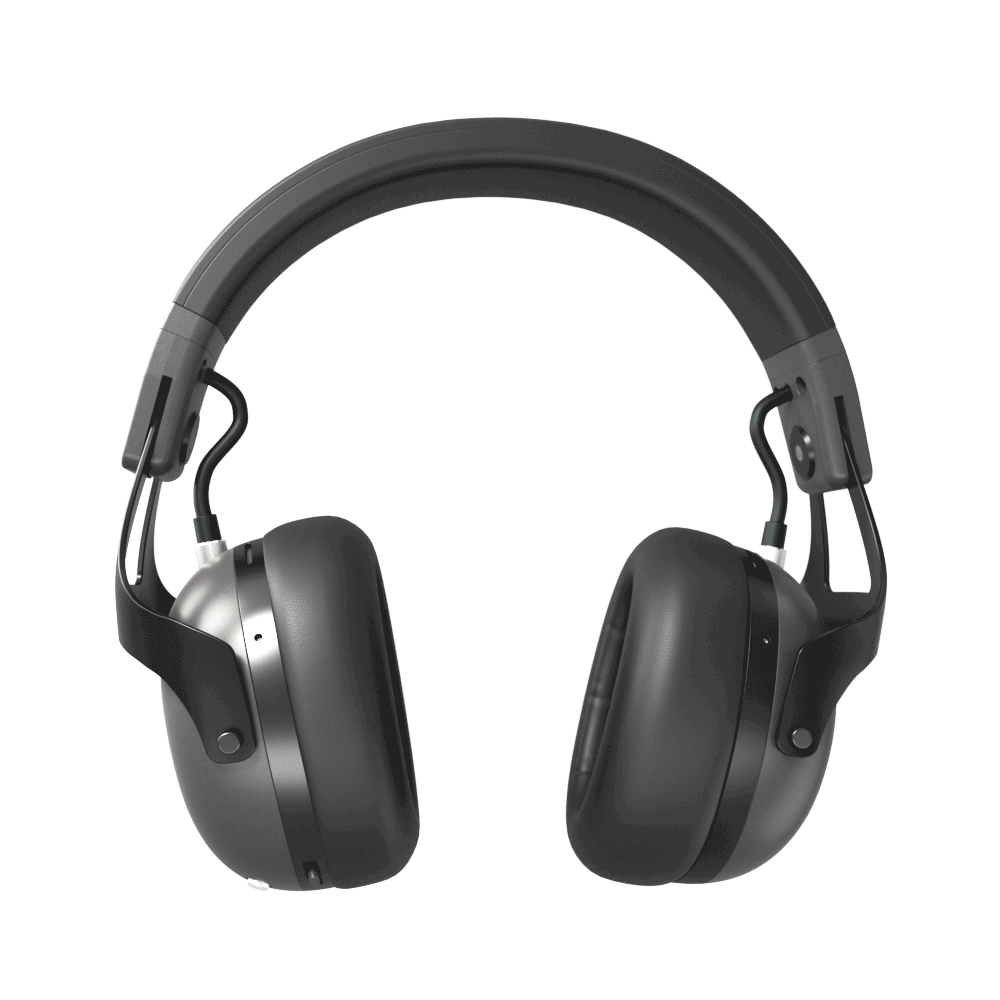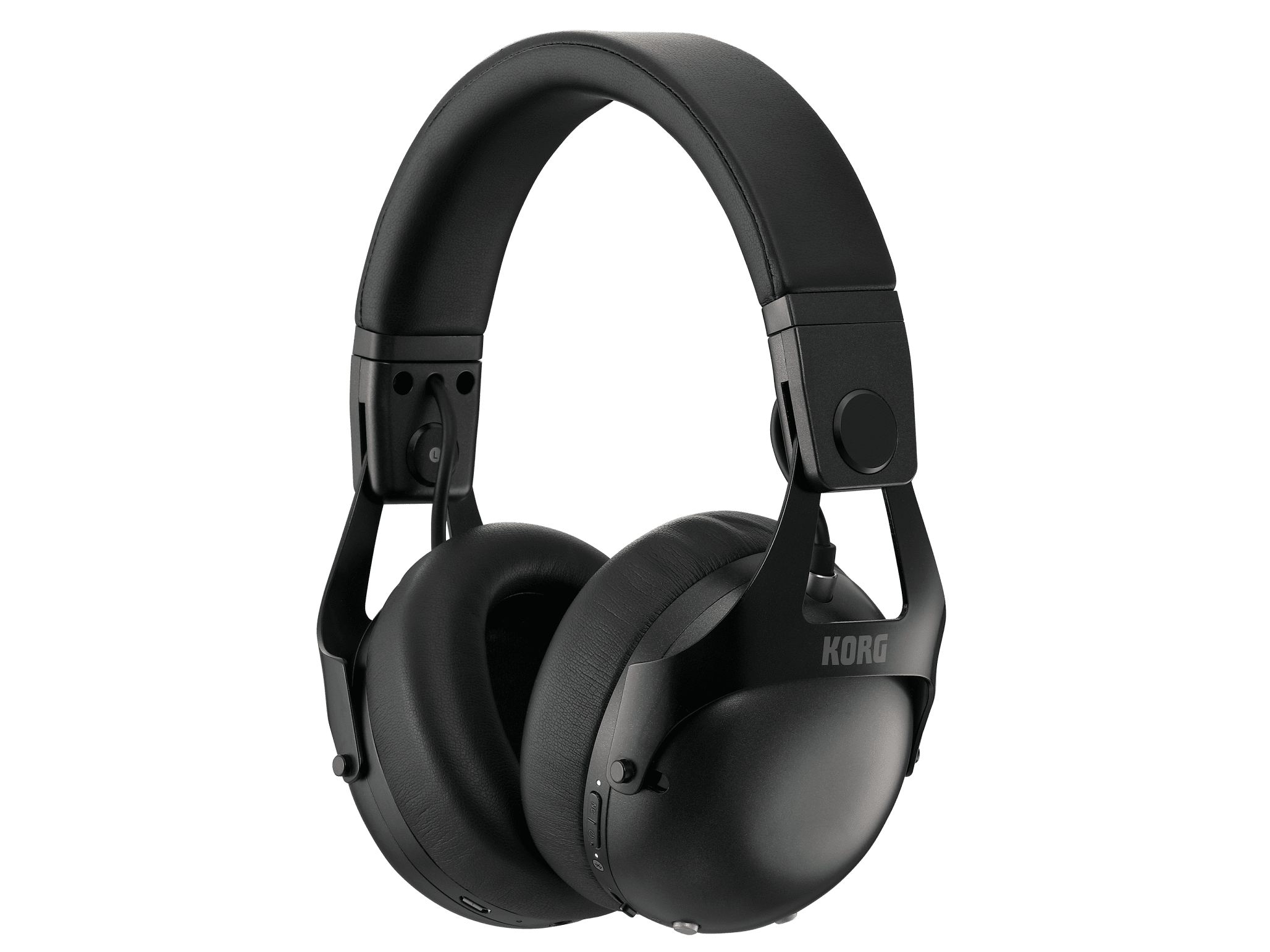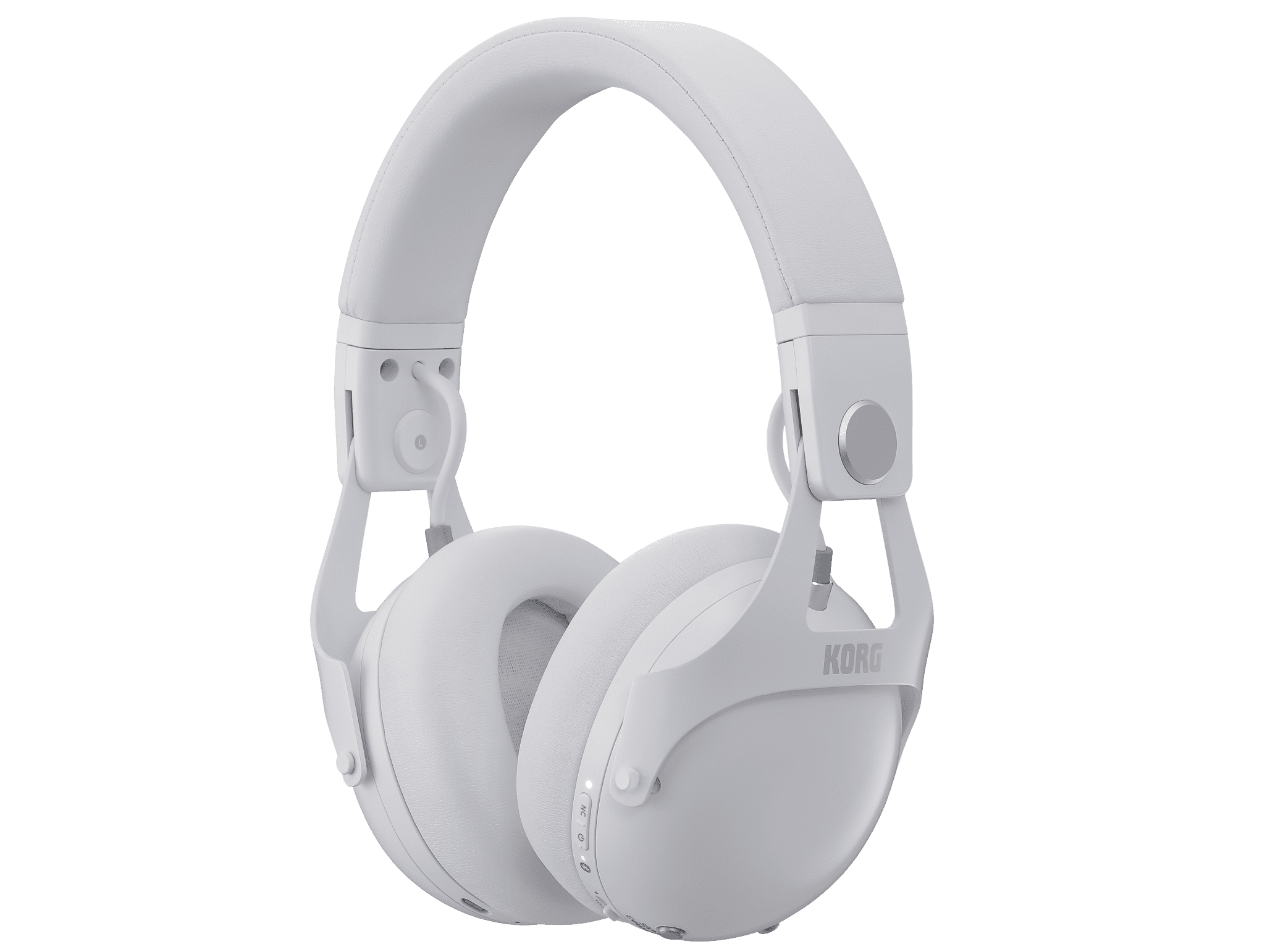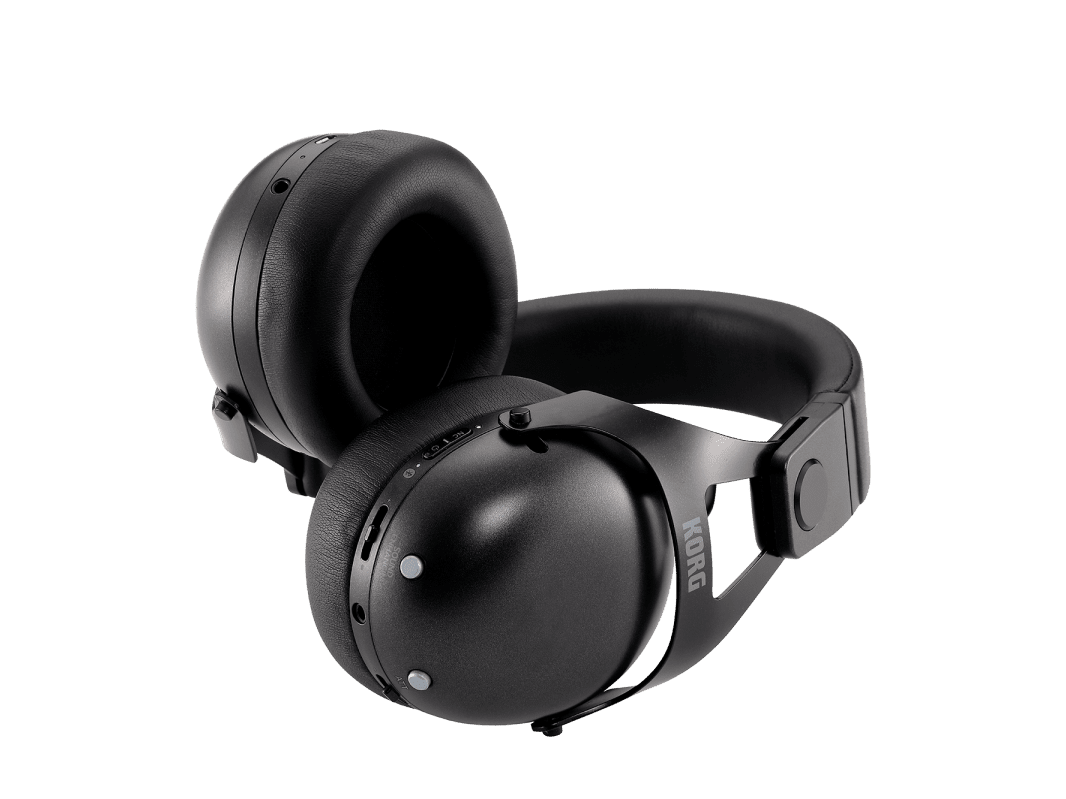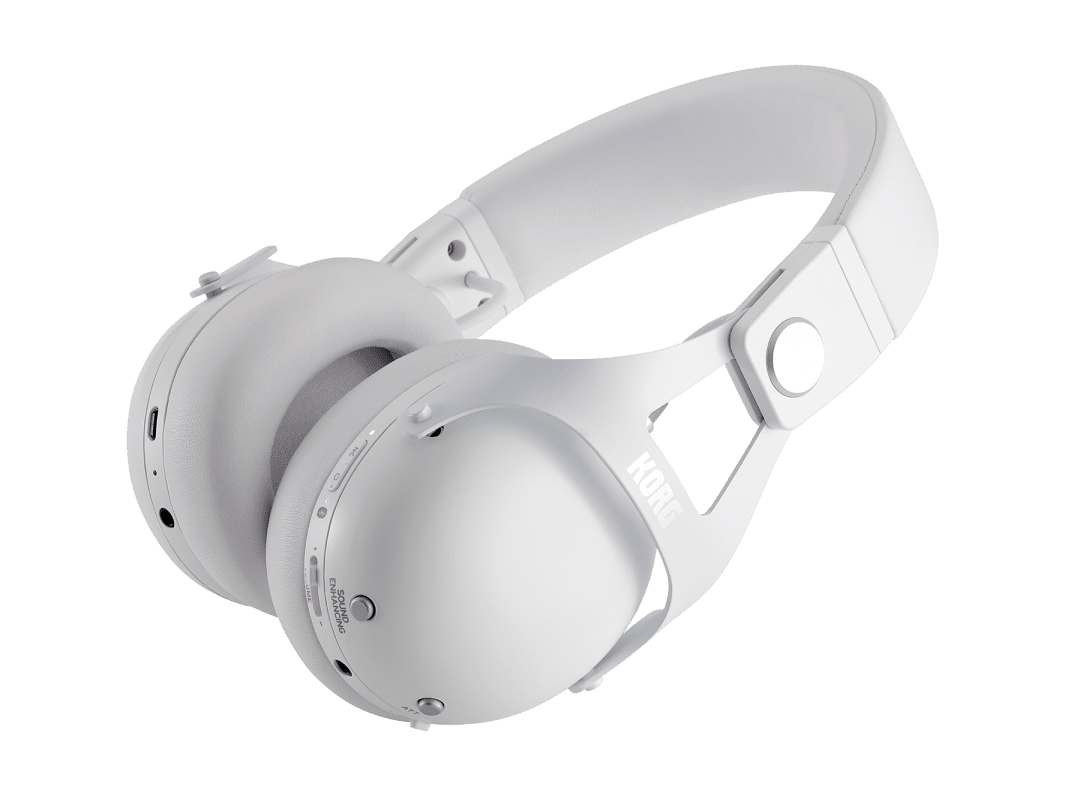 NC-Q1 Noise-Cancelling Headphones
Enjoy pristine sound and professional performance whilst protecting your ears with active and passive noise cancelling. With both wireless Bluetooth and wired options, an array of smart functions, and upto 36 hour battery life, NC-Q1 headphones are perfect for stage, studio, home, and on the go.
Extend your warranty for free when buying direct from Korg UK.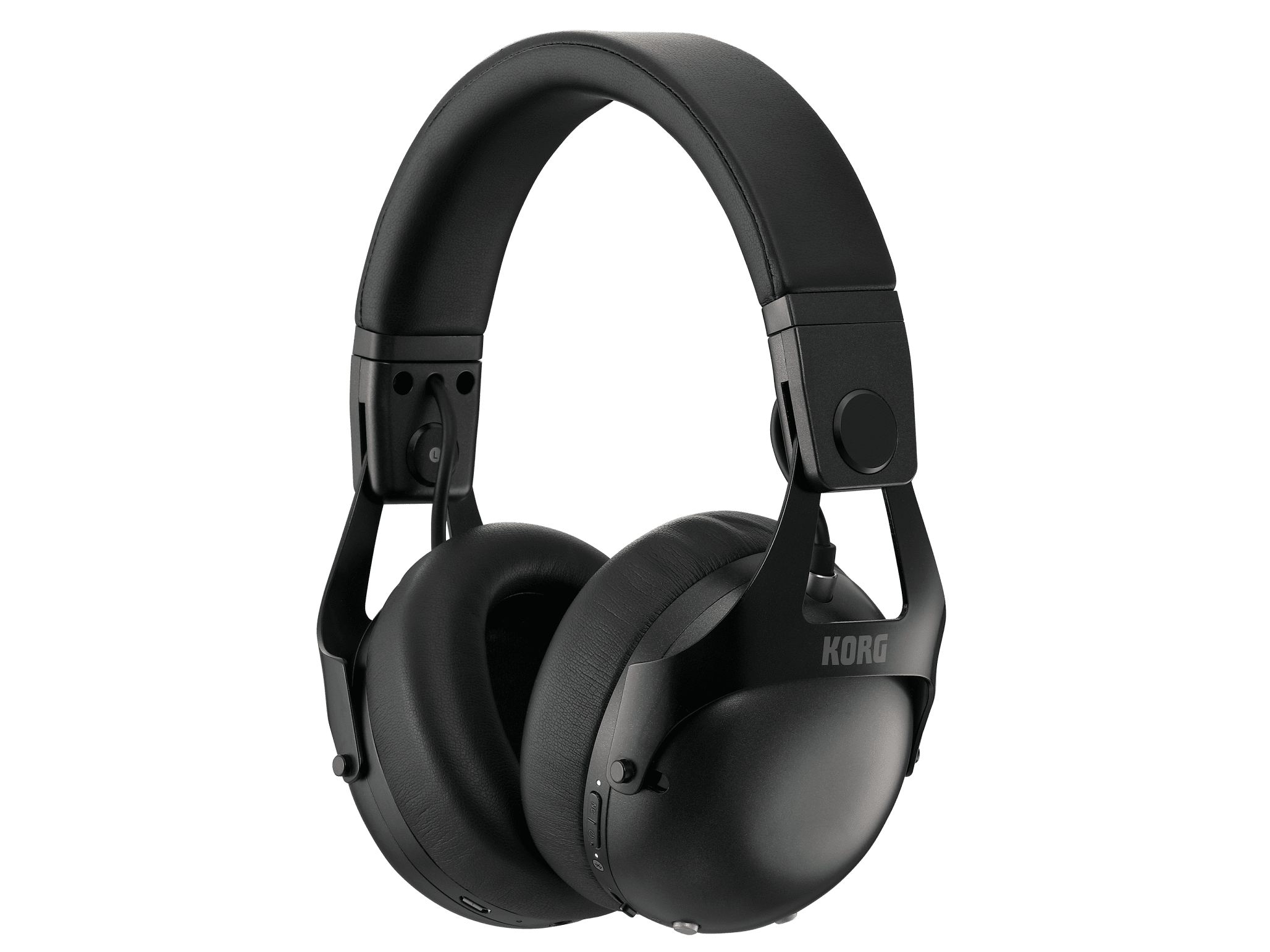 Unparalleled hearing protection and sound control; a new era in headphone monitoring.
We all know that your most important tools for any performance are… your ears! That's why we spent years researching the environments where performers – especially DJs - monitor their music in order to develop a whole new level in headphones which combines a unique blend of features to provide a seamlessly integrated and safe DJ experience.
Korg's NC-Q1 is a very new kind of Bluetooth headphone technology, developed to protect your ears even in very loud environments while delivering unsurpassed high definition sound and noise-less monitoring. Combining state-of-the-art Active Noise Cancelling, incoming sound attenuation and an array of smart features, the NC-Q1 headphones provide a flexible, controllable, powerful and great-sounding experience. With this unique blend of Noise cancelling technology and high-quality sound, the NC-Q1 is perfect for DJs, drummers, front of house engineers – anywhere that's hard to tame sound levels.
Protect your ears
DJs and musicians are often exposed to extremely dangerous sound levels. Without correct ear protection, even a few minutes of exposure to these dangerous sound levels can lead to permanent ear loss. (Even 5 minutes of exposure to 105-110 decibels can cause irreversible damage.*)

(*) Data by the CDC Centers for Disease Control and Prevention
ANC (Active Noise Cancelling)
The NC-Q1 features an advanced Noise-Cancelling system, utilising both Feed-forward and Feedback Active Noise Cancelling technology that is tuned to withstand and process the high levels of sound found in many monitoring environments.

Where other ANC headphones begin to distort, NC-Q1 delivers Noise Cancelling in extremely loud environments. Unlike most other Noise Cancelling headphones, the NC-Q1 has microphones on both the inside and outside of the ear cup that accurately suppress a wide range of frequencies and auto-adjust according to the external sound environment.

Its powerful attenuation function allows the NC-Q1 to work better than other headphones at minimising high noise levels = the ideal choice for noisy environments.
PNC (Passive Noise Cancelling)
The adaptable ear cushion (made of viscoelastic memory foam, like high quality pillows) over the ear cup provides not only the highest comfort, but also the best fit around your ear, providing excellent noise isolation not letting any sound in or out, and assuring the microphones placed inside and outside the earcup pick up the appropriate sound for highly precise and accurate noise cancelling. The NC-Q1 goes one step further than most other headphones: the noises we hear come not only from the outside world, but also our own body, transmitted to our ears through the headband of our headphones. By using a special frame structure, the NC-Q1 minimises these noises and provides an unparalleled noise cancelling experience.
The DJ's new best friend
Besides effective noise cancelling in extremely noisy environments, the NC-Q1 is ideal for use in a DJ booth. The "Smart Monitoring" and "Sound Enhancing" functions allow users to customise their hearing of external sounds by selecting an EQ preset, adjusting the volume balance, and even choosing the ear from which to monitor (right, left, or both). Cue and monitor external sounds without having to remove any part of the headphones, to maximise your performance while protecting your ears.
Full-Connectivity, Easy control
Compatible with a wide variety of Bluetooth codecs (SBC, AAC, aptX, aptX-xLLC, APTx-HD), the NC-Q1 also gives users remote access to both Google Assistant and Siri, and its dedicated beamforming processing assures the clearest voice signal during hands-free calls, so you are always well connected with the world around you!
The NC-Q1 combines physical buttons and switches with a tactile responsive earcup, for a fast, precise and intuitive control.
With just a simple tap, or hold, it is easy to activate or deactivate monitoring function for one or both ears. "Multi-Function switch" makes it is easy to activate play / pause / rewind / fast forward / skip functions! If you need to remove your headphones, the smart transport control function will automatically stop remotely the audio stream on your playback device and restart it automatically when you put them on again, so you don't miss a note of your favourite music!
Pristine sound and professional performance
The NC-Q1 features a wide frequency and harmonic response along with a wide dynamic range for a precise, clear and well-balanced sound with a 41mm custom PEEK high-grade film diaphragm for excellent sound. The adaptable ear cushion and over the ear cup provide not only excellent noise isolation, but also the highest comfort.

Made to the highest professional standards, these headphones reproduce High resolution audio and with two (left and right) AUDIO IN physical inputs the NC-Q1 headphones can be connected to any audio player device, mixer or audio interface (Stereo minijack cable and 3.5mm→6.35 mm stereo converter plug included).
Swappable Earpads
The NC-Q1 earpads are easily detachable and replaced with new ones when needed.
Replacement Earpads (NC-EP1 BK / NC-EP1 WH) are sold separately and come in the same black and white colors as the default ones included with the NC-Q1 BK / WH Headphones.

Video
Colors available:

 

Black / White

Dimensions:

158.5 x 204.0 x 84.0

Weight:

aprox. 321g(without cable)

Type of headphone:

Dynamic / Closed headphones

Diaphragm materials:

5 layers of PEEK&PU

Frequency response:

10 Hz - 25000 Hz

Compatible Bluetooth codecs:

SBC, AAC, aptX, APTx-HD

Types of EQ available

6 (High Boost / High Cut / Low Boost / Low Cut / Mid Scoop /Flat)

Type of cable:

1.5 m long cable

Type of plug:

Stereo minijack

Internal battery:

1,200mA Lithium Polymer Battery

Charging time:

3.5h approx.

Autonomy

36h (maximum)

Connectivity:

USB 2.0 (to charge the battery), Bluetooth 4.1

Included Items:

Minijack stereo cable, 3.5mm → 6.35 mm stereo converter plug, Carrying bag, USB cable
All new products are sold with a 2-year manufacturer warranty which is upgraded to 3 years when bought direct from Korg UK.

Certified Refurbished products also come with a one year warranty. 
We offer a 30-day returns period on all products purchased directly from Korg UK.