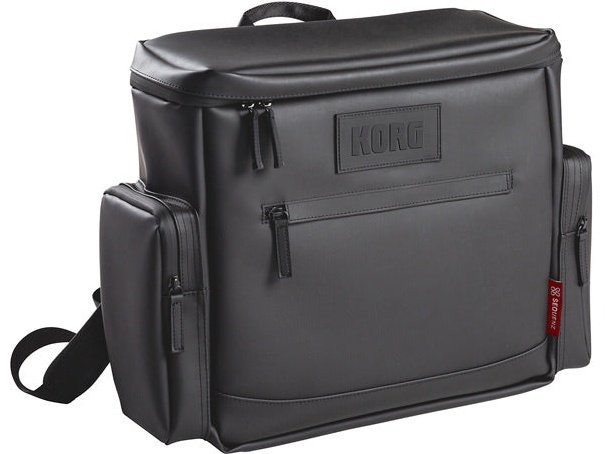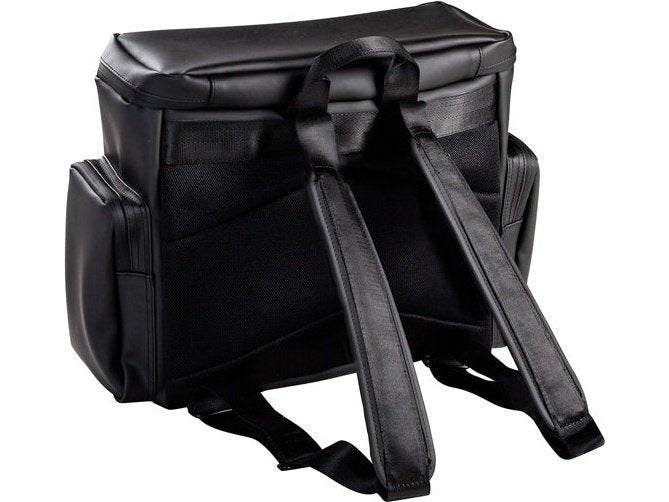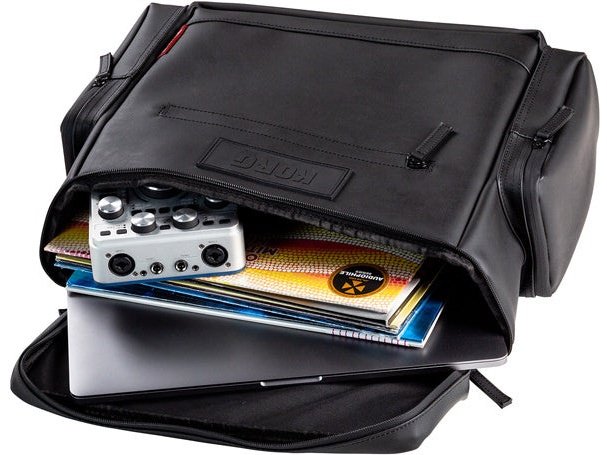 MP-DJ1 Vinyl & Laptop DJ Backpack
MP-DJ1 is a bag that holds all the equipment a DJ needs; in addition to 12-inch records it also accommodates a 17-inch MacBook or a 15-inch Windows laptops, as well as headphones, an audio interface, USB cables, and more!
Extend your warranty for free when buying direct from Korg UK.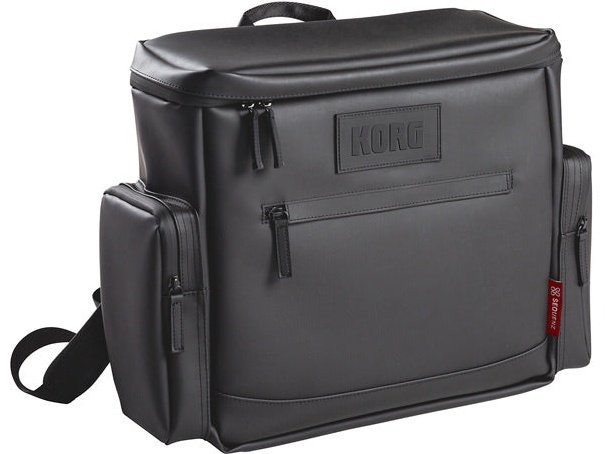 A DJ bag designed for any club
It will hold approximately twenty-five 12-inch vinyl records (LPs). The back panel is equipped with a mesh cushion, ensuring ventilation for the wearer's back even when carrying the bag for an extended time. The bag is made of water-repellent PVC. From digging for records around town to playing at clubs or outdoor festivals, this is a bag designed for a DJ on the move.
MP-DJ1
Dimensions (W x D x H)
430mm x 150mmx 340mm / 16.93" x 5.91" x 13.39"(include the side pockets),
370mm x 150mmx 340mm / 14.57" x 5.91" x 13.39"(exclude the side pockets)
Inner Dimensions (W x D x H)
350mm x 130mmx 320mm/ 13.78" x 5.12" x 12.60"
Weight
1.1 kg / 2.43 lbs.

* Apple and MacBookare trademarks of Apple Inc., registered in the U.S. and other countries.
* All of the other products names and specification names are trademarks or registered trademarks of their respective owners.
* Appearance and specifications of products are subject to change without notic
All new products are sold with a 2-year manufacturer warranty which is upgraded to 3 years when bought direct from Korg UK.

Certified Refurbished products also come with a one year warranty. 
We offer a 30-day returns period on all products purchased directly from Korg UK.