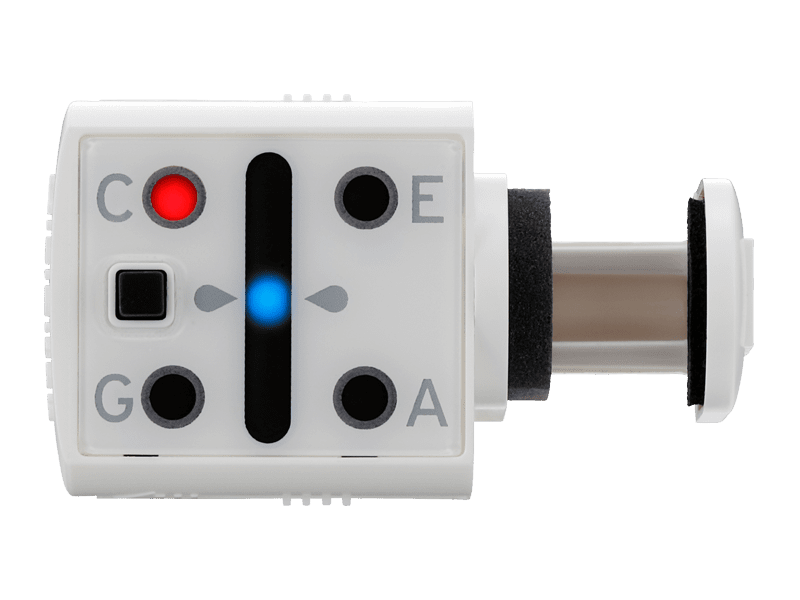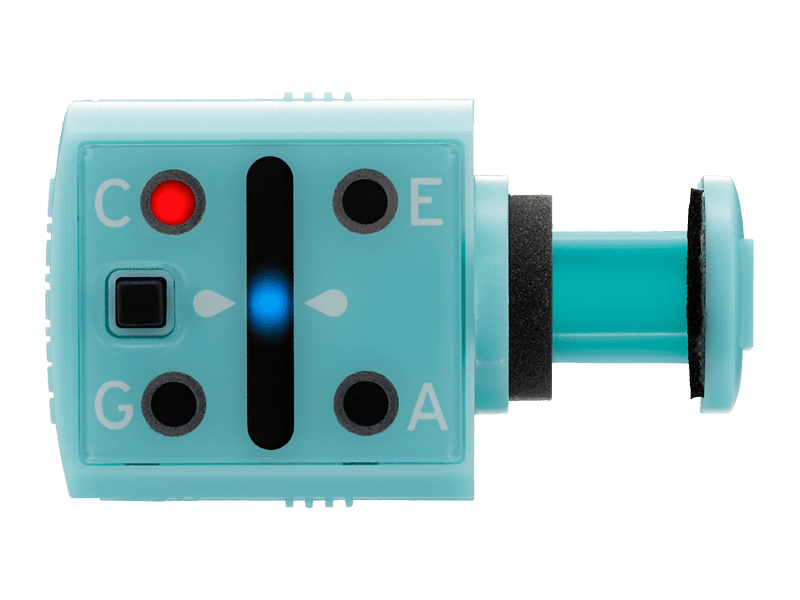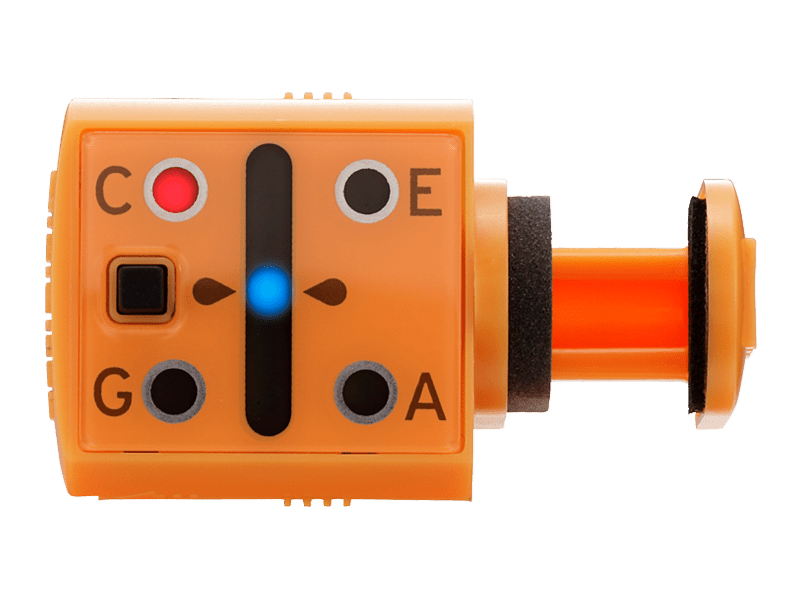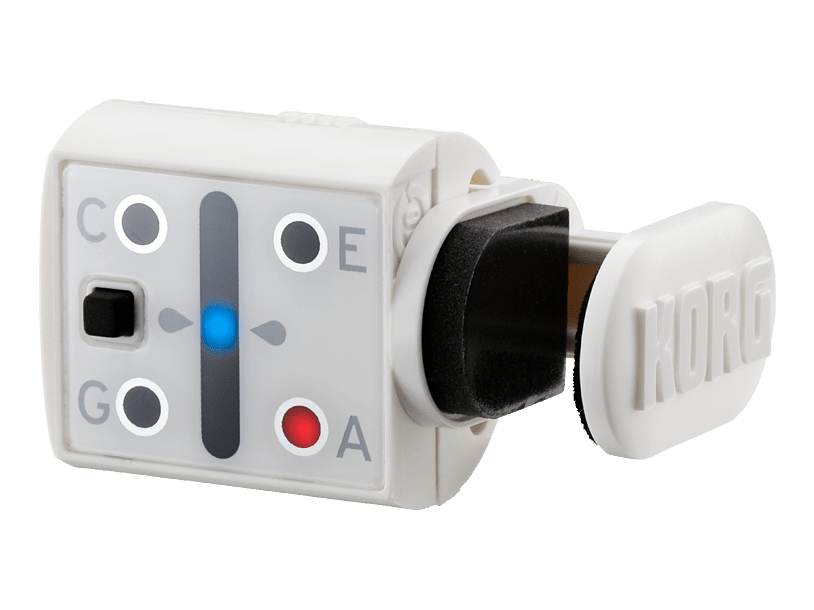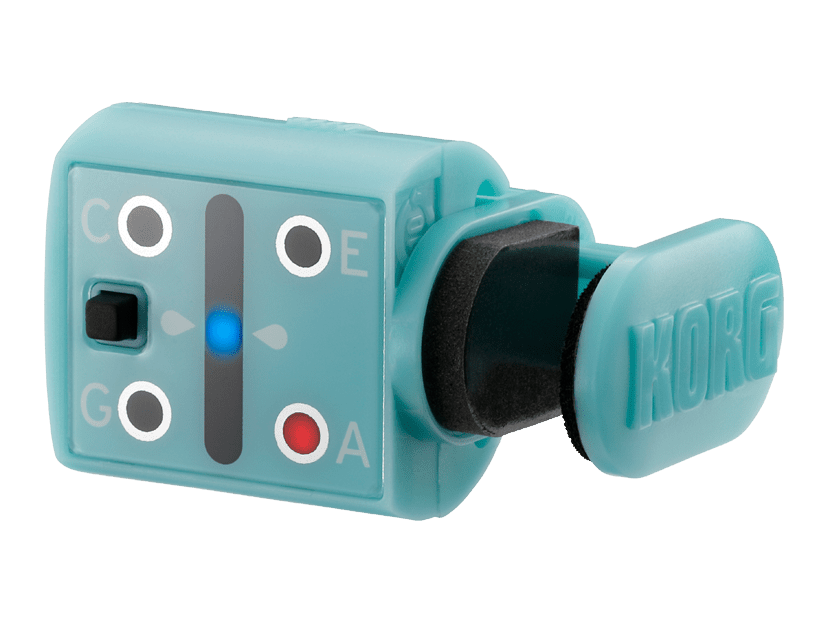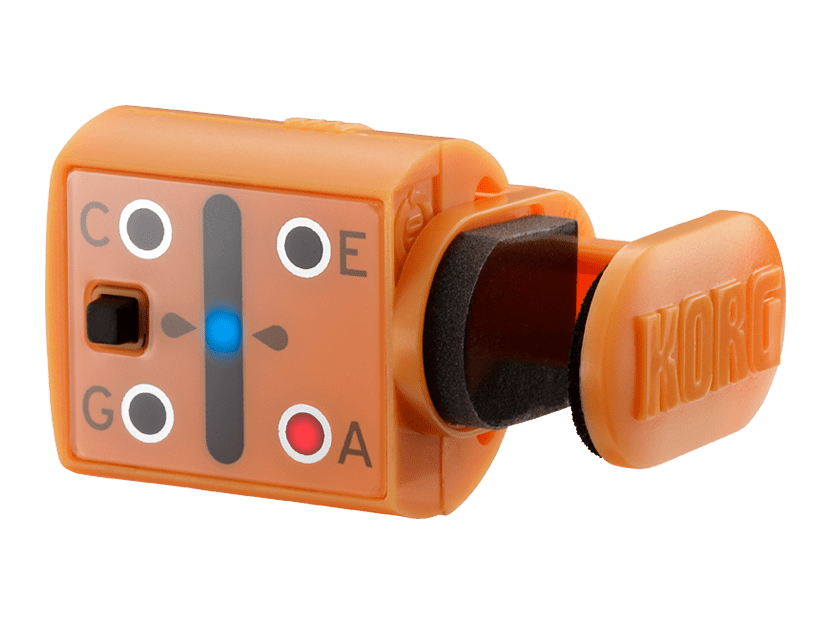 MiniPitch Clip-On Ukulele Tuner
Minipitch is a discreet, lightweight tuner designed with ease of use in mind. The adjustable clip makes it perfect for a range of viewing angles and offers a one-size-fits-all solution for ukuleles. The simple to use display mimics the layout of the headstock making tuning simple for beginners and younger players.
Extend your warranty for free when buying direct from Korg UK.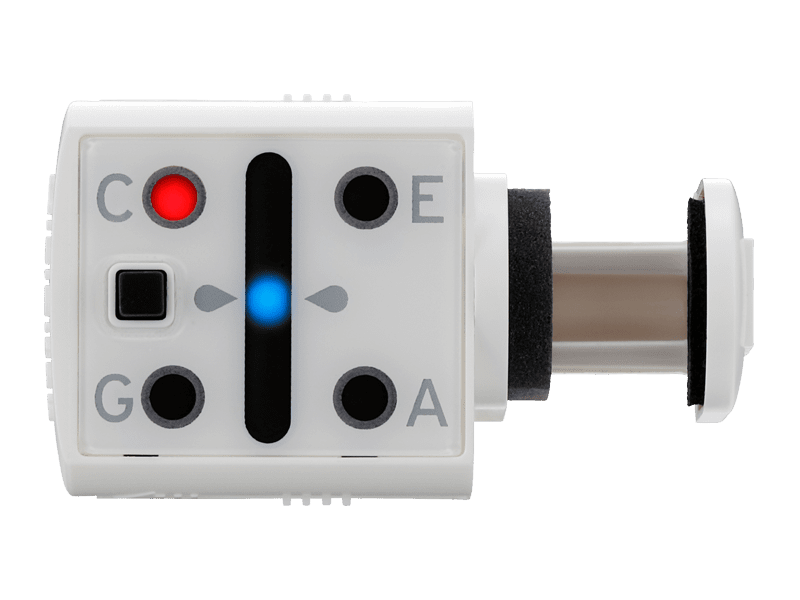 MiniPitch, a compact ukulele tuner
Three colour variations
MiniPitch is a compact-sized tuner that's made for the ukulele. Since LEDs indicate the peg that needs to be tuned, even a beginner can tune with confidence. When the tuner is attached to the headstock of your instrument, it hides behind the headstock and is not visually obtrusive from the front. Choose from three body colours.
Three colour variations
The MiniPitch is available in a lineup of three colours: Beach White brings to mind a beach of white sand, Sunset Orange evokes the burning sunsets of the south, and Ocean Blue is reminiscent of the clear blue ocean. These bright and refreshing colours are sure to lift your spirits. Pick your favourite colour, and fashionably accessorise your ukulele.
Easily-viewed display design; just turn the pegs as guided by the light
When you pluck the string that you want to tune, an LED lights to indicate the position of the peg that you should turn. Then simply tune while you watch the LED meter that indicates whether the pitch is sharp or flat. When the tuning is correct, the upper and lower LEDs blink briefly, making it obvious that your tuning is perfect. You can adjust the angle of the display to your preference.
Autoguide mode facilitates smooth tuning
To use the autoguide mode, start by tuning the fourth string (G); when it's tuned correctly, you'll automatically proceed to tuning the next string. Even beginners can tune intuitively and confidently. This dramatically shortens the time you spend tuning, and will also be a real convenience when replacing the strings.
Designed to be unobtrusive when seen from the audience
The compact design is a good fit for the size of the ukulele. When you attach the tuner to your instrument, the tuner is hidden behind the headstock, and is not obtrusive when seen from the audience. Since the player can casually look at the tuner without being obvious, it's ideal for players who don't want to advertise to the audience that they're using a tuner. The tuner also takes no significant room when stowed in the pocket of your instrument case, making it conveniently portable.
Clamp-type clip is secure and easy to attach
The clip section uses a clamp design that holds the tuner securely. The width of the clamp is 10–15 mm, providing a wide range that will work with any ukulele. Cushioning material provides a secure grip from both front and back, ensuring precise tuning.
Long-life design allows approximately 100 hours of continuous use
One coin-cell lithium battery provides an astoundingly long 100 hours of operation. Even if you practice every day, you'll go a long time between battery replacements. The battery compartment lid is a sliding type that's made as one piece with the body of the unit, so there's no danger of misplacing the lid when you exchange the battery.
Scale

12-note equal temperament (A4=440Hz)

Range (sine wave)

G3 (196.00Hz) ~ A6 (1760.00Hz)
compatible with standard G, C, E and A tuning

Precision

+/- 1 cent

Power Supply

CR2032 lithium battery x 1

Battery Life

Approximately 100 hours (A4 input)

Dimensions (W x D x H)

43 mm x 29 mm x 24 mm / 1.69" x 1.14" x 0.94"

Weight

13 g / 0.46 oz. (including battery)

Included Items

One CR2032 lithium battery for verifying operation

Color Variations

Beach White (MiniPitch-WH), Sunset Orange (MiniPitch-OR), Ocean Blue (MiniPitch-BL)


* All products names and specification names are trademarks or registered trademarks of their respective owners.
* Appearance and specifications of products are subject to change without notice.
All new products are sold with a 2-year manufacturer warranty which is upgraded to 3 years when bought direct from Korg UK.

Certified Refurbished products also come with a one year warranty. 
We offer a 30-day returns period on all products purchased directly from Korg UK.