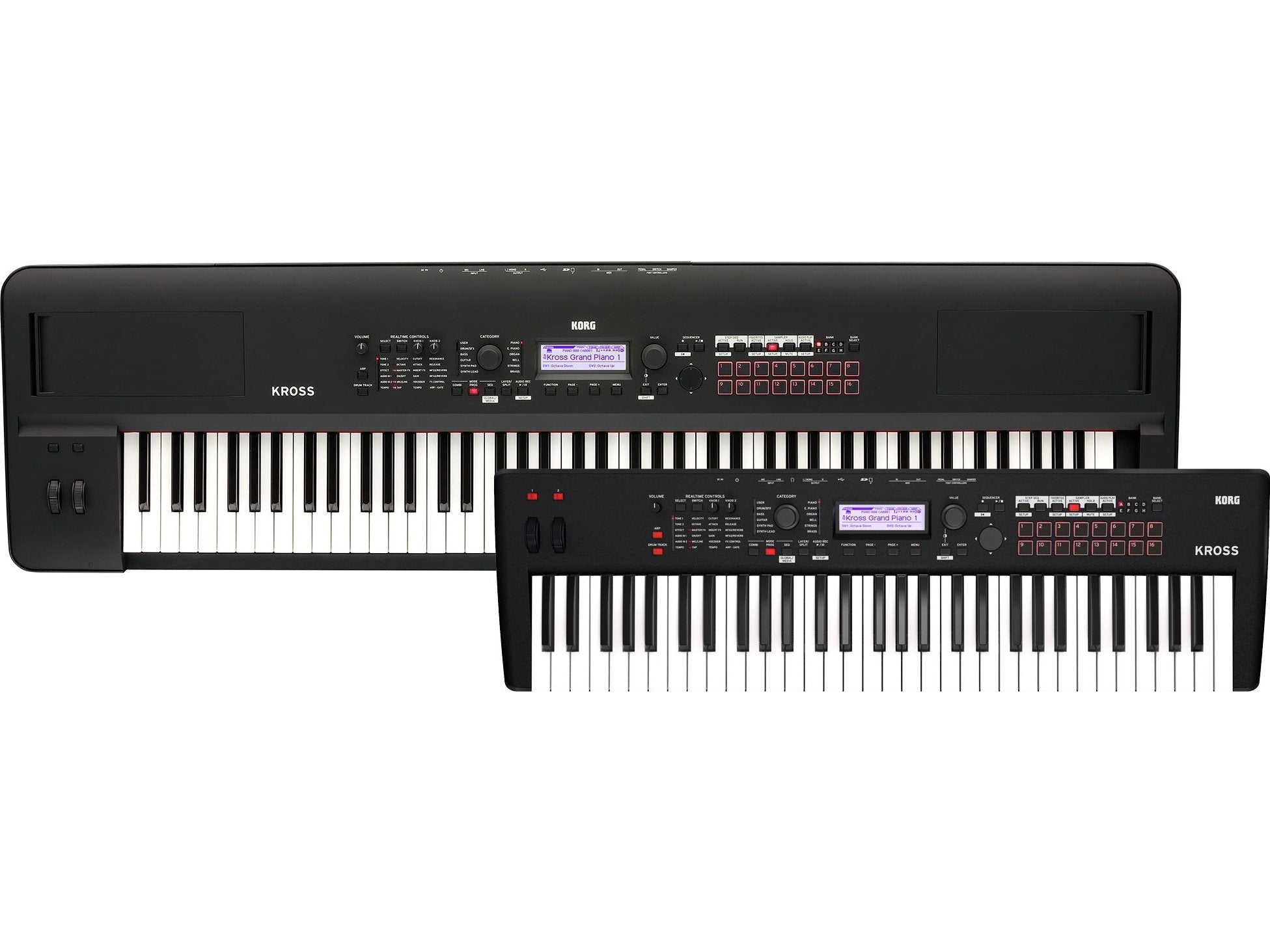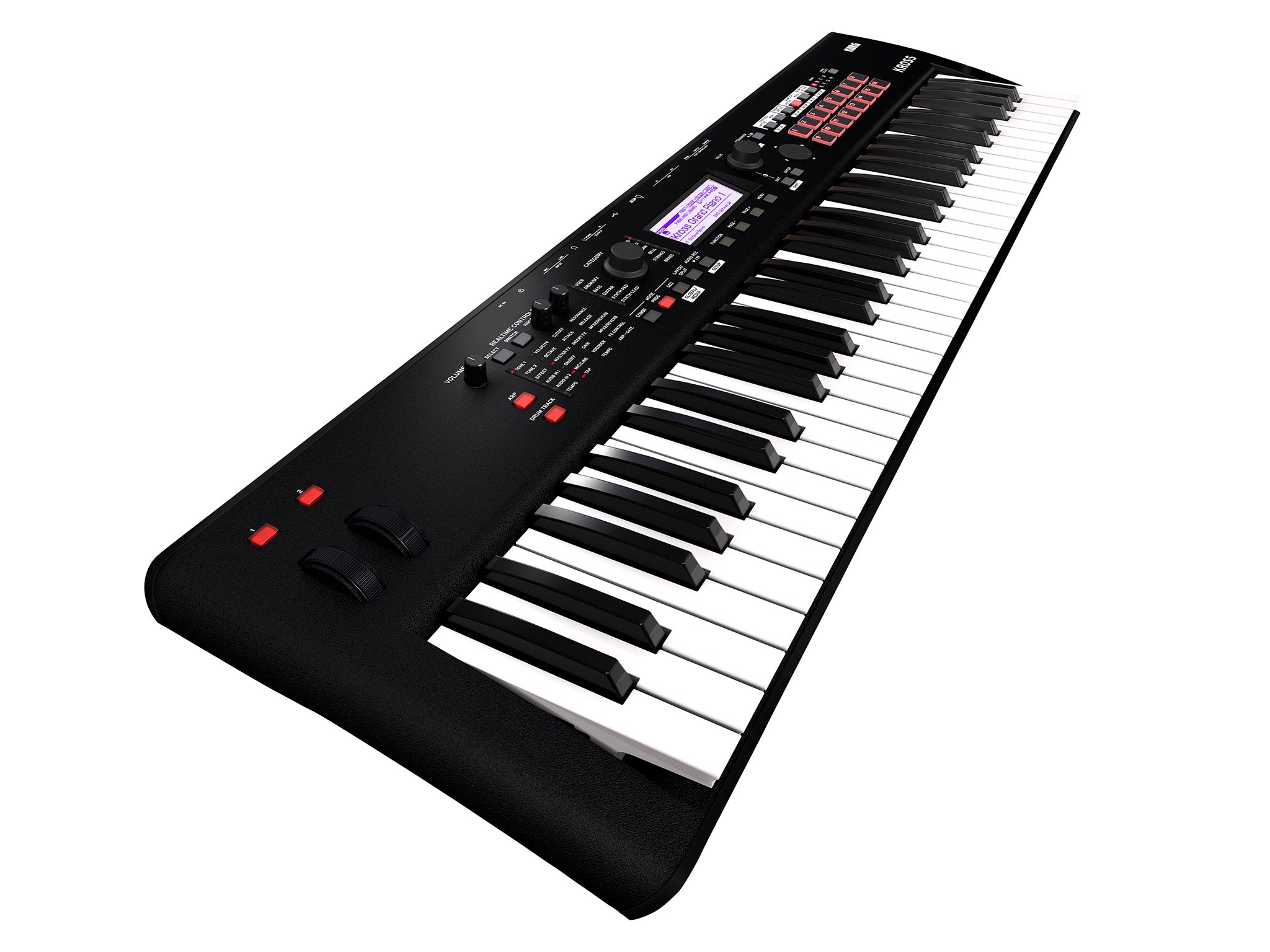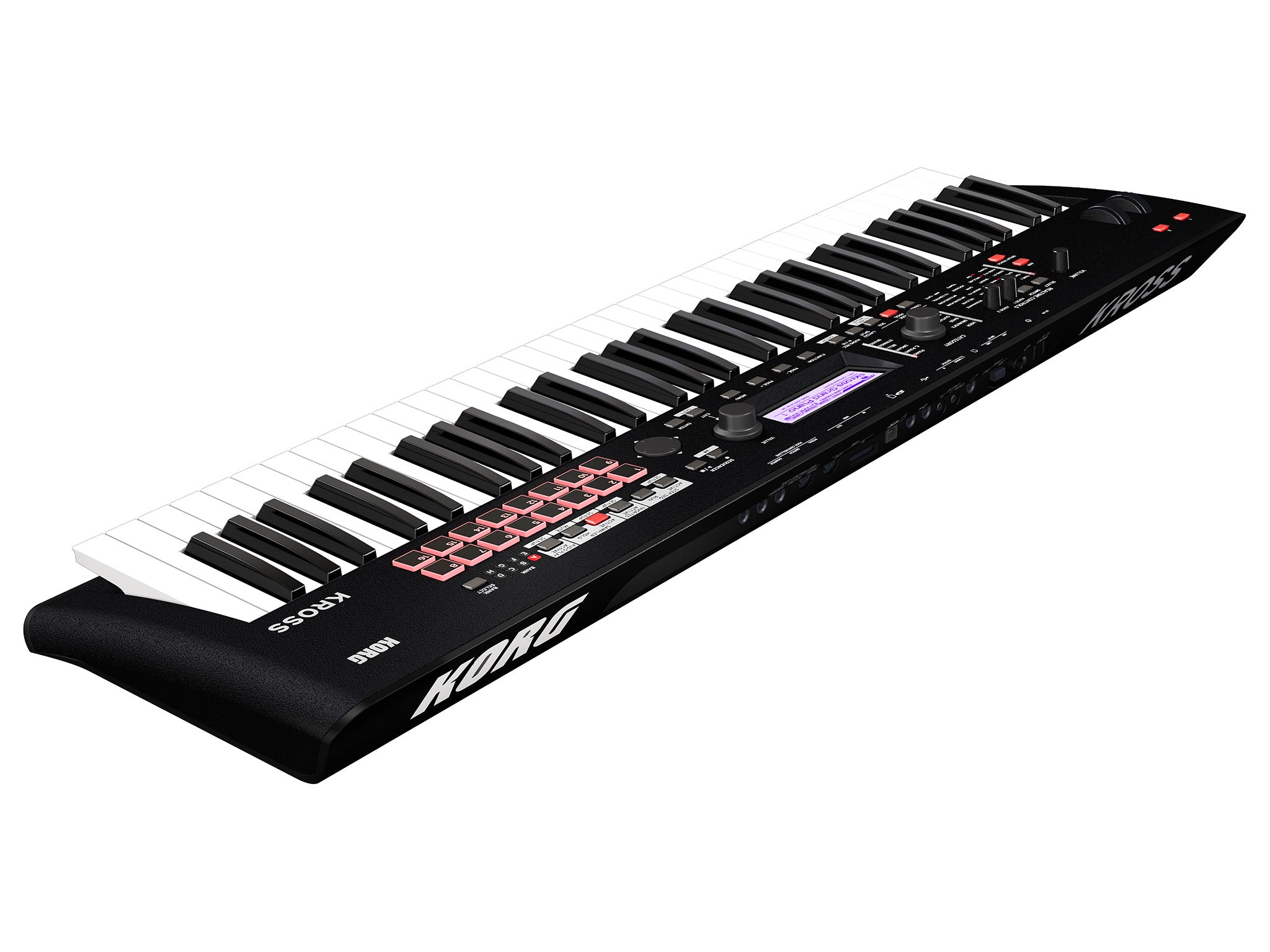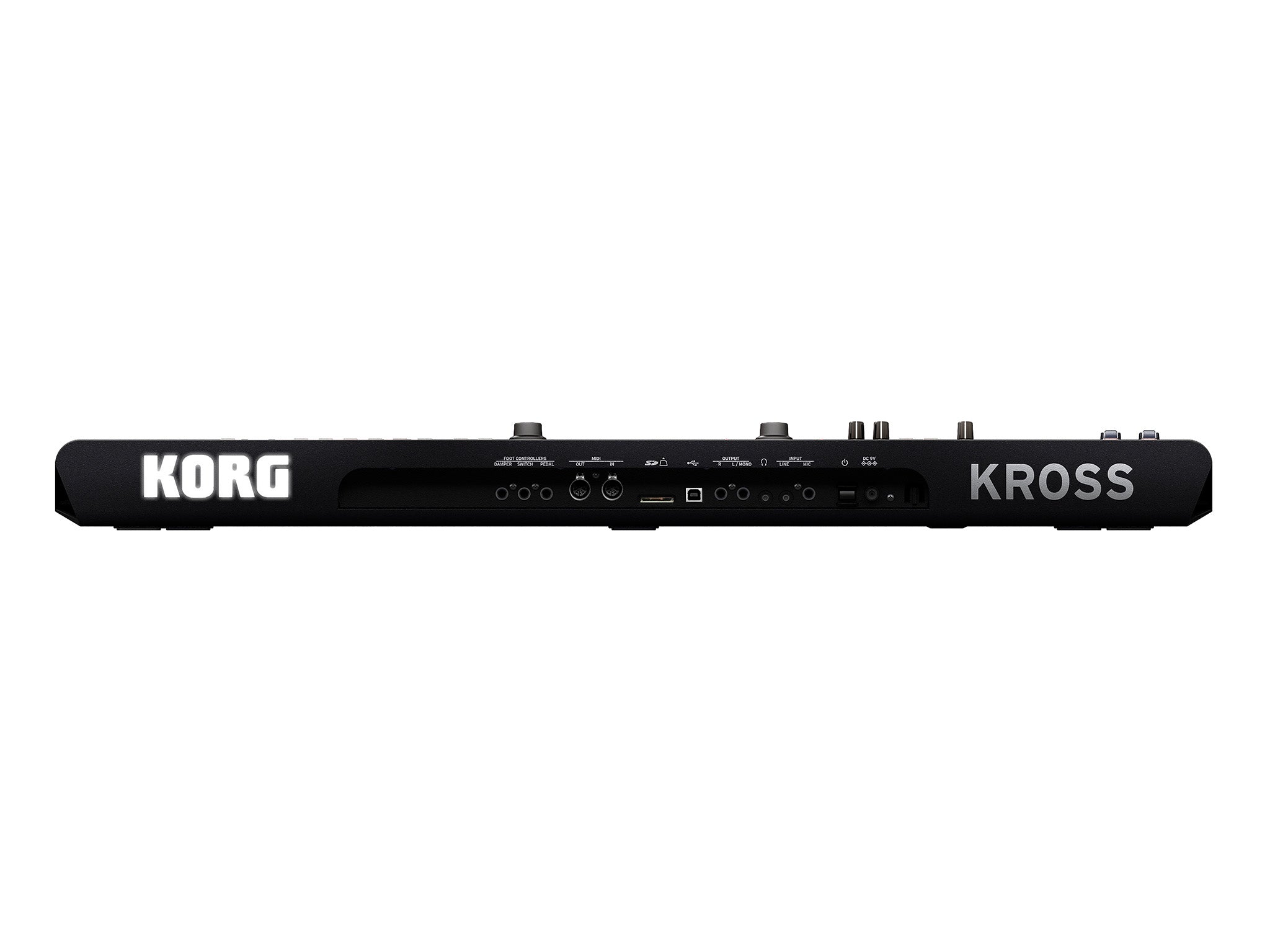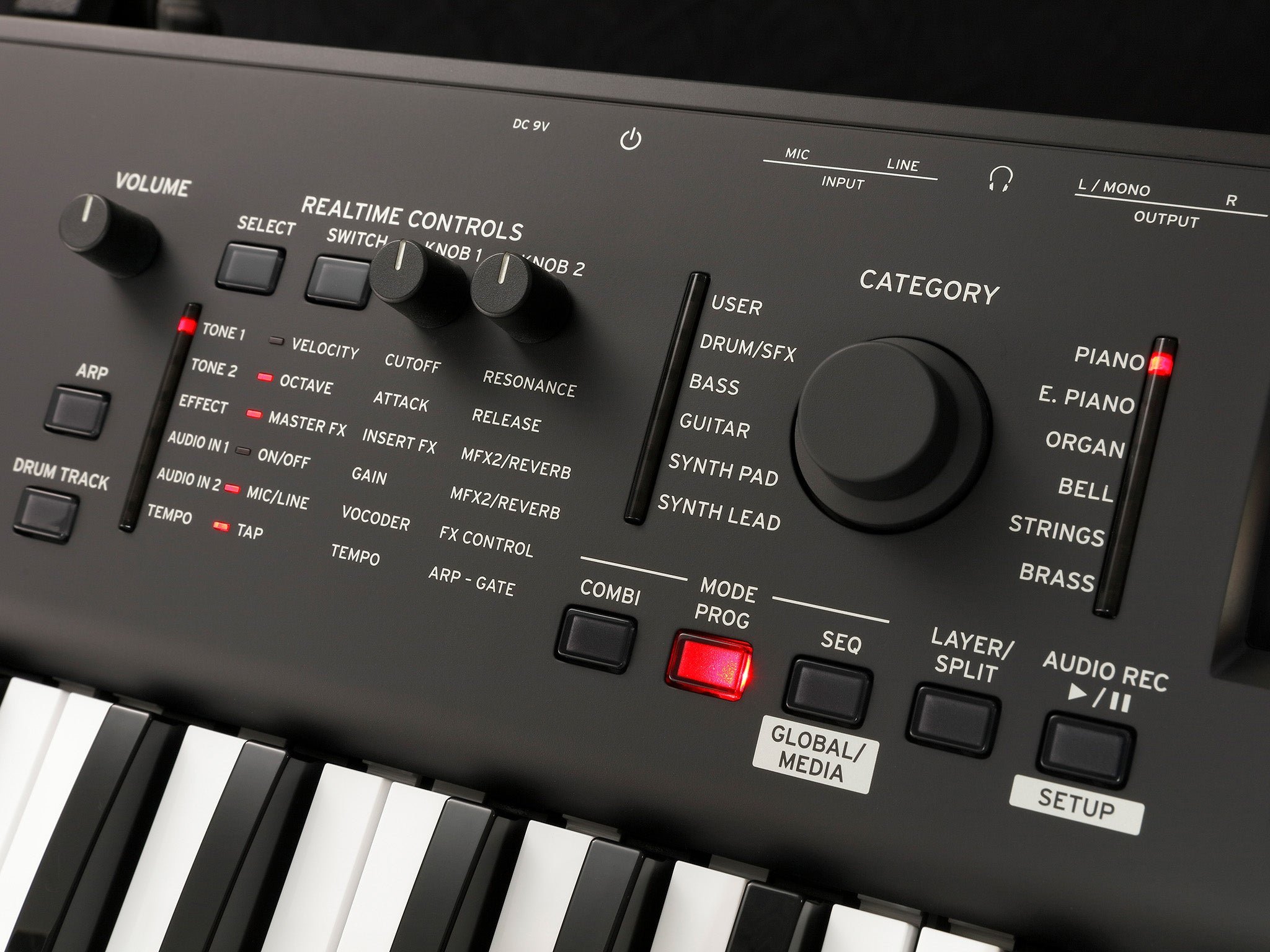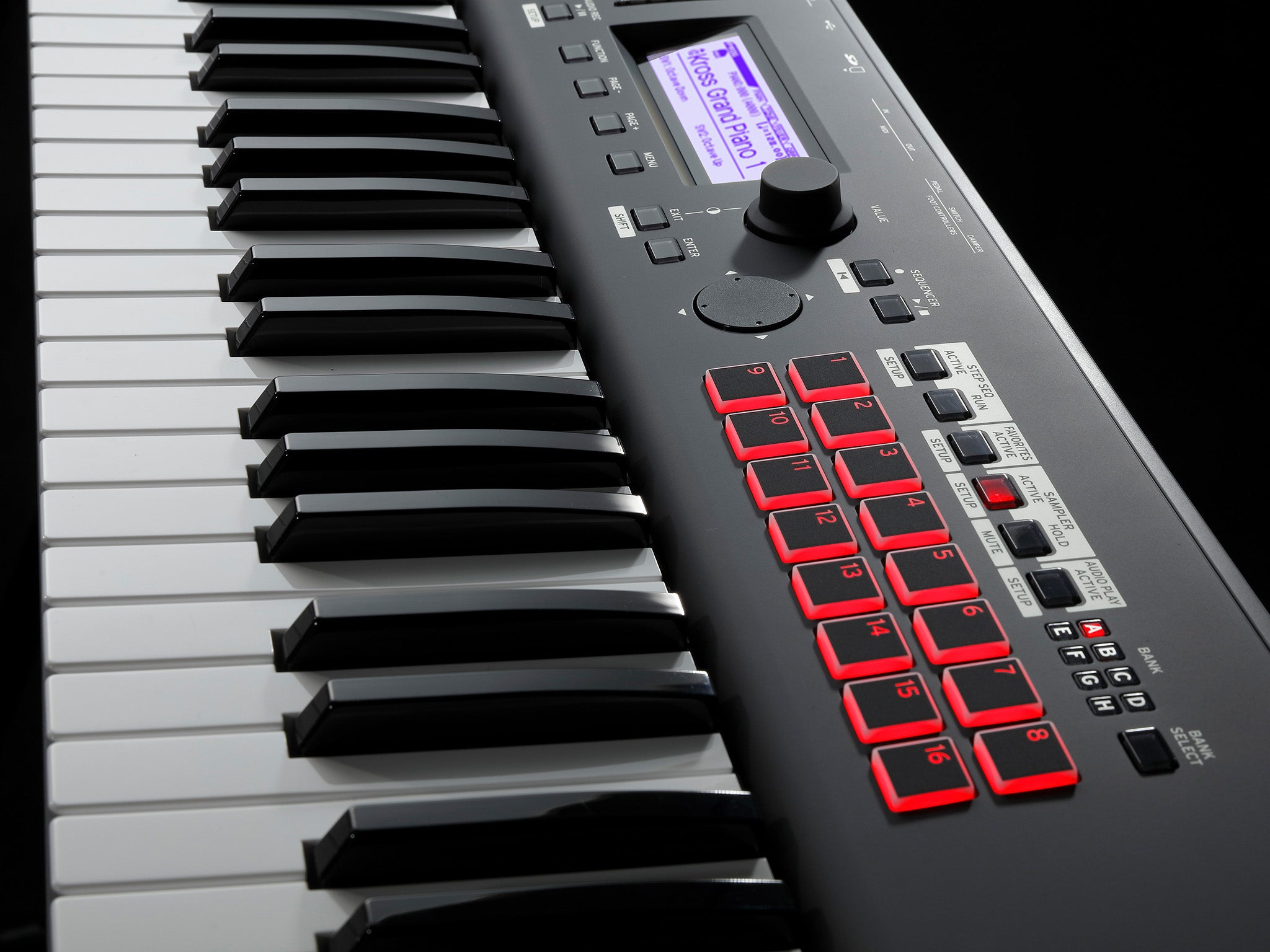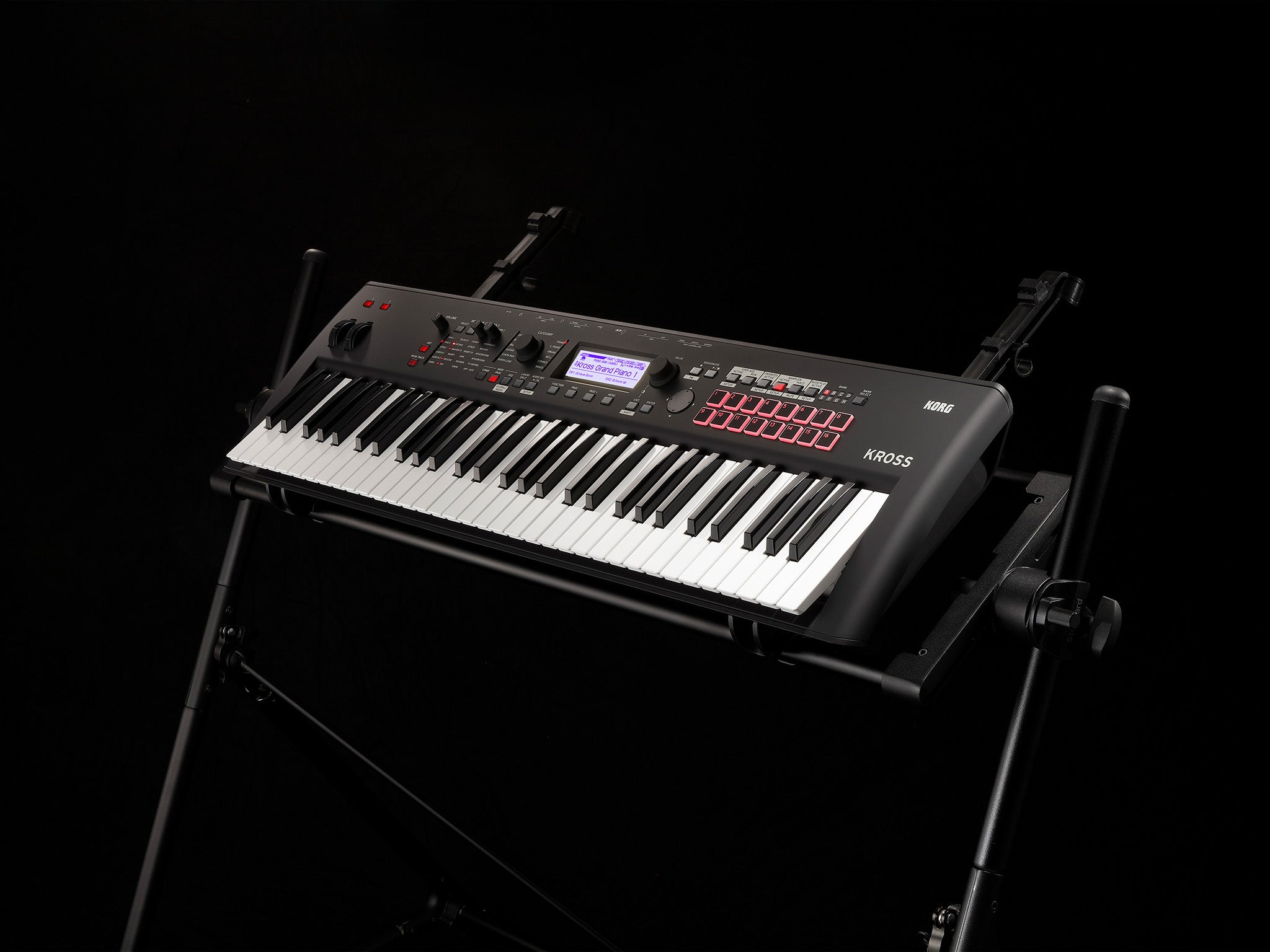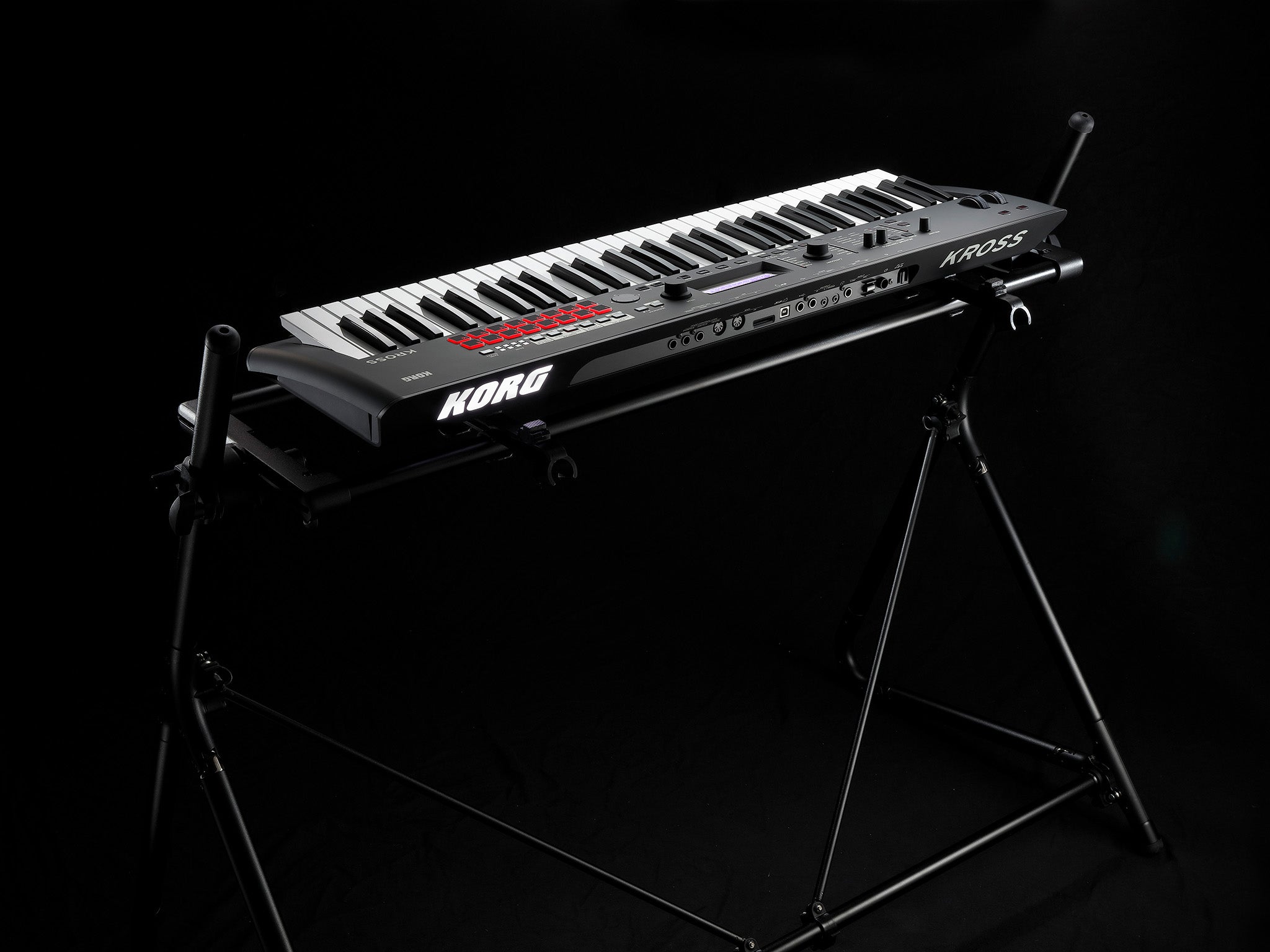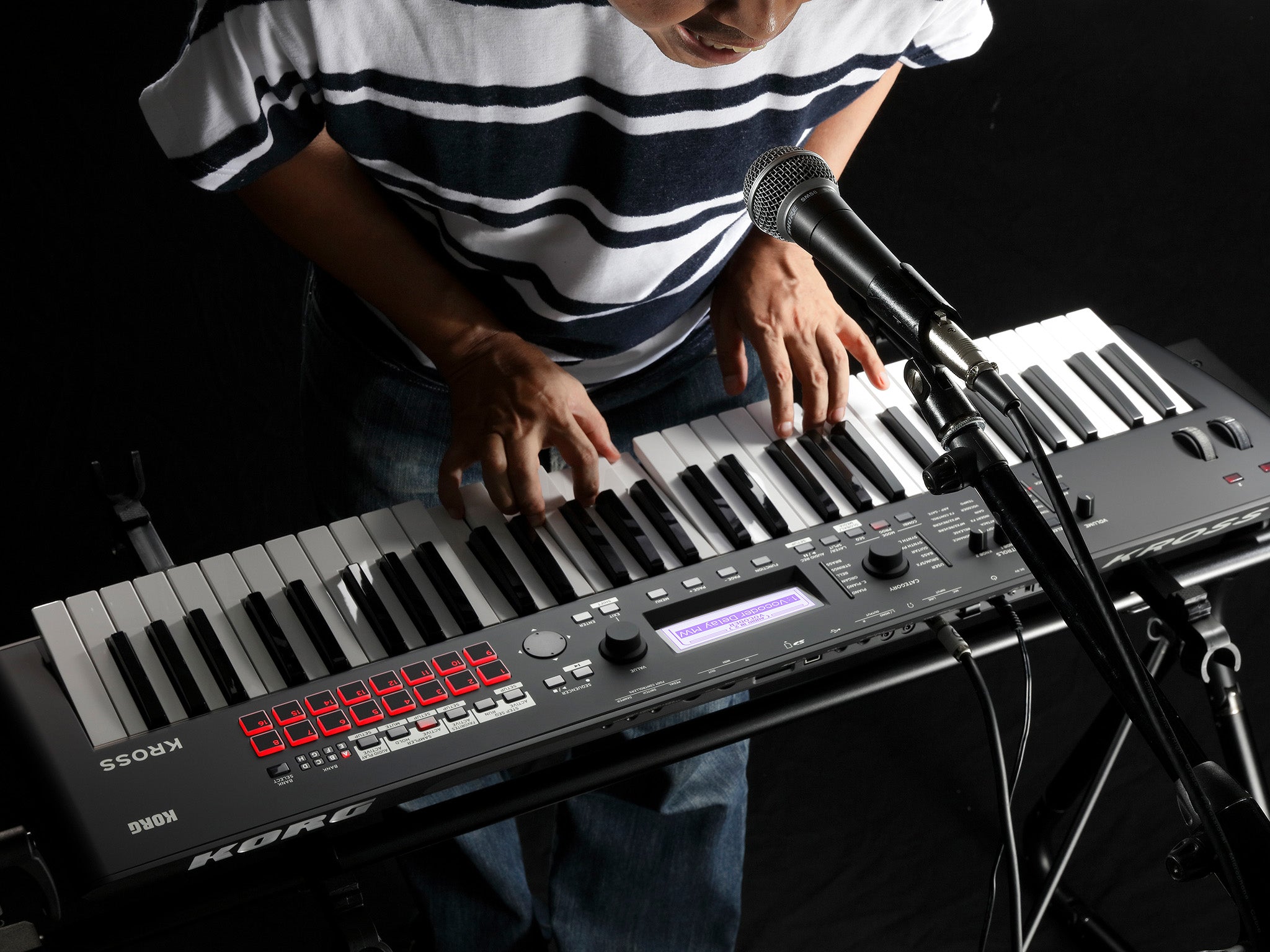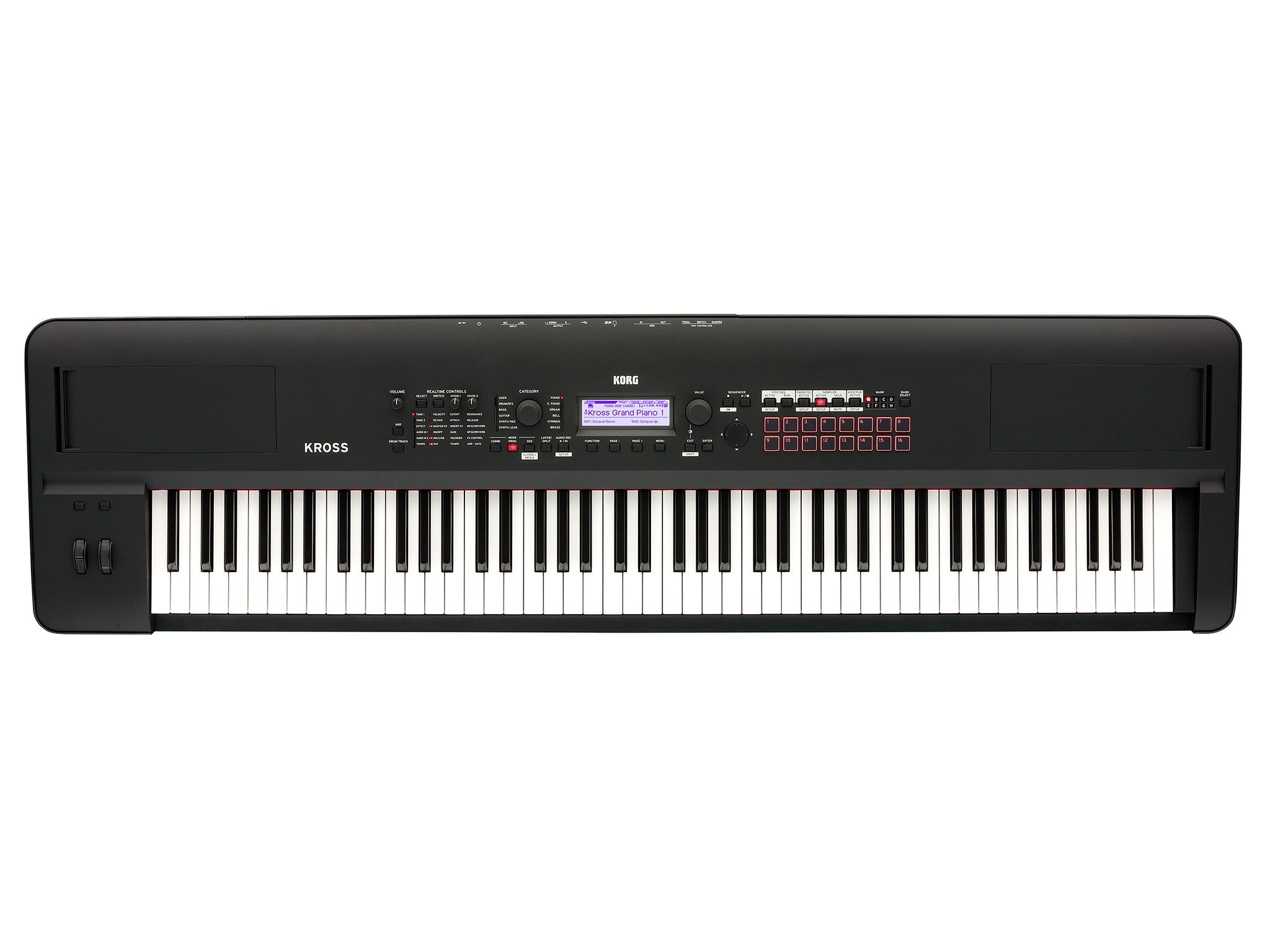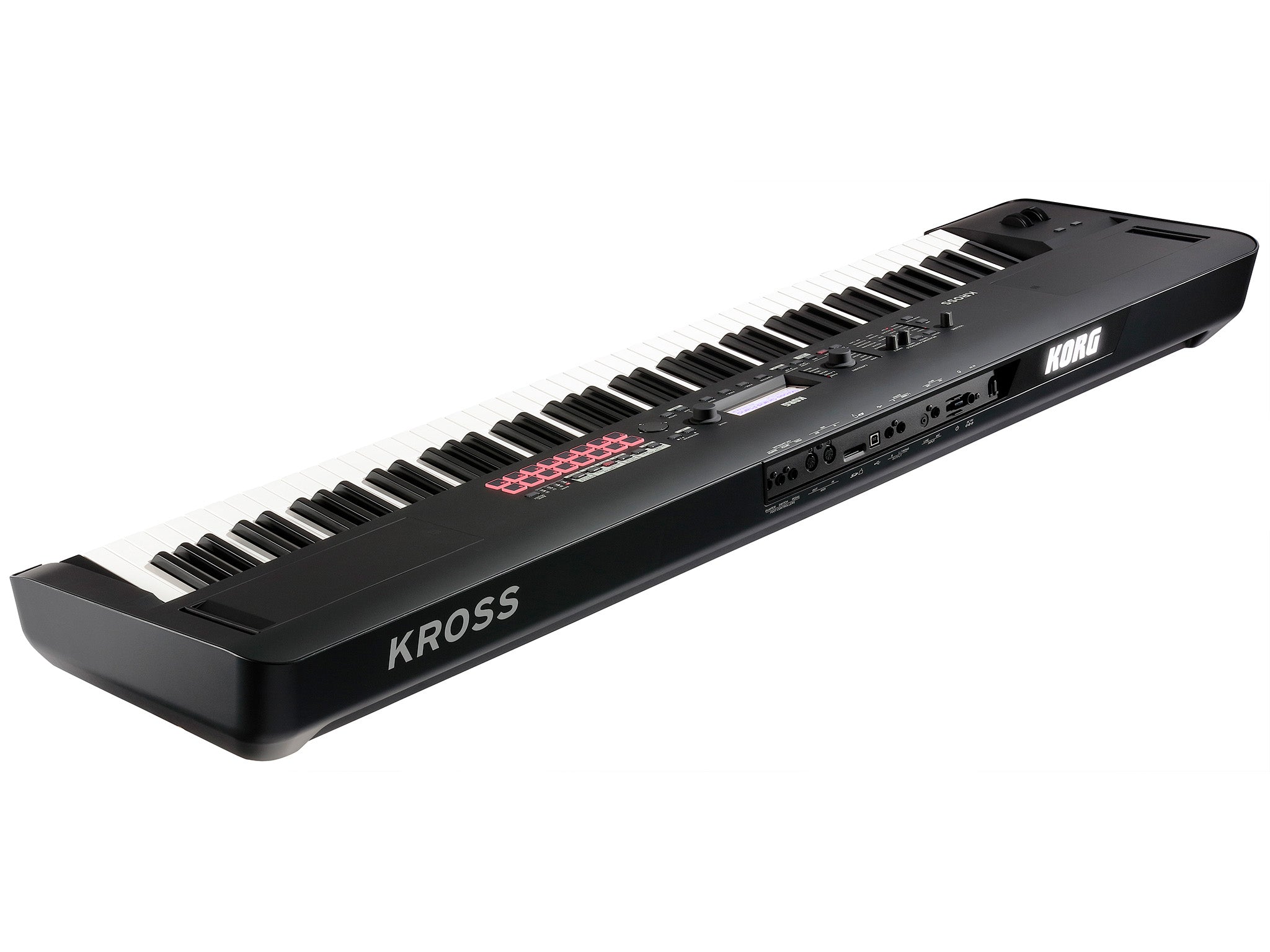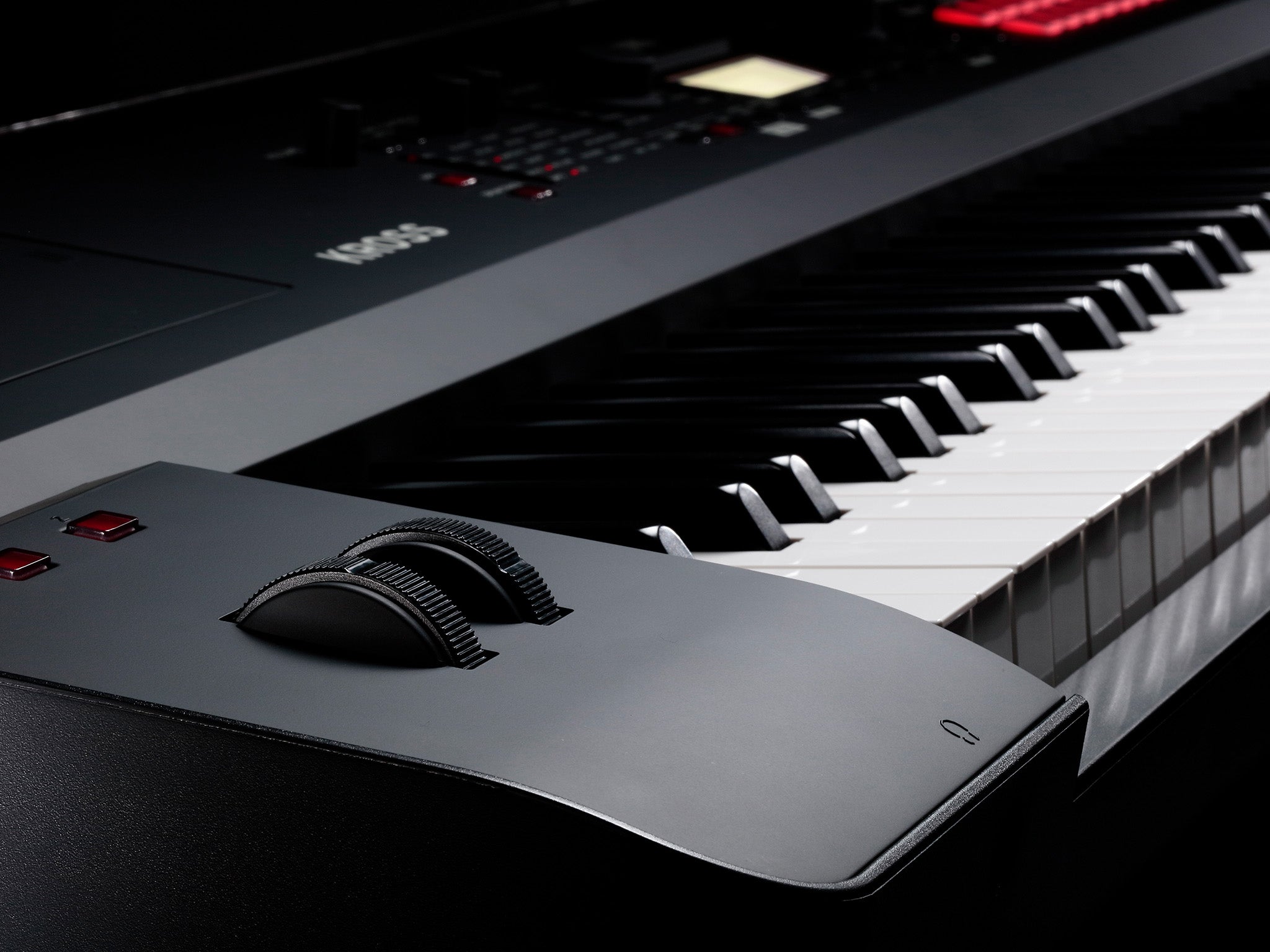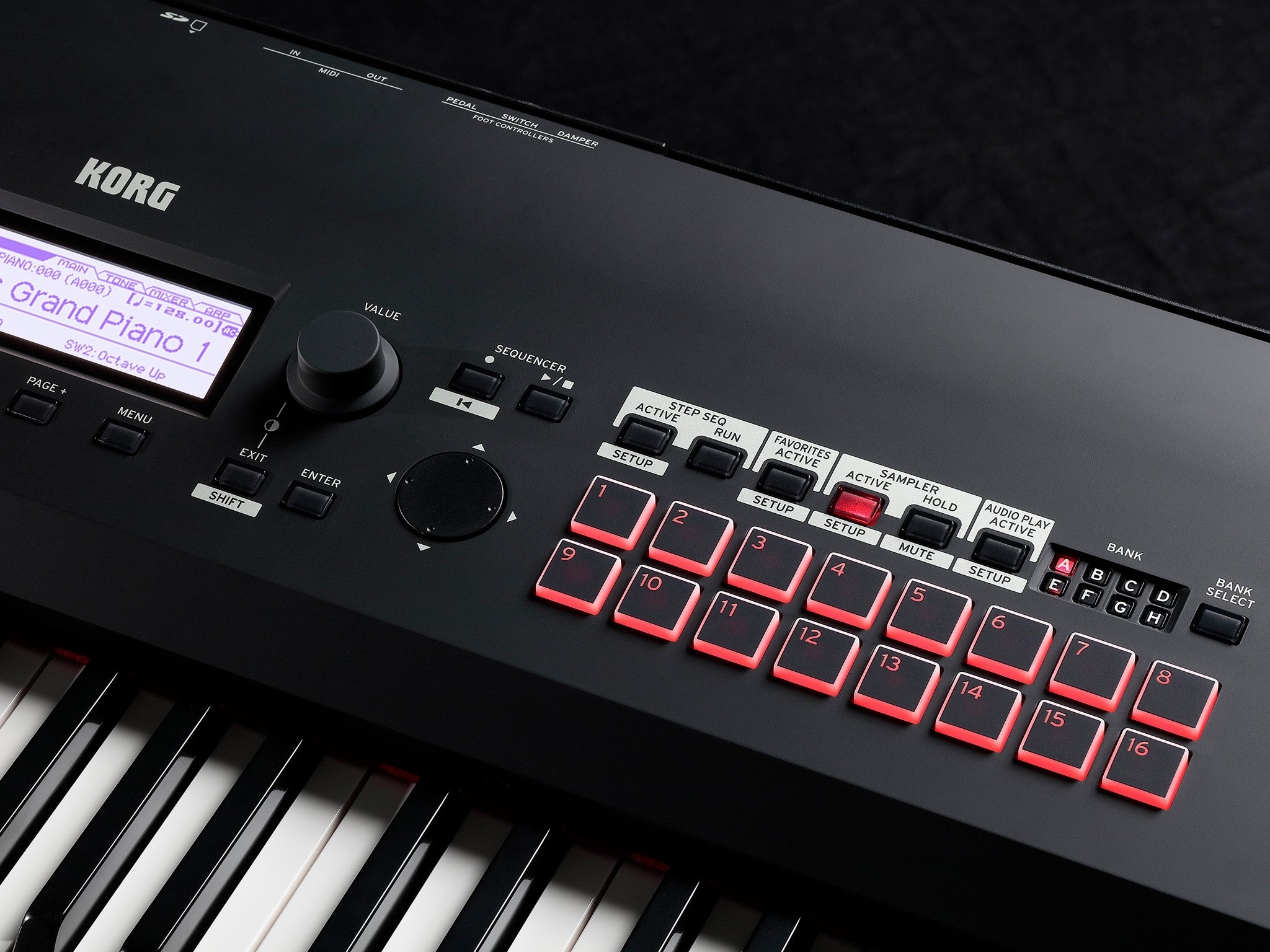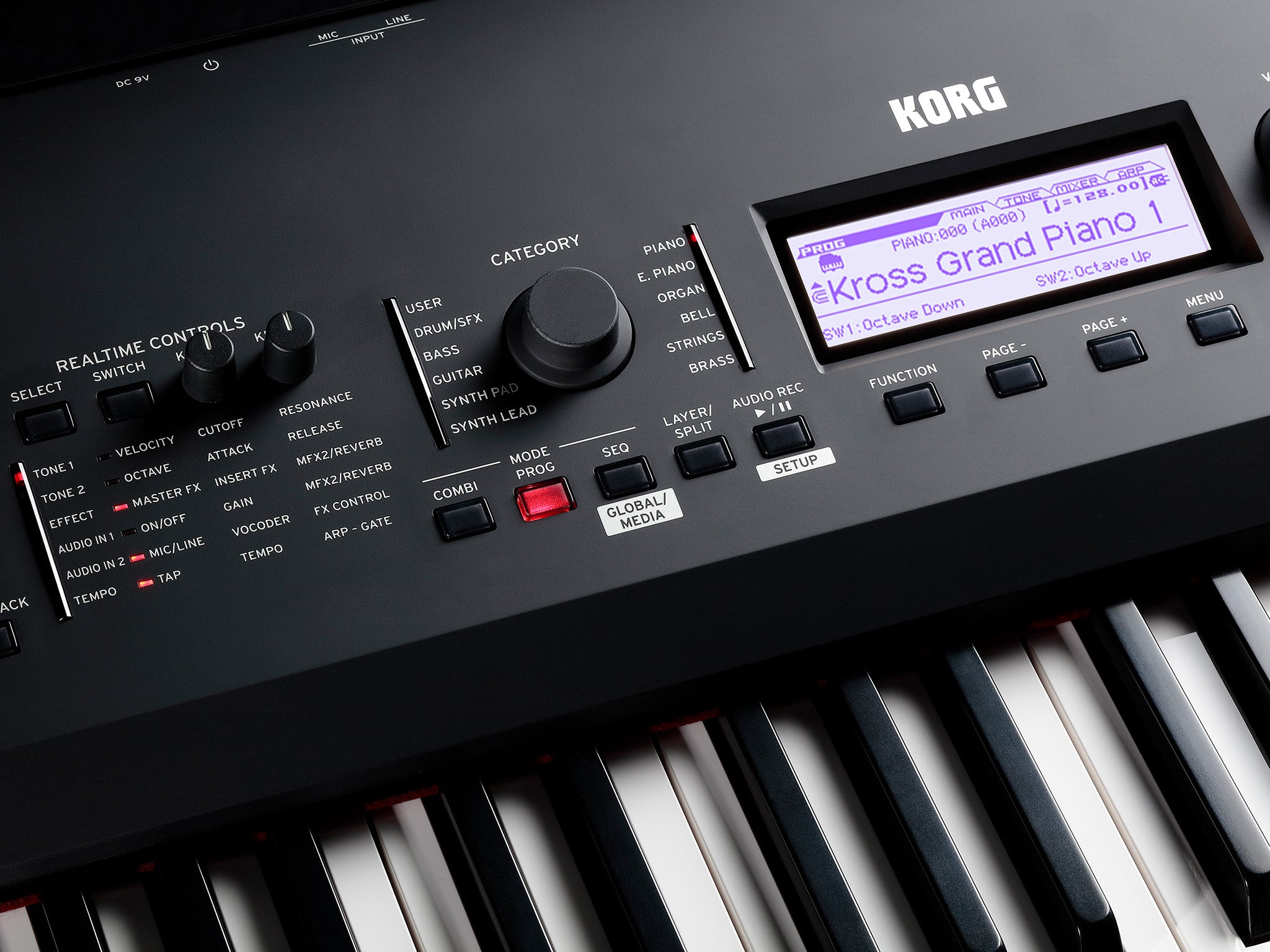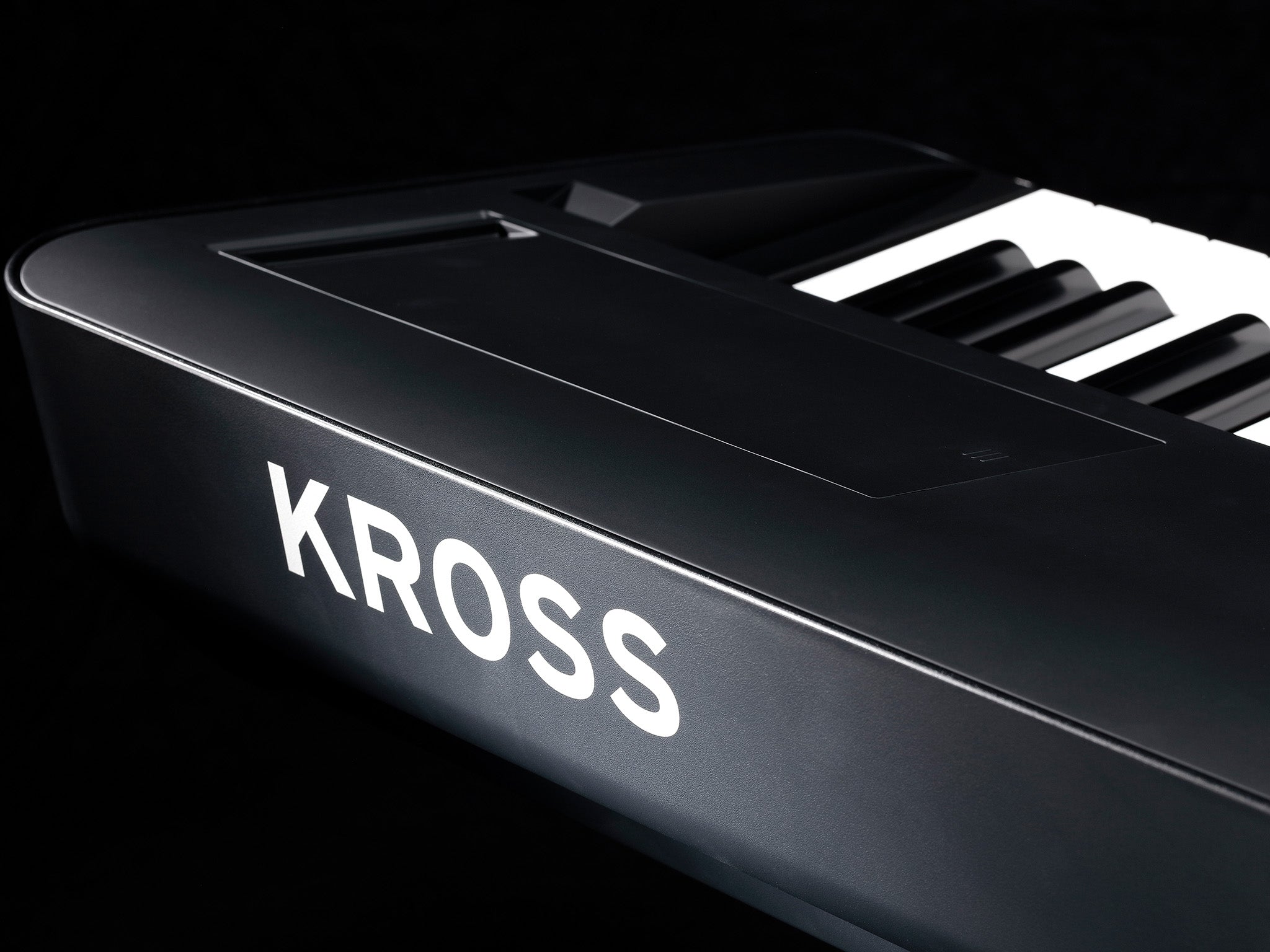 Kross 2 MB
Discover the next level of creativity with the Kross 2. With over 1,000 built-in sounds, advanced sampling and performance functions, powerful effects, and user-friendly layout, it's designed for seamless music production. It's ultra-lightweight and can be battery powered, making it perfect for on-the-go compositions and performances.
Extend your warranty for free when buying direct from Korg UK.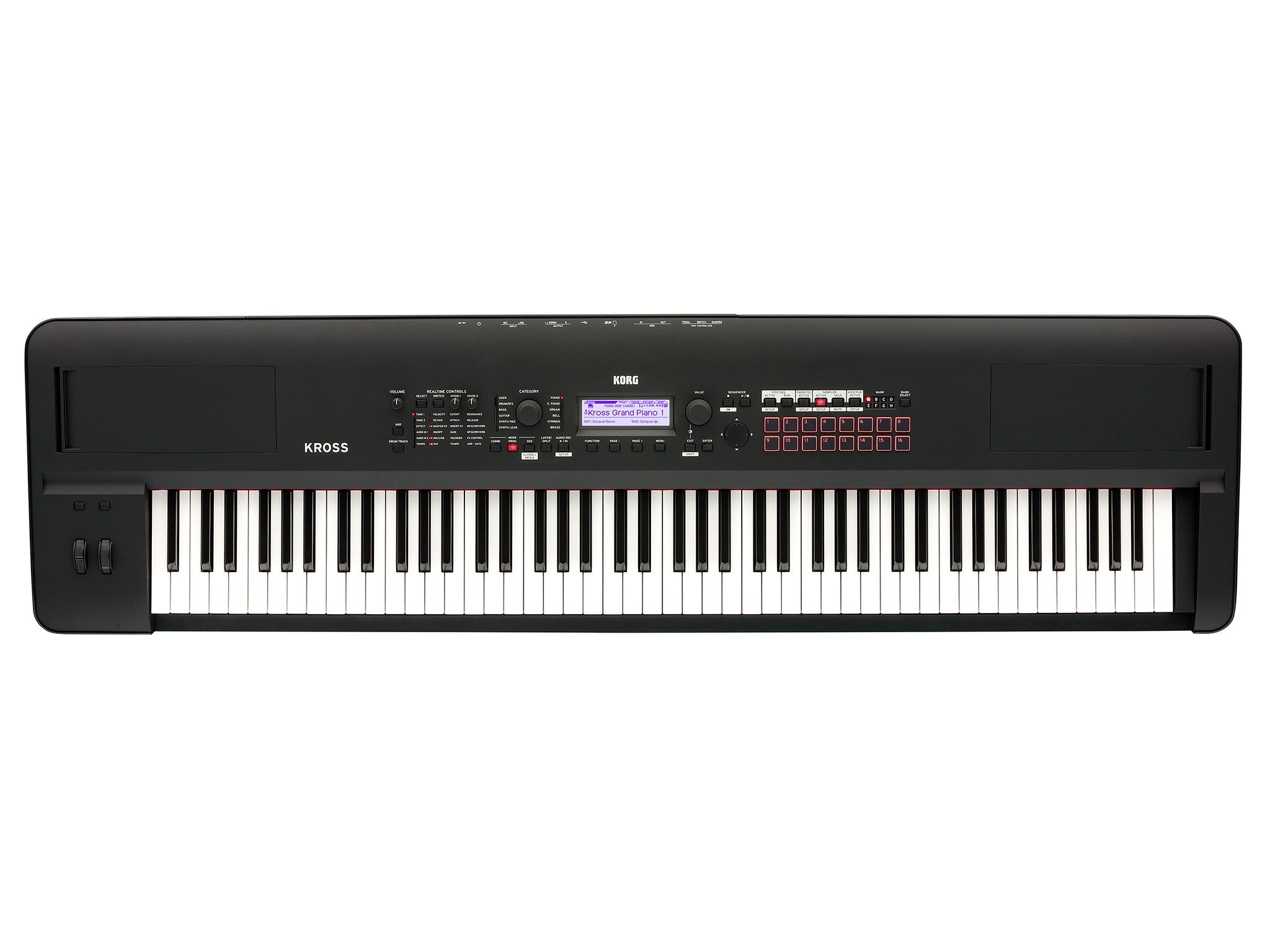 Kross 2 MB
Sale price

£649.00
Regular price

£999.00
(/)
Exceptional sound quality
With the power of EDS-i sound engine, Kross 2 offers a rich selection of more than 1,000 preset sounds and 134 high-quality effects. Discover multi-layered pianos, electric pianos, lush strings, current EDM drum kits, and more. The wide selection of programs covers your needs from live performance to studio production.
The effects capabilities of the EDS-I sound engine are immense. You can use a total of seven effects units simultaneously: five insert and two master. Kross 2 packs in 134 high-quality effects, including standard effects such as delay and reverb as well as amp modelling, vintage effect units, and even a vocoder.
Built-In expansion PCM memory
The Kross 2 is fitted with 128 MB of built-in expansion PCM memory, letting you select from optional libraries and expand Kross 2's internal sounds to match your performance style or situation.
Sampling and pads
A class-leading feature of the Kross 2 is the sampling function that provides 16 playable pads. You can record the input from the LINE IN jack and assign a stereo sample of up to 14 seconds to each pad, with simultaneous triggering of up to four pads. Resample, normalize, and extensively sample with no additional equipment required.
Easy access and realtime control
With a user-friendly layout, Kross 2 gives straightforward access to sounds and functions. The realtime control section enables direct control of Kross 2's main parameters, effects, simple program editing, and even vocoder settings without navigating through menu hierarchies.
Quick access
The favorite function allows registration and instant recall of up to 128 frequently-used sounds, making this feature perfect for live performers needing quick access to specific sounds on stage.
Quick layer/split
A dedicated quick layer/split button allows you to effortlessly layer two sounds or assign separate sounds to the left and right regions of the keyboard.
Ultra-lightweight and compact
The 61-key model boasts an impressive weight of only 3.8 kg. Incredible power efficiency allows up to seven hours of battery-powered operation from six AA batteries. The 88-key model features a convenient accessory compartment for spare batteries or cables and an easily accessible front-located battery panel!
Audio player/recorder
The built-in stereo audio recorder lets you record your Kross 2 performance or overdub vocals, with the pad audio play function allowing for extended recording and playback that is only limited by the capacity of the SD card.
Comprehensive production support
From the 16-track MIDI sequencer, step sequencer, drum track with 772 preset drum patterns, to the arpeggiator, the Kross 2 supports your song production and creativity.
Mic connection and vocoder performance
The 1/4" phone MIC IN jack lets you connect a mic directly, providing an all-in-one solution for singer-instrumentalists. With a built-in vocoder function and easy access via the real-time control section, the Kross 2 enables rapid vocoder performances.
USB Audio Interface
The Kross 2 serves as a USB audio interface, letting you connect to your Mac, Windows PC, iPad, or iPhone for DAW recording or playing along with tracks. Use the Korg Module high-quality sound module app or the Korg Gadget DAW app for more extensive performance and recording options.
All new products are sold with a 2-year manufacturer warranty which is upgraded to 3 years when bought direct from Korg UK.

Certified Refurbished products also come with a one year warranty. 
We offer a 30-day returns period on all products purchased directly from Korg UK.