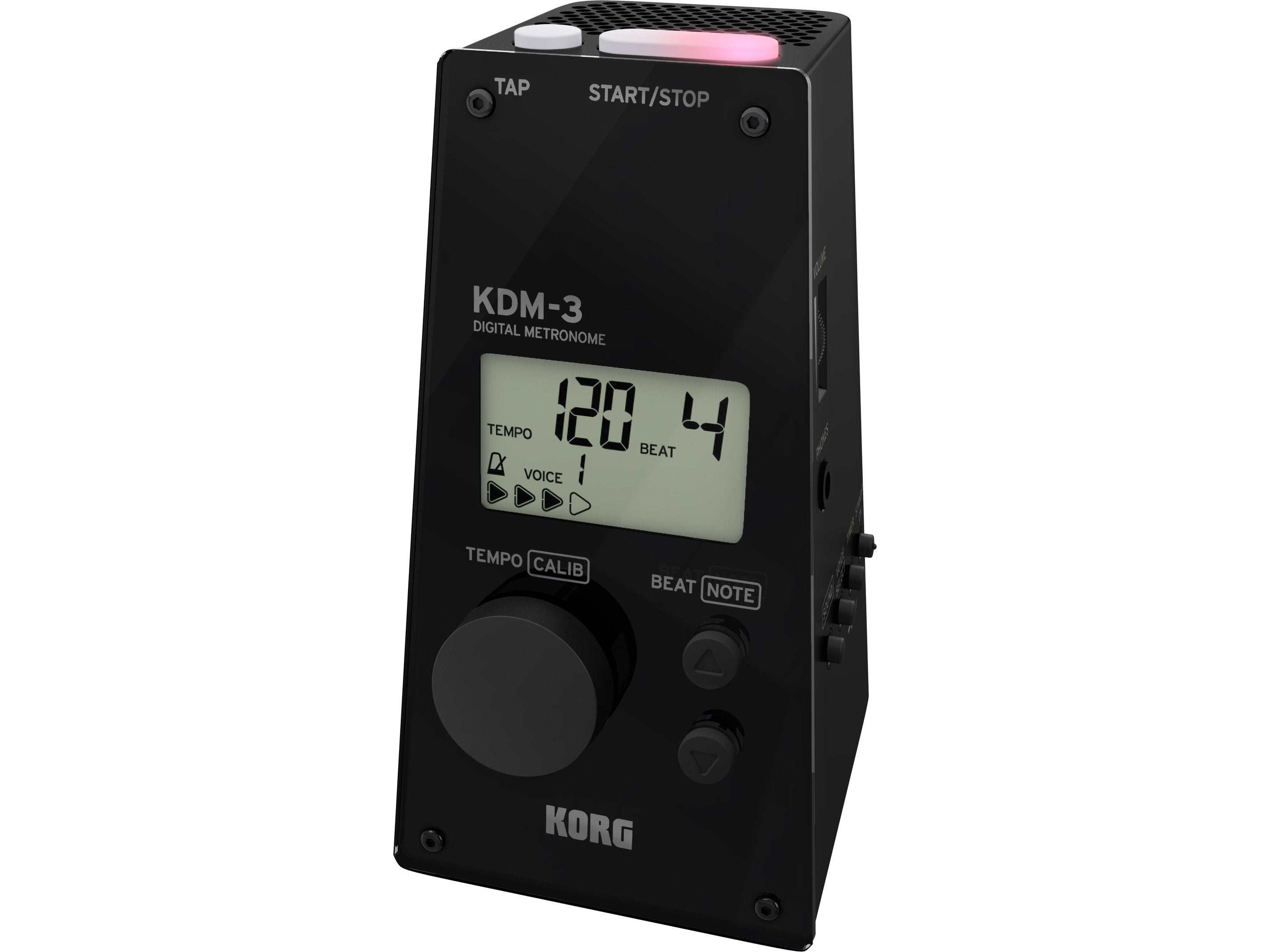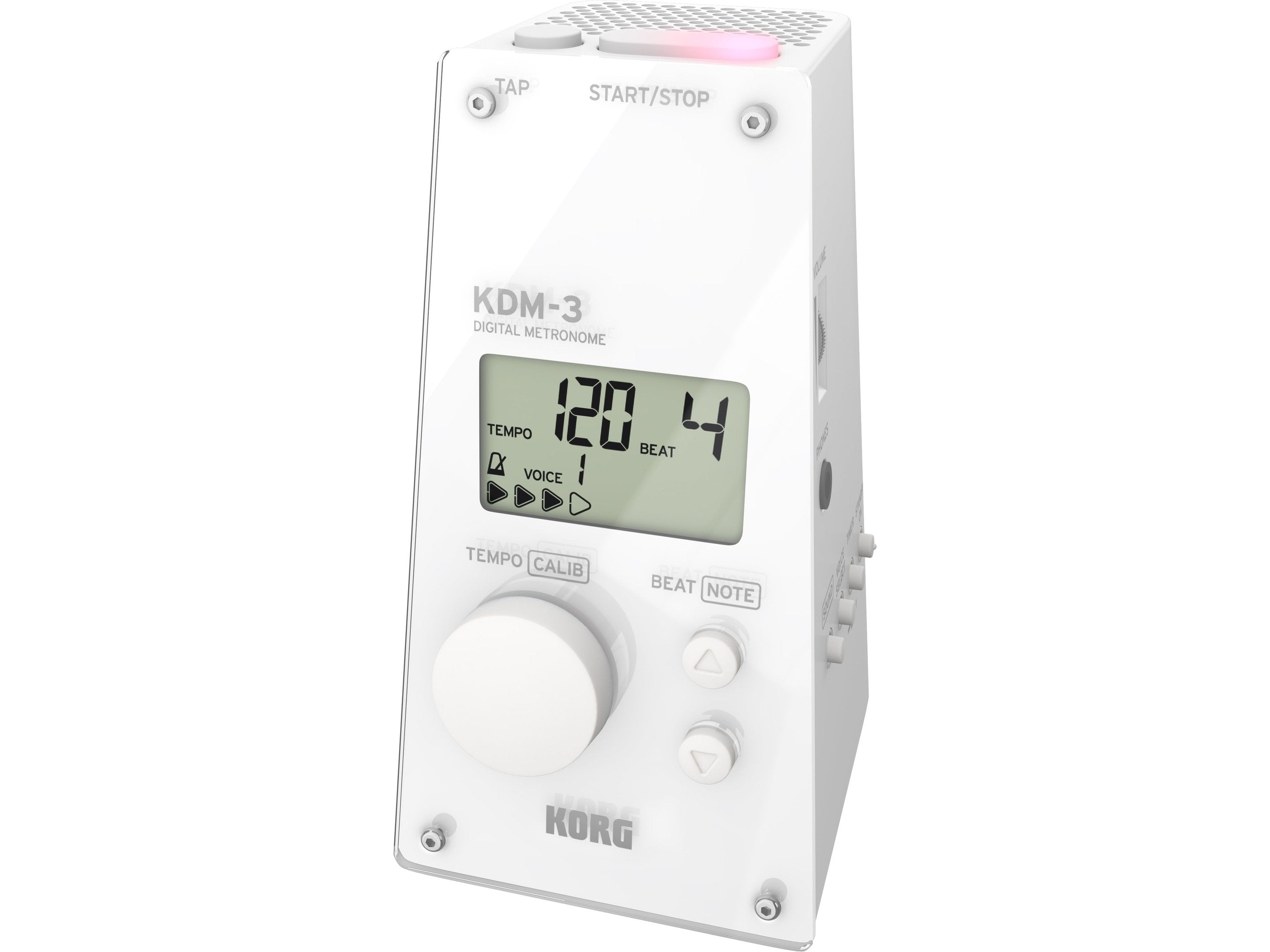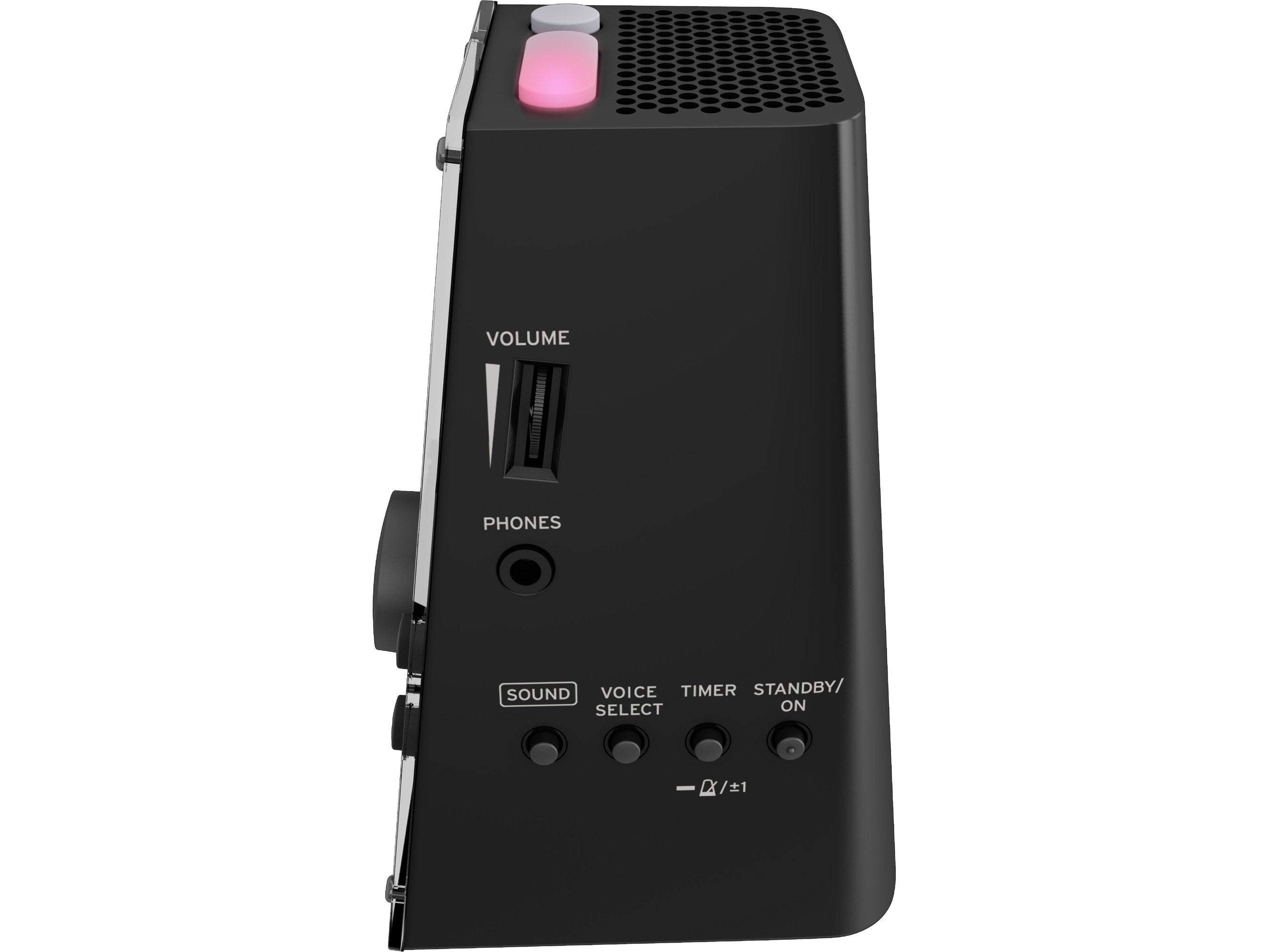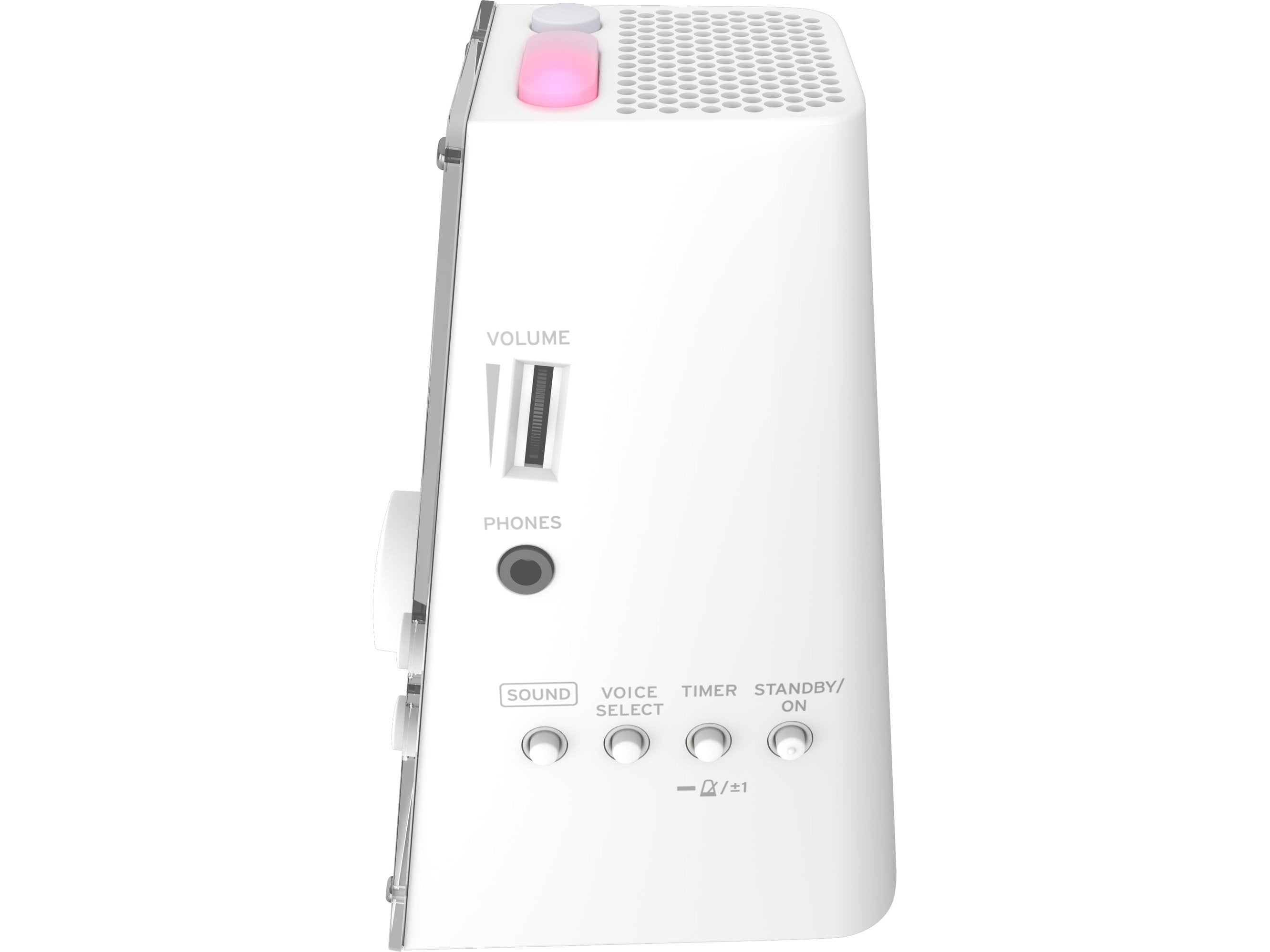 KDM3 Digital Metronome
A stylish throwback to traditional mechanical metronomes packed full of modern essentials. The KDM-3 features 9 different sounds, 19 beat patterns in varying time signatures and a tap-tempo function for easy tempo detection. The one-touch operation of this metronome makes it simple to operate while navigating the most challenging of excerpts.
Extend your warranty for free when buying direct from Korg UK.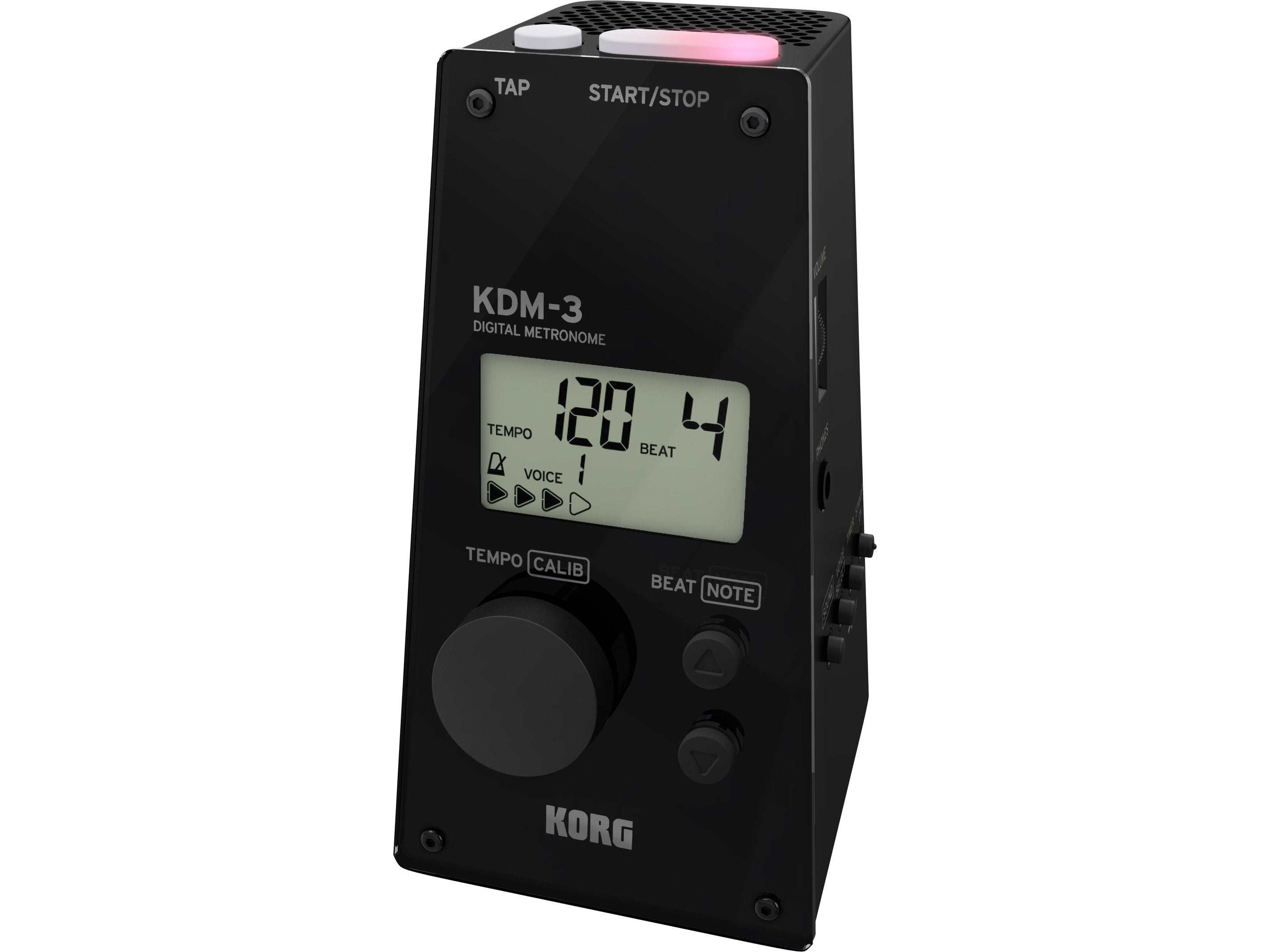 A classic design with the functionality that you expect from a digital unit.
Make every day practicing more enjoyable with the KDM-3.
The Korg KDM series is renowned for its powerful volume and its clearly-audible tone. We are proud to announce the latest model, the KDM-3 which features a fresh new appearance. Along with an attractive look that resembles a miniature mechanical metronome, it also contains a rich variety of beat patterns and metronome sounds. It's also packed with the convenient functions that you expect from a digital unit and will support your performance in situation, regardless of genre or instrument.
The second in a series of wood-faced KDM-3 metronomes.
Announcing a limited number of units in a gentle white colour scheme.
This is limited-edition KDM-3 uses wood for the front panel, for a unique and elegant appearance. This second limited edition model pairs the white body with a bright, milky-white maple woodgrain. Its natural and modern appearance emanates a sense of peacefulness and is a perfect addition to your practice room.
Featuring a natural wood front panel.
Announcing a limited number of natural wood front panel units with a rustic and artisanal feel.
The KDM-3 is well-known for its powerful and easily-heard sound and a compact size. A limited number of units are now available featuring a front panel made of durable and elegant pyinkado wood. The chic brown woodgrain adds warmth to the monotone body. Its elegant look will project an atmosphere of refinement, not only while you practice your instrument, but also as an item of interior décor.
Stylish design that's reminiscent of a mechanical metronome
The KDM-3's design is similar to that of an acoustic mechanical metronome, except much smaller. It will fit nicely on a tabletop, on your piano, or in any practicing environment. Featuring a newly designed sealed speaker enclosure, it delivers powerful volume that exceeds its compact size. The lineup gives you a choice of two colours: sophisticated black or pure white.
Eight metronome sounds, including a mechanical metronome sound
The design is not the only way in which this unit is reminiscent of a mechanical metronome. The KDM-3 now provides the sound of an acoustic mechanical metronome. You can also choose alternative sounds to suit your performance or instrument, including cowbell, rimshot, or voice. All of these sounds deliver a clear tone that is easy to hear and will not be obscured even by high-volume instruments.
19 beat patterns support songs of any genre
In addition to 0-9 beats per measure with your choice of duplets, triplets, triplets omitting the middle note, quadruplets, and quadruplets omitting the middle notes, we've provided variations such as son clave and rumba clave, for a total of 19 built-in beat patterns. The tempo can be freely specified in the range of 30 to 252 beats/minute. From classic to pop, jazz, and Latin, this unit covers your needs in a wide range of genres.
Timer mode is convenient for practicing the basics
Timer mode is a function that operates the metronome for a specified length of time and then automatically stops. It's a great convenience for warming-up or when practicing the basics.
Easy one-touch operation, and an easily-readable display
The START/STOP button located on top of the unit blinks in two colours, red and green, giving you a clear visual indication of the tempo. You can even start practicing with the volume set to zero. The TEMPO/CALIB dial on the top panel provides easy access to the numerical setting that you want. The content of the setting is visible at a glance in the large display.
Sound Out mode lets you tune while listening to a reference tone
Sound Out mode produces a reference tone from the built-in speaker or through connected headphones, allowing you to tune by ear. It can generate 12 reference tones in the range from C4 (261.63 Hz) to B4 (493.88 Hz). The calibration of the A4 pitch can also be adjusted over a wide range of 410 Hz–480 Hz.
Timer mode is convenient for practicing the basics
Timer mode is a function that operates the metronome for a specified length of time and then automatically stops. It's a great convenience for warming-up or when practicing the basics.
Memory Backup function and Auto Power-Off function
Even when the power is turned off, the Memory Backup function preserves the specified tempo, beat, calibration, and reference tone. (These settings are initialised when the batteries are replaced.) The Auto Power-Off function automatically turns the power off when 20 minutes have elapsed with the metronome stopped.
The KDM-3 allows approximately 120 hours of operation when used at 120 beats/minute at maximum volume. Even if you're practicing daily, you won't need to worry about the remaining battery life.
Video
Metronome mode

Tempo range:

30 bpm to 252 bpm

Tempo settings

PENDULUM step, FULL step, TAP tempo

Beat range

19 different kinds available (0 to 9 beats, duplets, triplets, triplet with inner beat omitted, quadruplets, quadruplets with inner beats omitted, son clave (2-3) (3-2), rumba clave (2-3) (3-2))

Tempo accuracy

+/- 0.2%

Sound-out mode

Reference Tone

C4 (261.63Hz) to B4 (493.88Hz) 1 octave

Calibration range

A4=410Hz to 480Hz (unit: 1Hz)

Tone accuracy

under 1cent

Main Section

Connections

Phone jack (3.5mm stereo mini jack)

Speaker

Dynamic speaker(φ36mm)

Power supply

Four AAA batteries

Battery Life

Approx. 120 hours (120 tempo, 4 beats, mechanical metronome, maximum volume, using standard alkaline batteries)

Dimensions (W x D x H)

60 mm x 73 mm x 113 mm / 2.36" x 2.87" x 4.45"

Weight

167g / 0.37 lbs. (including batteries)

Included Items

four AAA alkaline batteries for verifying operation.

Color Variations

Black (KDM-3-BK), White (KDM-3-WH)

* All products names and specification names are trademarks or registered trademarks of their respective owners.
* Appearance and specifications of products are subject to change without notice.
All new products are sold with a 2-year manufacturer warranty which is upgraded to 3 years when bought direct from Korg UK.

Certified Refurbished products also come with a one year warranty. 
We offer a 30-day returns period on all products purchased directly from Korg UK.