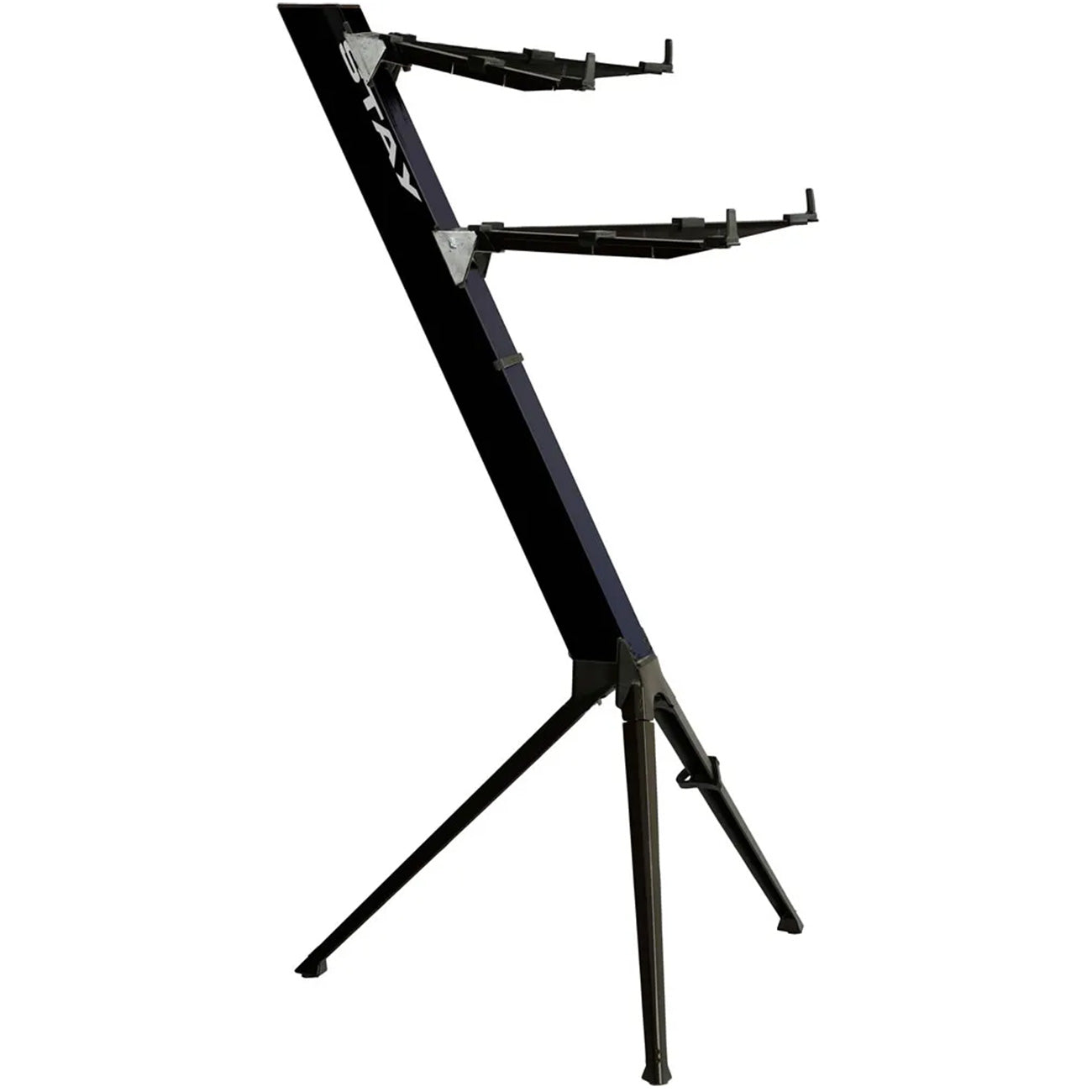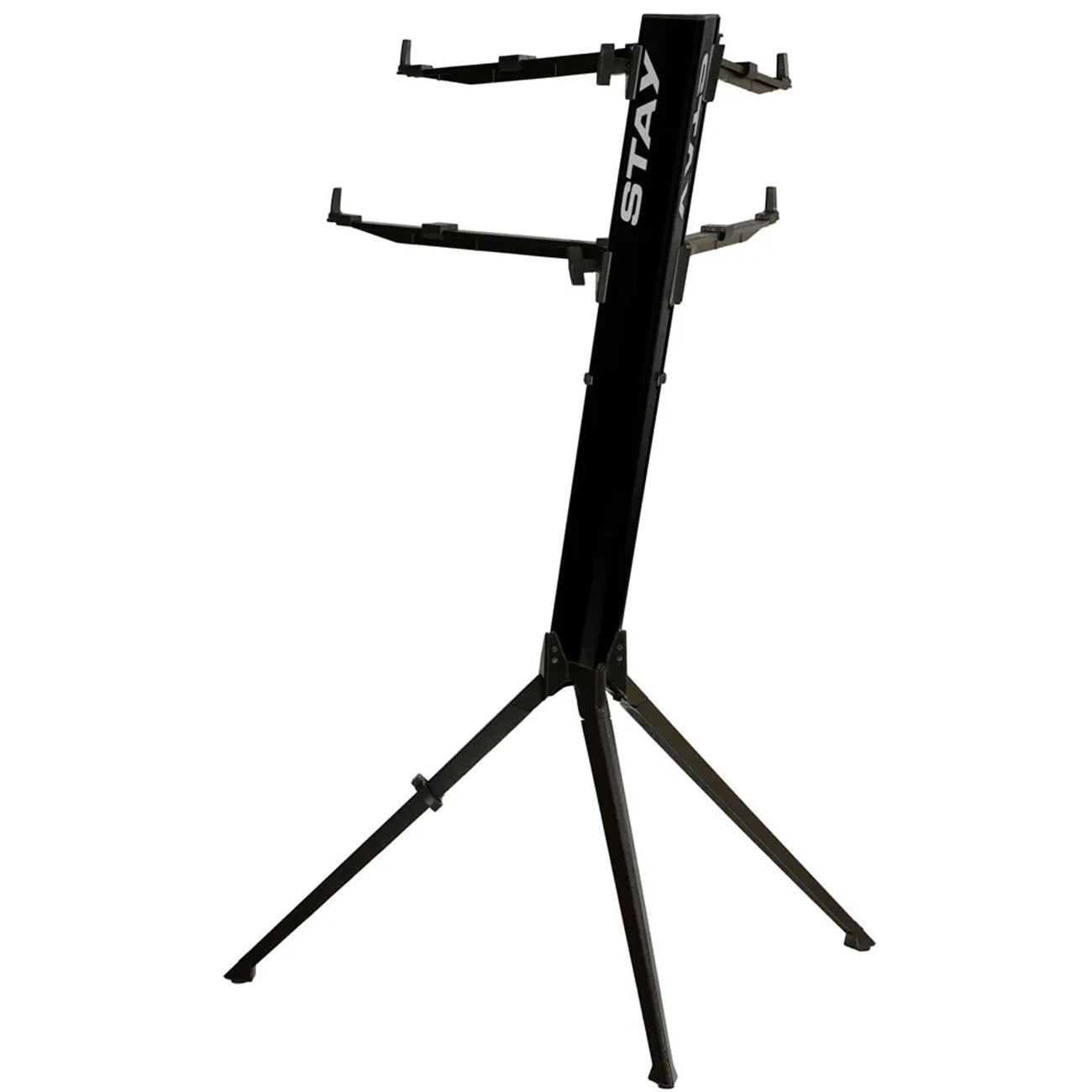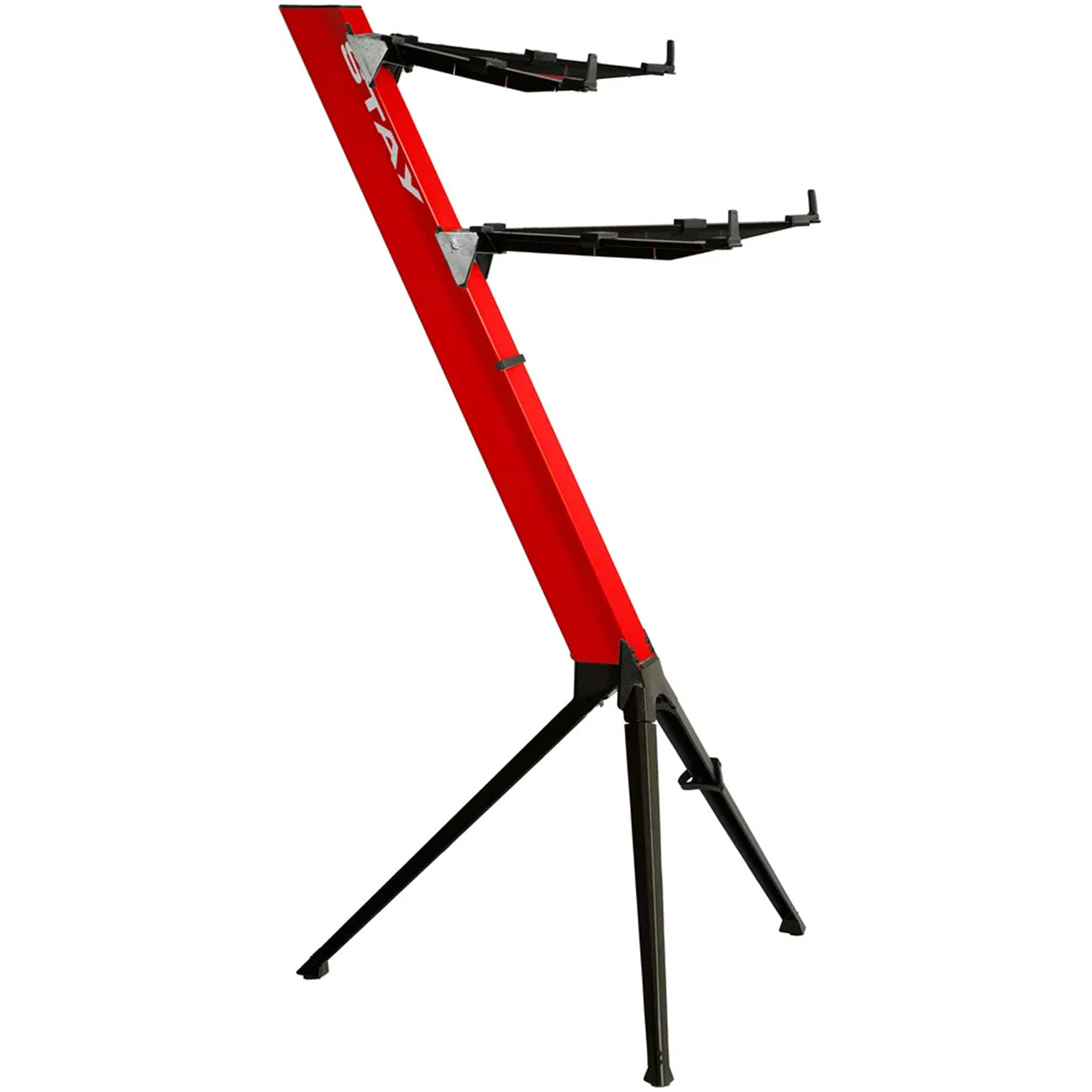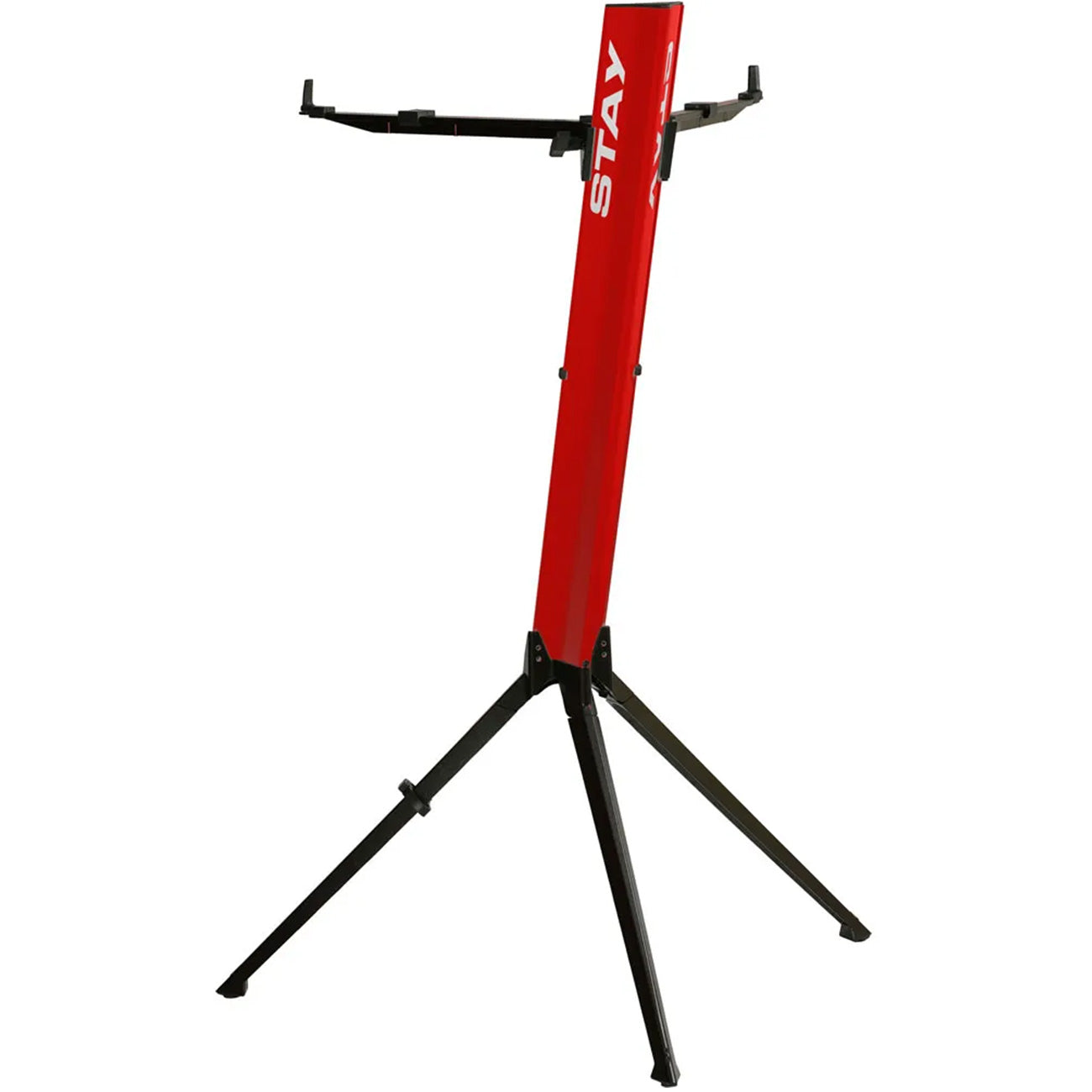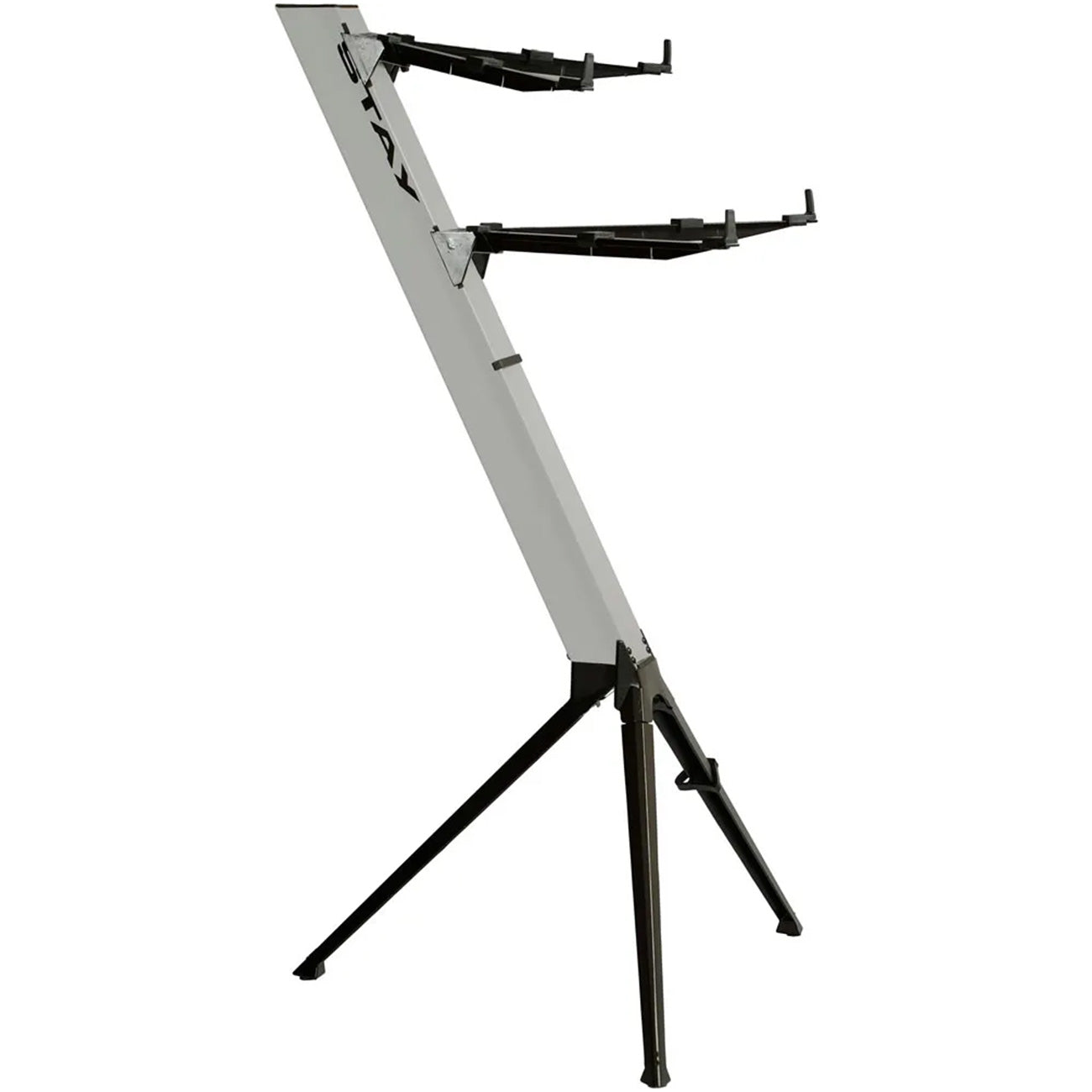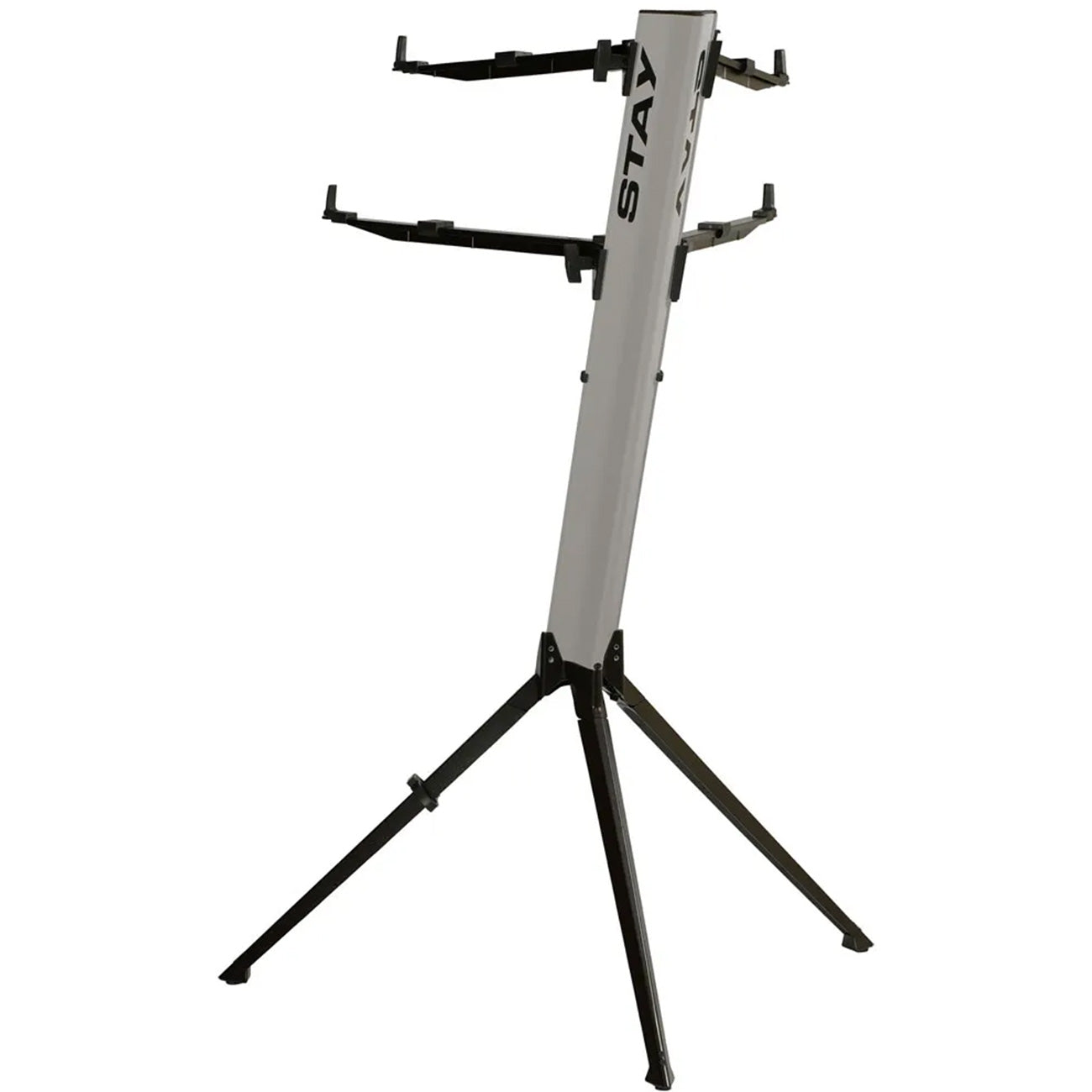 Stay Intruder 02 keyboard stand
Constructed with 100% aluminum die casting, this two-tier sleek and robust keyboard stand weighs a mere 3.06kg, making it an incredibly lightweight and portable option. Designed to support keyboards with up to 76 keys and weighing up to 60kg, it offers the reliability and strength for musicians on the go. Easy to set up and dismantle, this stand is a perfect choice for those looking to blend functionality with simplicity.
Maximum height: 1,300mm

Capacity: 69.8kg

Weight: 8.19kg
Includes: 1 angled base and 1 straight, 1 pair of 45mm straight arms, one pair of 38mm arms
Extend your warranty for free when buying direct from Korg UK.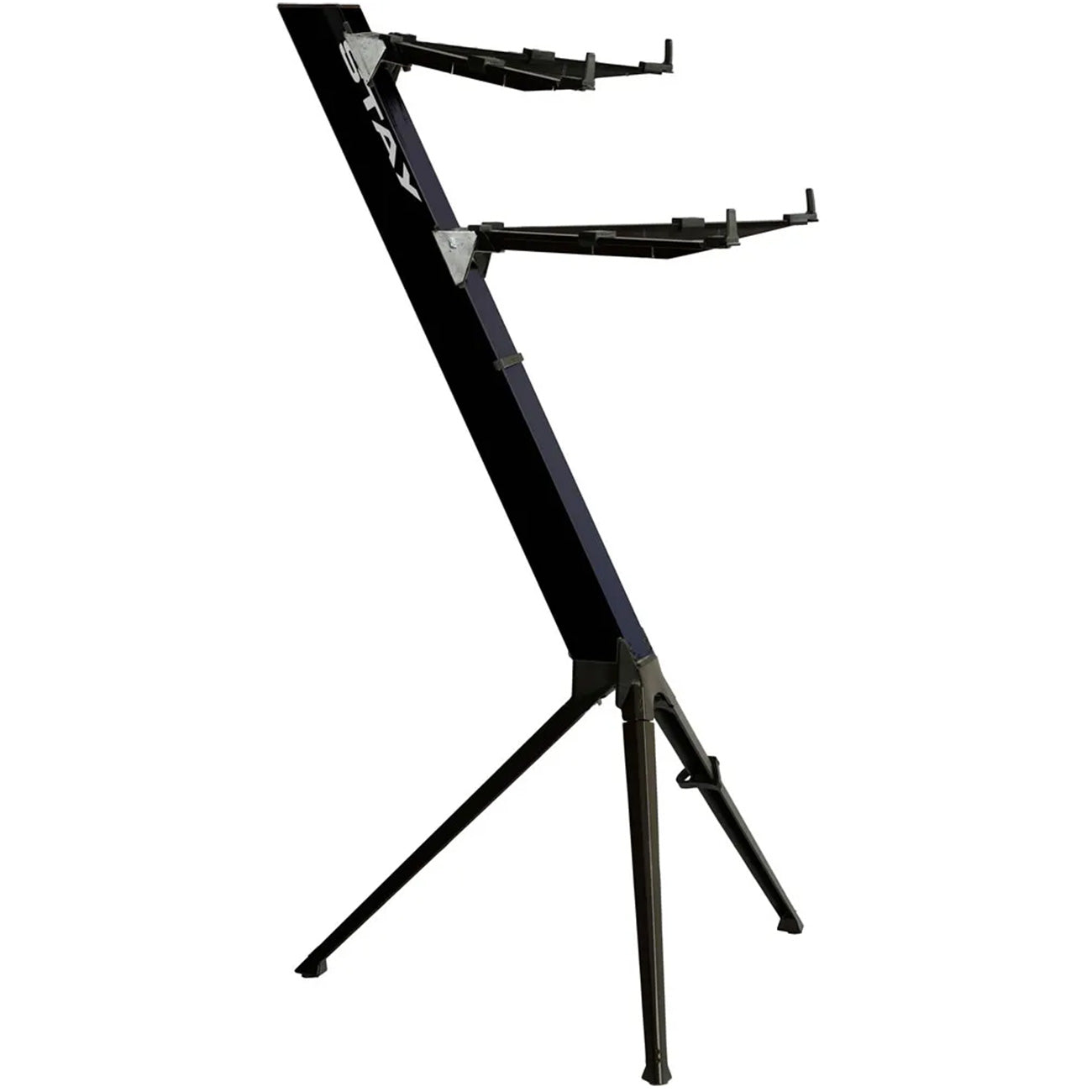 All new products are sold with a 2-year manufacturer warranty which is upgraded to 3 years when bought direct from Korg UK.

Certified Refurbished products also come with a one year warranty. 
We offer a 30-day returns period on all products purchased directly from Korg UK.