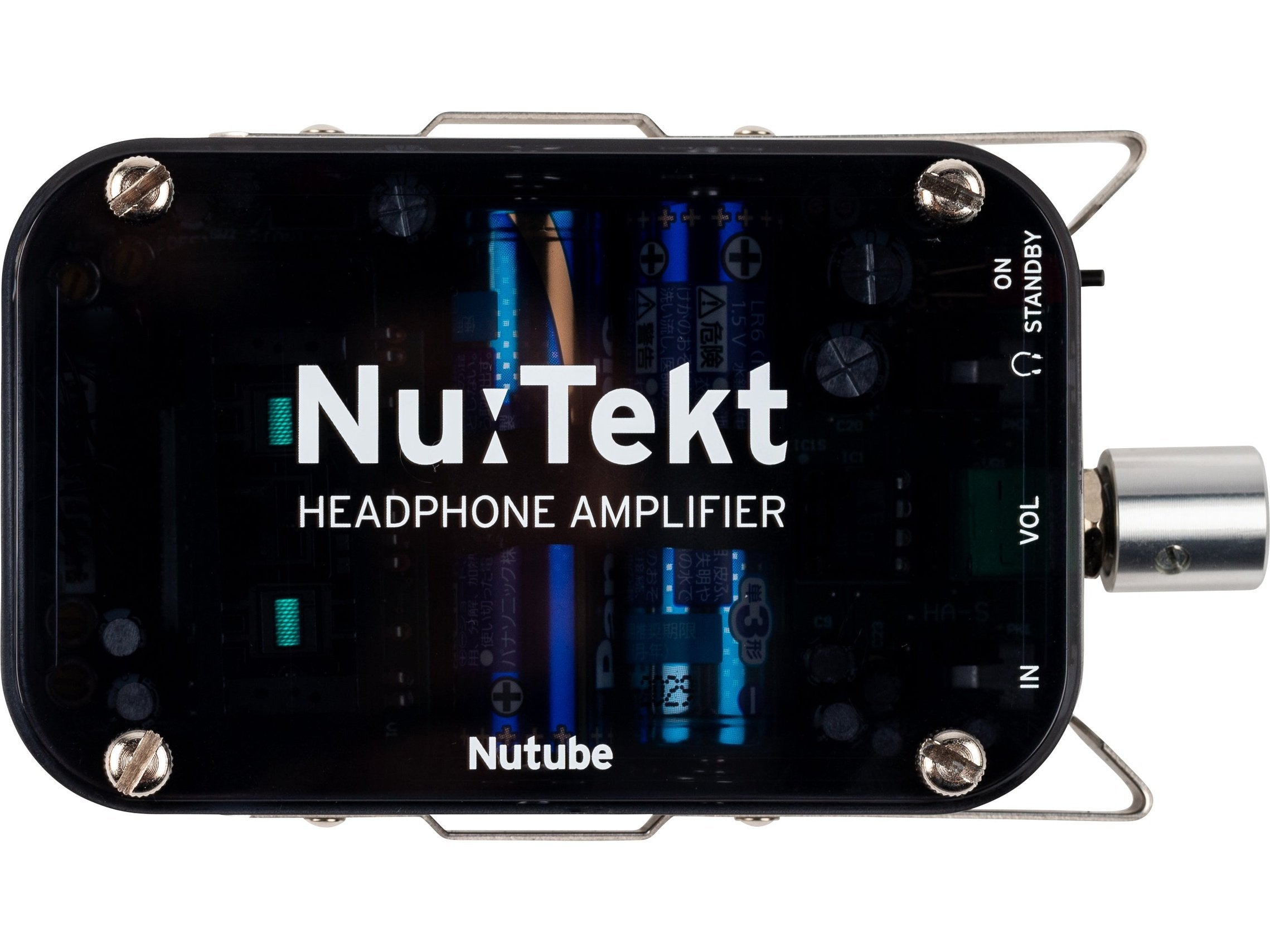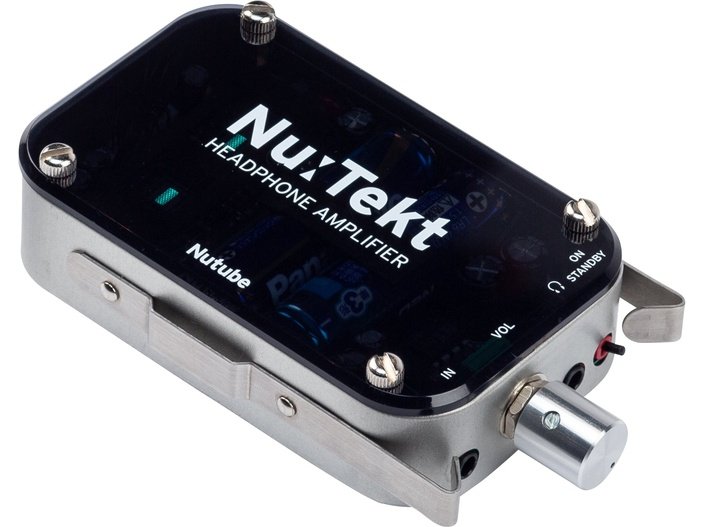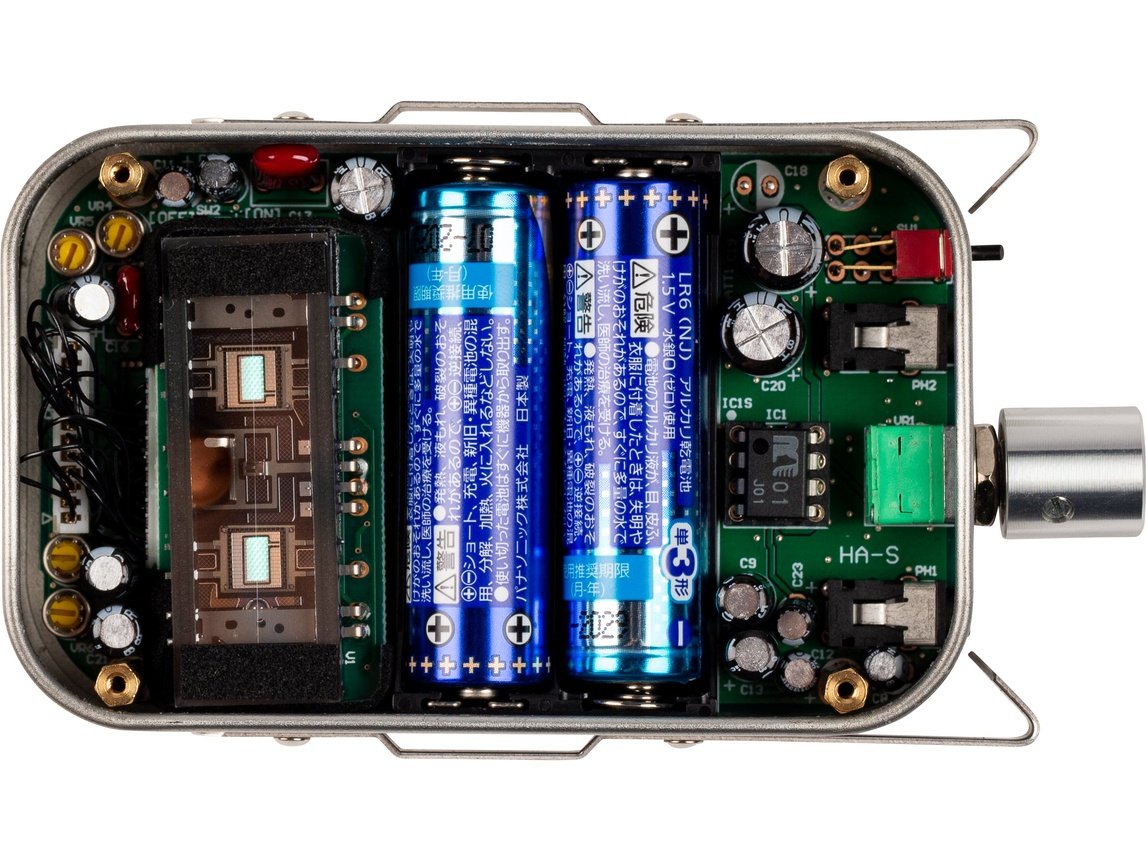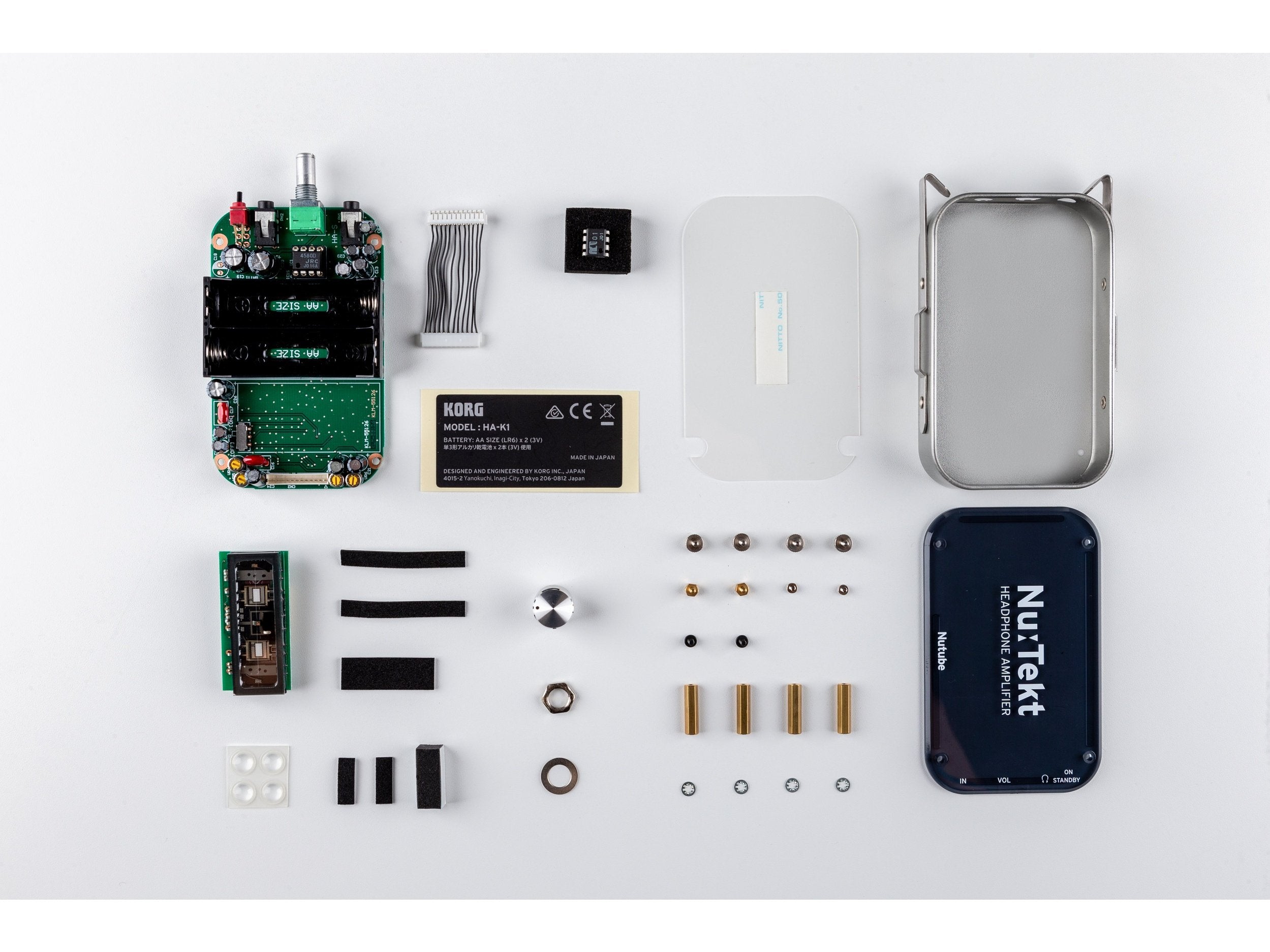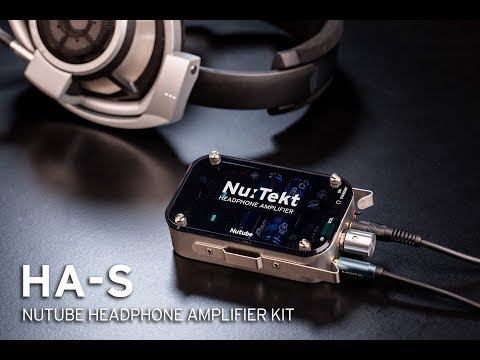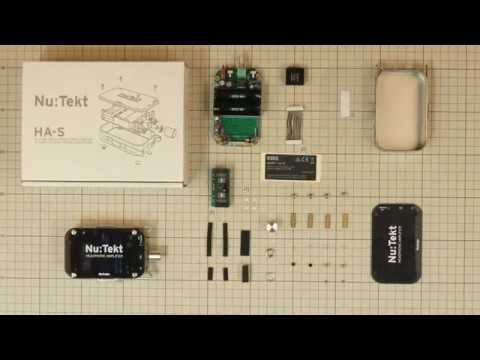 Nu:Tekt HA-S Nutube Headphone Amplifier Kit
The HA-S kit allows you to build your very own portable headphone amplifier. Without the need for any soldering the kit is fun, easy to build and the end result is a warm and analogue tone provided by the Nutube Valve.
Extend your warranty for free when buying direct from Korg UK.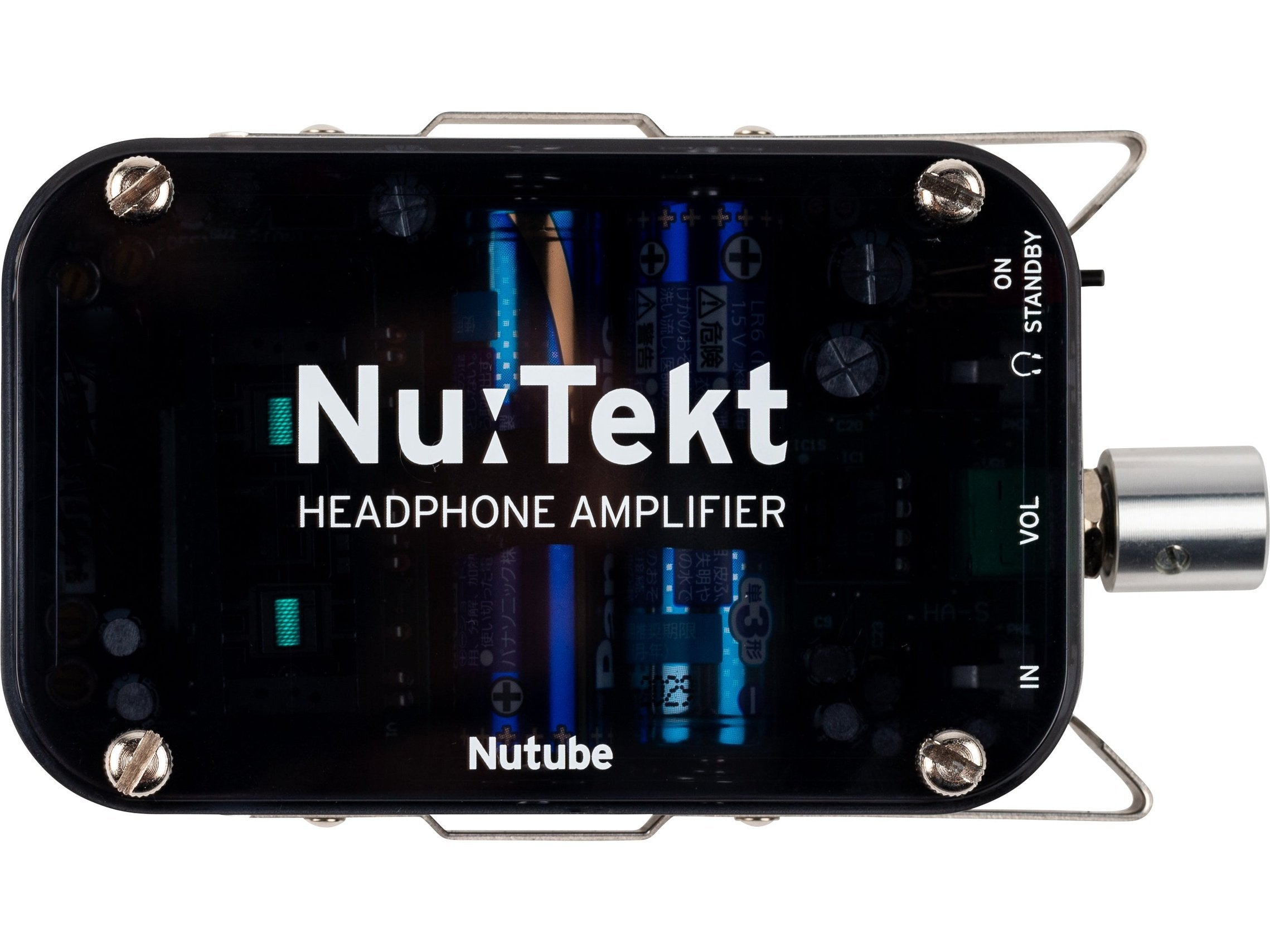 A Pristine, Compact Sound Amplifier You Build Yourself

The HA-S is a Nutube equipped DIY Headphone amp kit that will let you enjoy the highest quality audio anywhere. No soldering is required, so even if you are new to the world of DIY, you will be able to assemble the HA-S to add a warm, analogue tube-driven signal boost to any sound source in no time!
Build your own Headphone amplifier
This DIY HA-S kit allows you to build your very own Headphone amplifier in an easy and fun way, without any soldering needed. Not only that, it provides the authentic vacuum tube sound that audiophiles know and love.
Built-in Nutube
Nutube is a new and revolutionary fully analogue vacuum tube developed by Korg INC. and Noritake Itron Corporation. The same as a conventional vacuum tube, Nutube is constructed with an anode, grid and filament, and operates as a complete triode tube, effectively generating the response and same rich harmonic characteristics of conventional vacuum tubes in a more compact, stable and energy-efficient way.
The transparent case of the HA-S delivers a glimpse into this technology; allowing the glow of the tube to be visible at all times.
Energy efficiency

The filament of the Nutube is powered by a DC to DC converter, which consumes less electric current and thus allows for a longer battery life than other vacuum tube equipped amplifiers. The design is so efficient that the HA-S can drive the Nutube with a line voltage of 26 V using only two A4 batteries., for a rich and authentic vacuum tube sound.
Sound possibilities
The HA-S has a special NFB (Negative Feedback) switch, that allows you to choose from a high fidelity clean and pristine sound, or a warmer, more harmonically rich sound as expected from a vacuum tube.
When the NFB switch is OFF, the harmonics present in the Nutube (triode tube) will be amplified to create a sound rich in harmonics, warmth and textures. When the NFB switch is ON, the distortion ratio and frequency characteristics will be modified, creating a really detailed and clean sound.
For further sound modification, we have included two OP amp options for the output: the premium audio oriented "MUSES01" and the industry-standard "NJM4580", both from JRC. These can be easily replaced so even the most purist audiophiles will be able to customise and adapt the sound of their HA-S to their heart's content.
For advanced users who want to customise their amplifier, even more, the circuit diagrams are readily available, making it really easy to change discrete components and make your own and unique headphone amp matching your desired tone and performance -, the possibilities are endless!


Vacuum Tube:

 

Nutube 6P1

Connections:

INPUT/OUTPUT stereo minijack

Controls:

volume, internal NFB (Negative Feedback) switch

Output impedance:

10Ω、recommended load:15Ω or more

Power:

2 alkaline AA batteries

Autonomy:

approx. 9 hours

Dimensions (W x D x H):

111 × 65 × 29mm

Weight:

110g(without batteries)

Included items:

manual
All new products are sold with a 2-year manufacturer warranty which is upgraded to 3 years when bought direct from Korg UK.

Certified Refurbished products also come with a one year warranty. 
We offer a 30-day returns period on all products purchased directly from Korg UK.