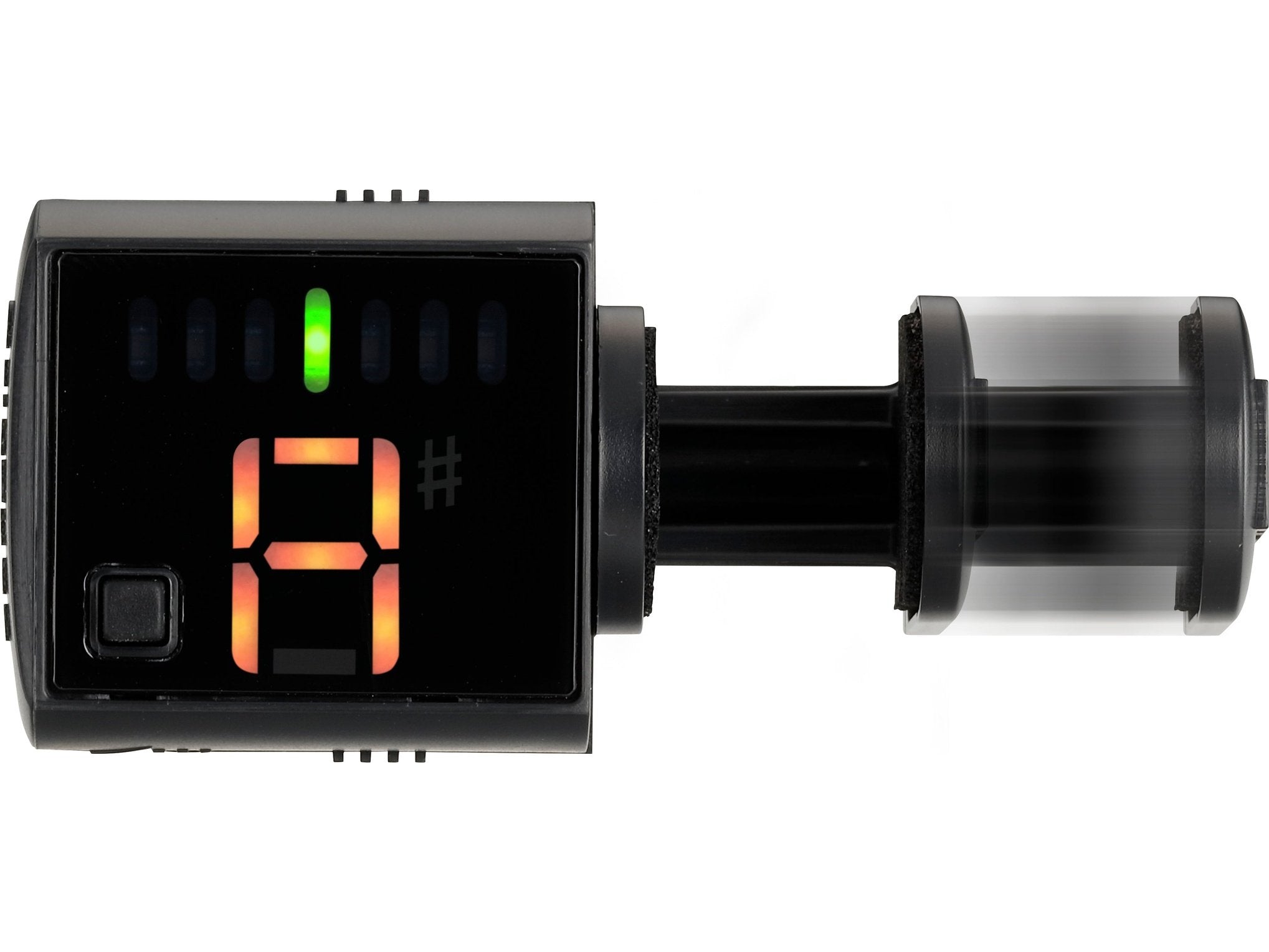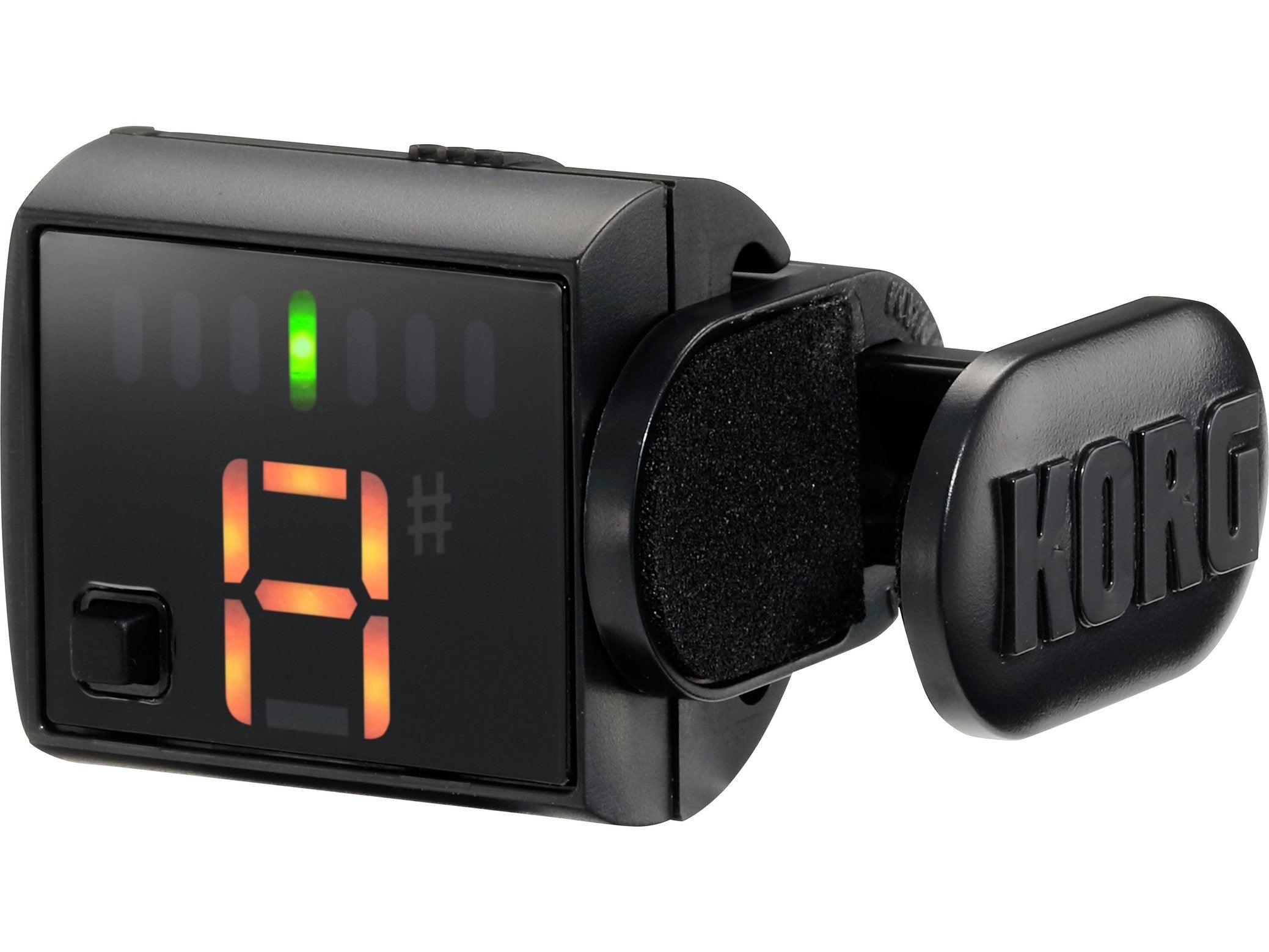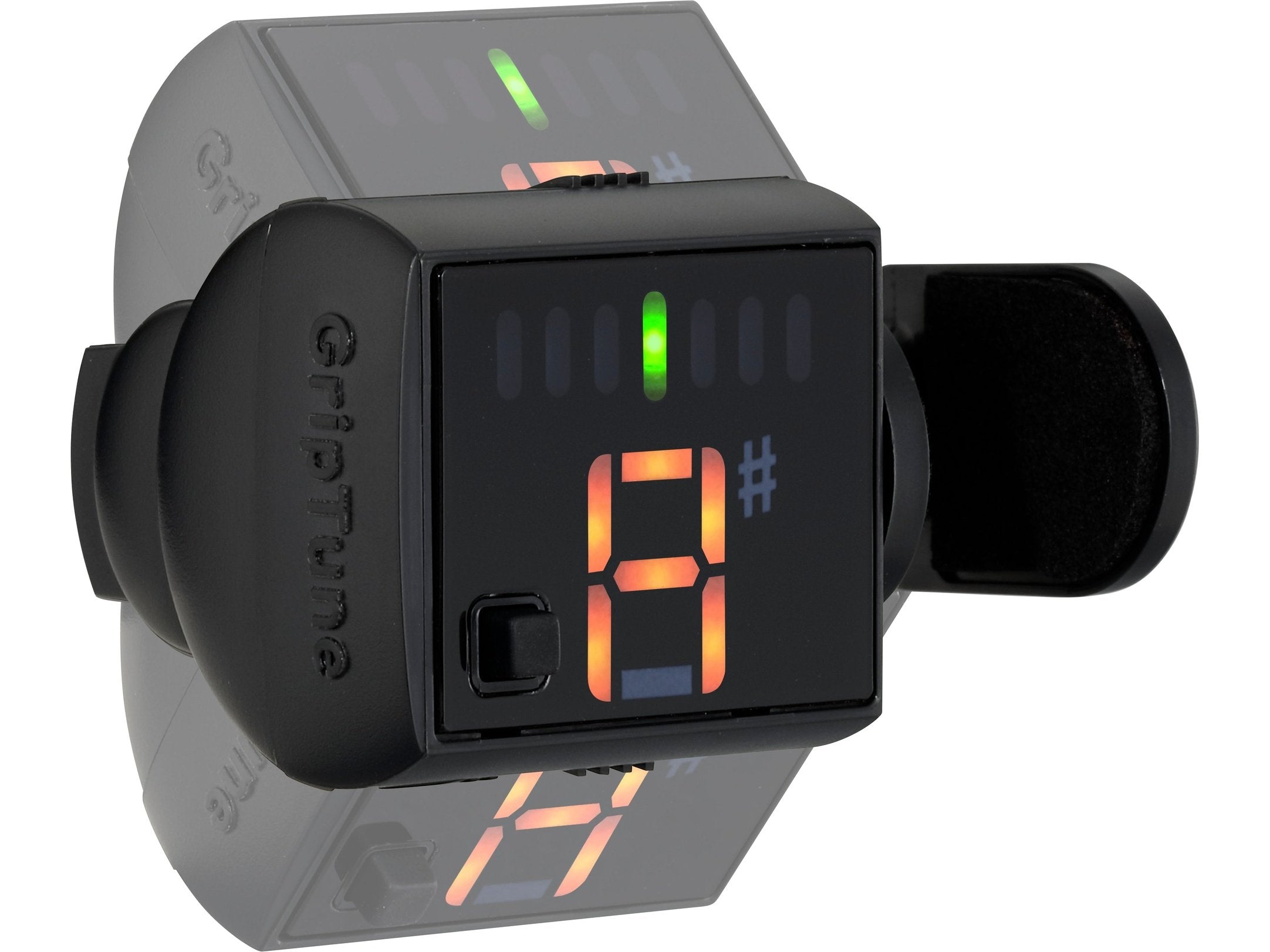 GripTune Clip-On Guitar Tuner
GripTune is a discreet, ultra-lightweight clip-on tuner designed to fit on a range of guitars thanks to its adjustable clamp which also allows for various angles, allowing maximum visibility from a playing position.
Extend your warranty for free when buying direct from Korg UK.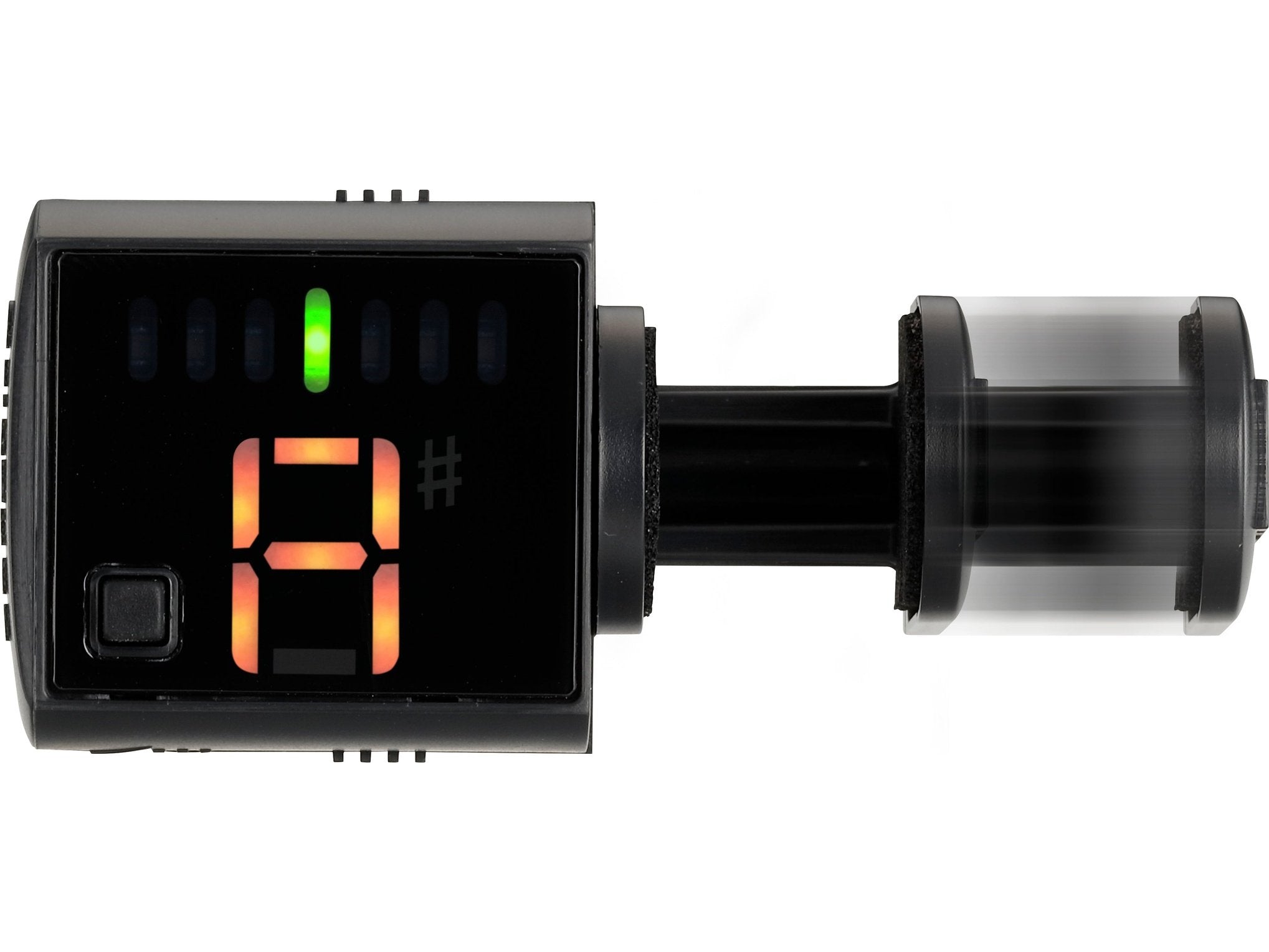 Easy to attach!
Accurate and discrete tuning for any guitar.
GripTune, the ultra-compact clamp-type tuner.
Korg, tuning innovator and creator of numerous clip-on tuners, introduces the GripTune, a new, clamp-type tuner. With a weight of just 13 grams (0.46 oz) and an ultra-compact size, it can be unobtrusively attached to the headstock of your guitar for casual yet precise tuning.
Clamp can be attached
The clip that attaches the tuner to the headstock of your guitar uses a clamp mechanism that can easily be attached. This allows you to tune in a natural way without obstructing your performance. Since the clip can be opened to a range of 14–22 mm (0.55"–0.87"), it can be attached to a wide variety of instruments ranging from electric guitars to classical guitars.
Ultra-compact and ultra-lightweight, weighing just 13 grams (0.46 oz)
Among the many Korg tuners, the GripTune is the lightest and smallest; it fits easily into the pocket of your guitar case for easy portability. You can leave it attached to the headstock of your guitar, and tune in a natural position.
An easily visible display screen makes tuning easy
Despite its small size, the screen provides a large note name display for easy tuning even on a dimly lit stage. You can also adjust the angle of the display section, and use the Reverse function to invert the vertical orientation of the meter; this means that you can attach the tuner to either the front or back of the headstock and tune with ease. The GripTune allows for accurate and discrete tuning in any situation.

Video
Scale

12-note equal temperament (A4=440Hz)

Range (sine wave)

A0 (27.50 Hz) – C8 (4,186 Hz)

Precision

+/-1 cent

Battery Life

Approximately 17 hours (tuner continuously operating, A4 input)

Dimensions (W x D x H)

43 x 29 x 24 mm / 1.69" x 1.14" x 0.94"

Weight

13 g / 0.46 oz. (including battery)

Included Items

CR2032 lithium battery (3V) x 1 (for verifying operation)

* All product, company, and standard names are trademarks or registered trademarks of their respective holders.
* Appearance and specifications of products are subject to change without notice.
All new products are sold with a 2-year manufacturer warranty which is upgraded to 3 years when bought direct from Korg UK.

Certified Refurbished products also come with a one year warranty. 
We offer a 30-day returns period on all products purchased directly from Korg UK.