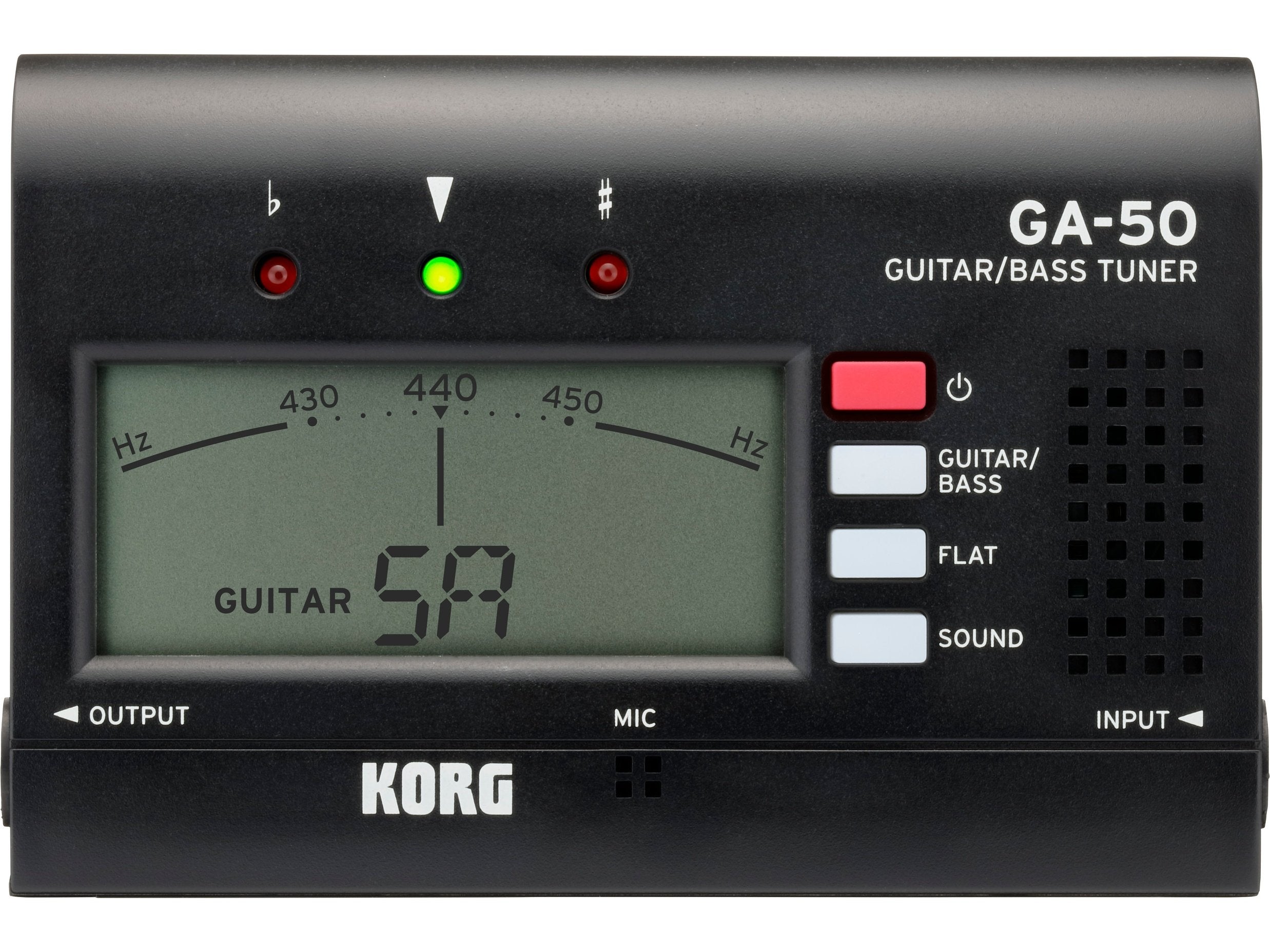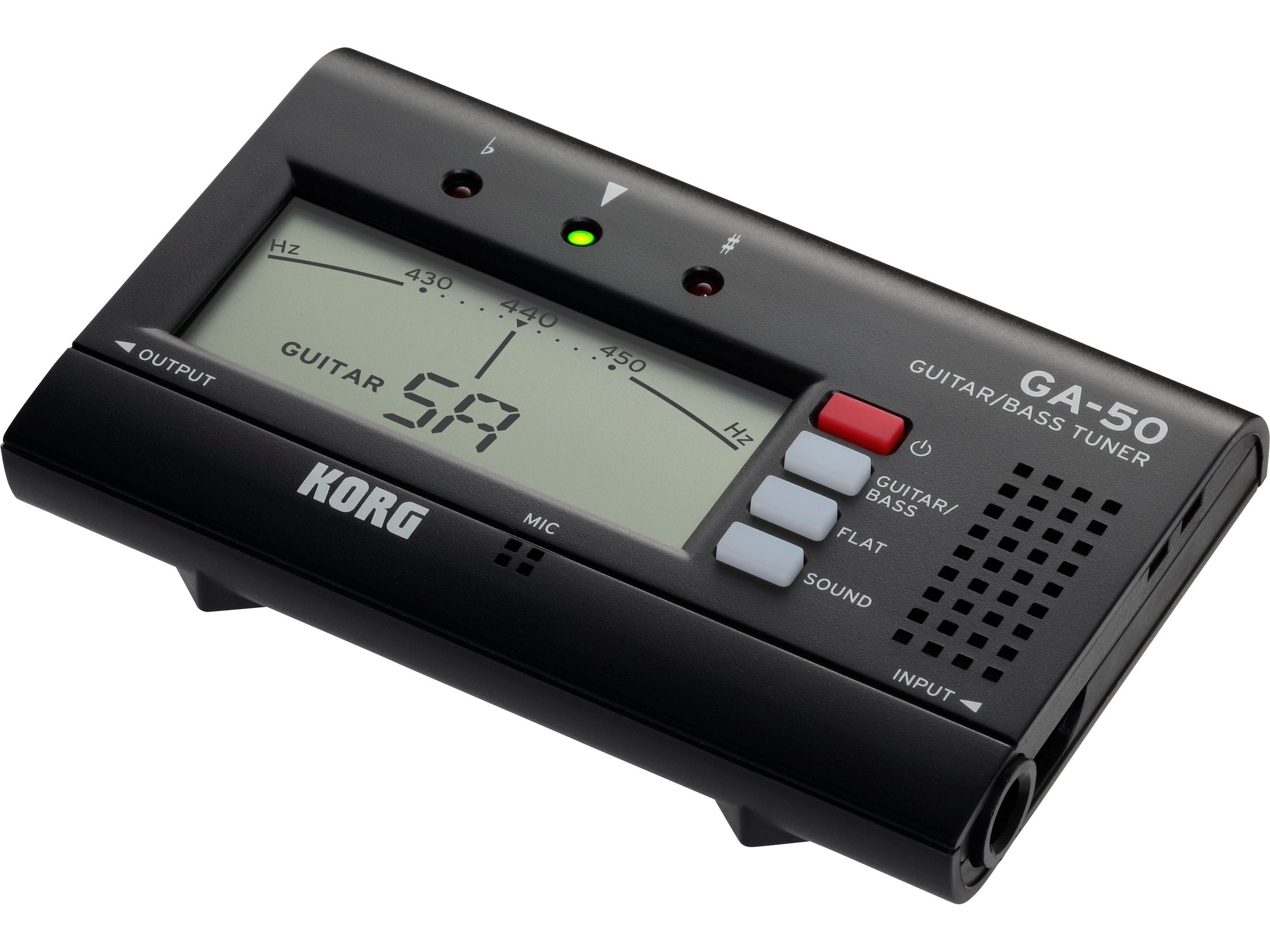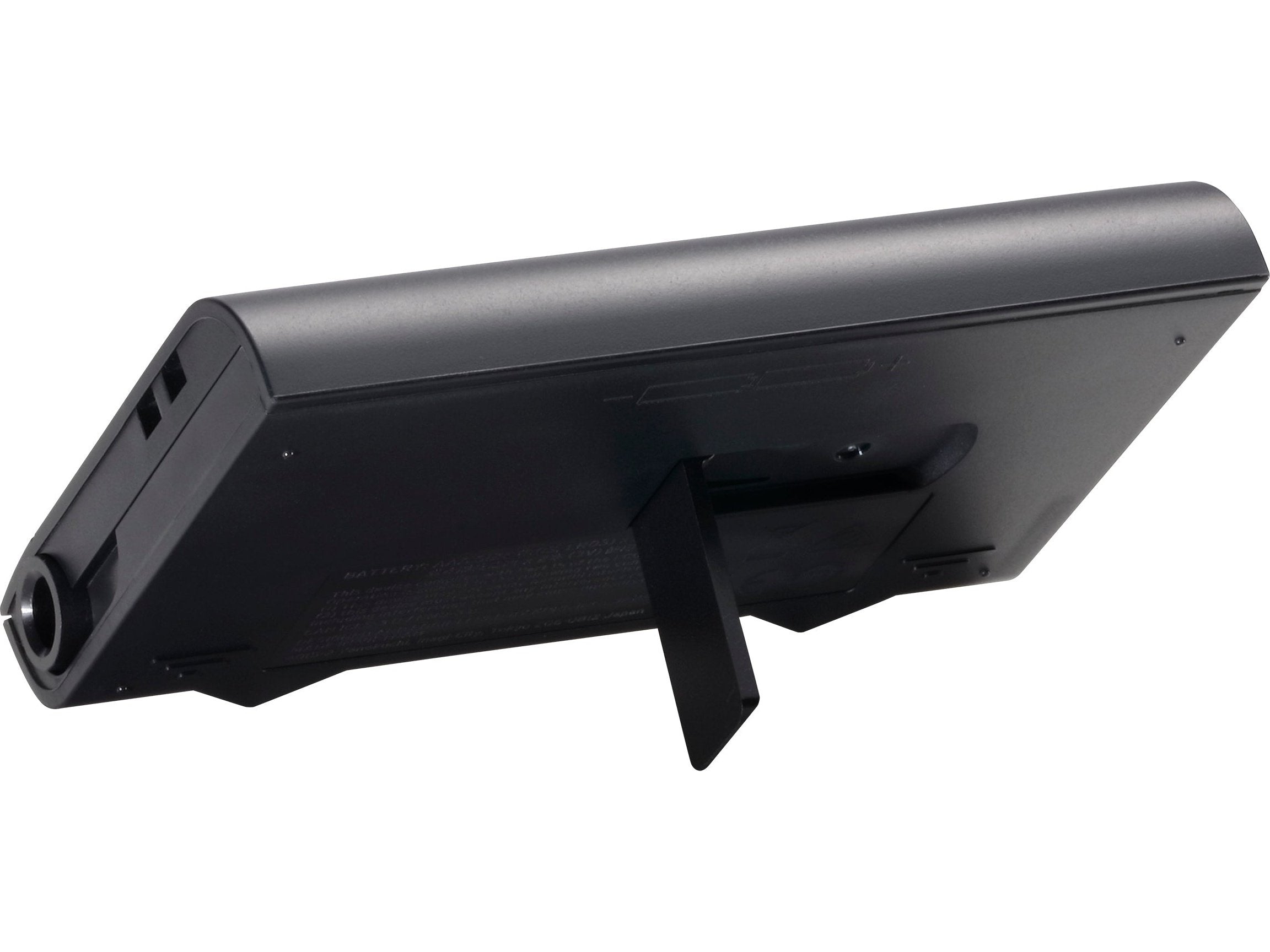 GA-50 Guitar/Bass Tuner
GA-50 offers high precision tuning for both standard and extended range guitars and basses in a lightweight and portable format. Tuning can be achieved via the on-board microphone or plug your guitar directly via the input socket and carry onto your usual signal path via the output.
Extend your warranty for free when buying direct from Korg UK.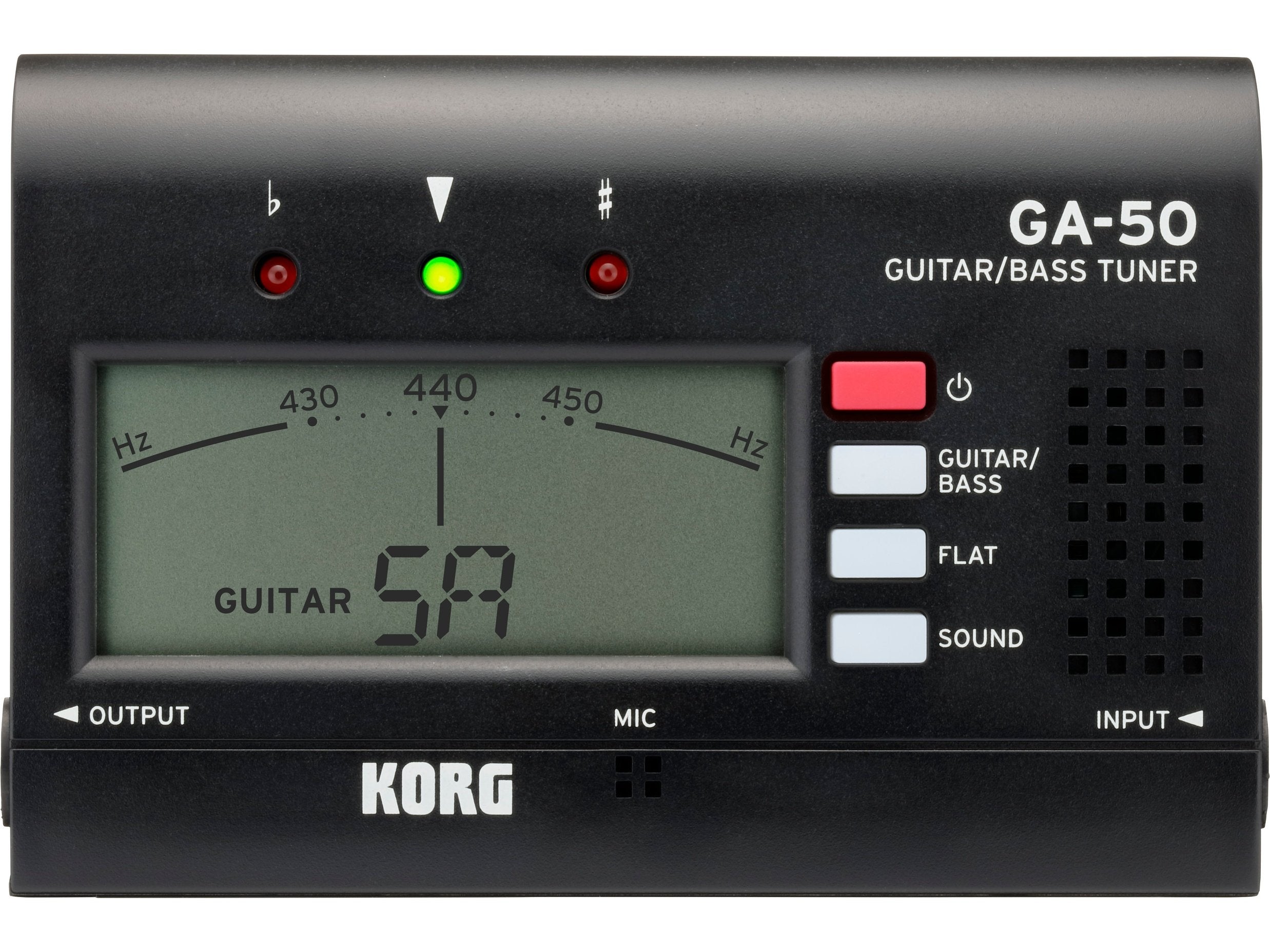 A sleek, simple tuner that's packed with features.
The GA-50, a dedicated guitar/bass tuner that's the ideal unit for all-around use.
The GA-50 is the standard tuner that Korg recommends for every guitar or bass player. The new display features a larger note name indicator, making it easier to read than ever before. The GA-50 packs maximum functionality into a slim and compact body, providing high-precision tuning in any situation.
An even more readable display, with a larger note name indication.
The LCD of the GA-50 places the string number and note name in the centre of the display. This indication is now larger than before, for even better visibility. The needle-type meter shows the pitch quickly and accurately. Operation is simple and smooth, and easily understandable even for the beginner.
Guitar and bass modes provided, with support for 7-string guitars and 5 or 6-string basses.
You can select either guitar or bass mode. In each mode, the string number is shown beside the note name, letting you tune correctly and confidently. Guitar mode also supports 7-string guitars, and bass mode accommodates Low-B and High-C strings as well. Dropped tunings are also supported, allowing detection in the range from one semitone lower to a maximum of five semitones lower.
Sound out mode assists when you replace strings.
With a reference tone sounded by the built-in speaker, sound out mode provides not only a visual but also an audible pitch reference. This is especially convenient when you're replacing the strings, since you can start by tuning roughly while you listen to the reference tone, and then make fine adjustments in meter mode.
Output jack lets you tune even during a performance.
The GA-50 is equipped with an output jack. Connect your guitar to the input jack, and connect your amp etc. to the output jack so that you can check your tuning even during a performance.
Dramatic increase in battery life.
The GA-50 allows approximately 135 hours of continuous use (when using zinc-carbon batteries). You can use it with confidence even during long hours of practice. When the remaining battery capacity runs low, the display shows an indicator, letting you know that it's time to replace the batteries.
Reduced stress when using the unit on a music stand.
A new mechanism reduces the possibility that the unit will overturn, making it less likely that the tuner will slide off and fall when placed on a music stand. You'll be able to concentrate on your playing without fearing that the tuner might fall during the performance.
Memory backup function and auto power-off function provided.
The memory backup function remembers the calibration and sound out mode settings even when the power is turned off. (Settings are initialised when you replace the batteries.) The auto power off function automatically turns off the power when 20 minutes have passed without sound being input.
Stylish body design with excellent functionality.
The folding stand allows the tuner unit to be more stable on its own. The sliding battery cover is designed as a single piece with the unit itself, so there's no worry that the cover might be lost when replacing the batteries.
Scale

12 note equal temperament

Detection Range

Guitar: 7B, 6E, 5A, 4D, 3G, 2B, 1E
Bass: Low B, 4E, 3A, 2D, 1G, High C

Tuning Modes

Meter mode, Sound Out mode

Flat Tuning

1-5 semitones (semitone steps)

Detection Accuracy

+/- 1 cent

Sound Accuracy

+/- 1.5 cent

Connectors

INPUT jack (1/4" monaural phone jack), OUTPUT jack (1/4" monaural phone jack)

Internal Speaker

Dynamic Speaker (φ21mm)

Power Supply

AAA battery (3.0 V) x 2

Battery Life

Approximately 135 hours (zinc-carbon batteries, Meter mode, A4 continuous input)

Dimensions (W x D x H)

100 mm x 67 mm x 17 mm / 3.94" x 2.64" x 0.67"

Weight

81 g / 2.86 oz. (including batteries)

Included Items

Two AAA batteries for verifying operation

Accessories (Sold separately)

CM-200 Contact Microphone


* All products names and specification names are trademarks or registered trademarks of their respective owners.
* Appearance and specifications of products are subject to change without notice.
All new products are sold with a 2-year manufacturer warranty which is upgraded to 3 years when bought direct from Korg UK.

Certified Refurbished products also come with a one year warranty. 
We offer a 30-day returns period on all products purchased directly from Korg UK.