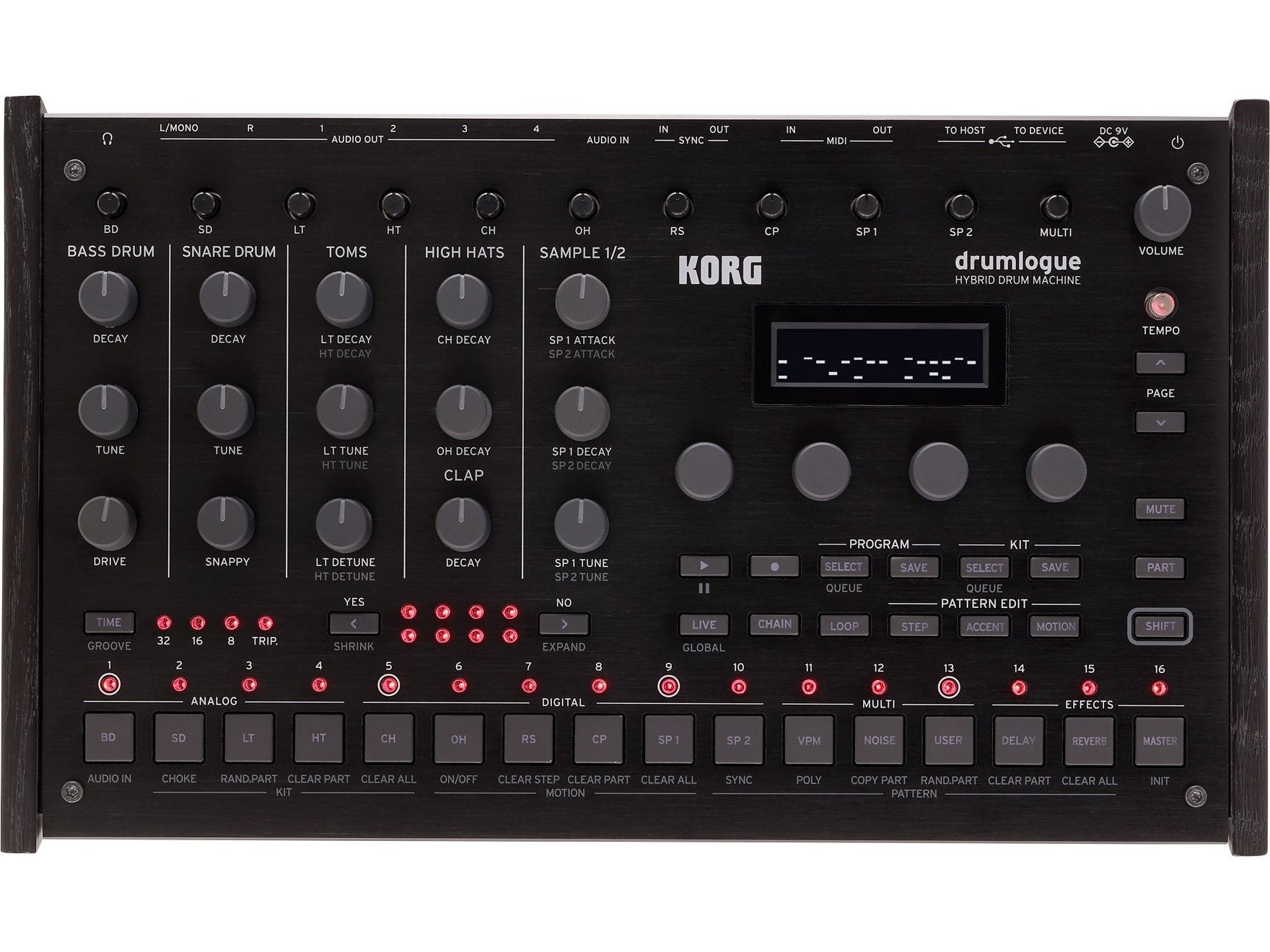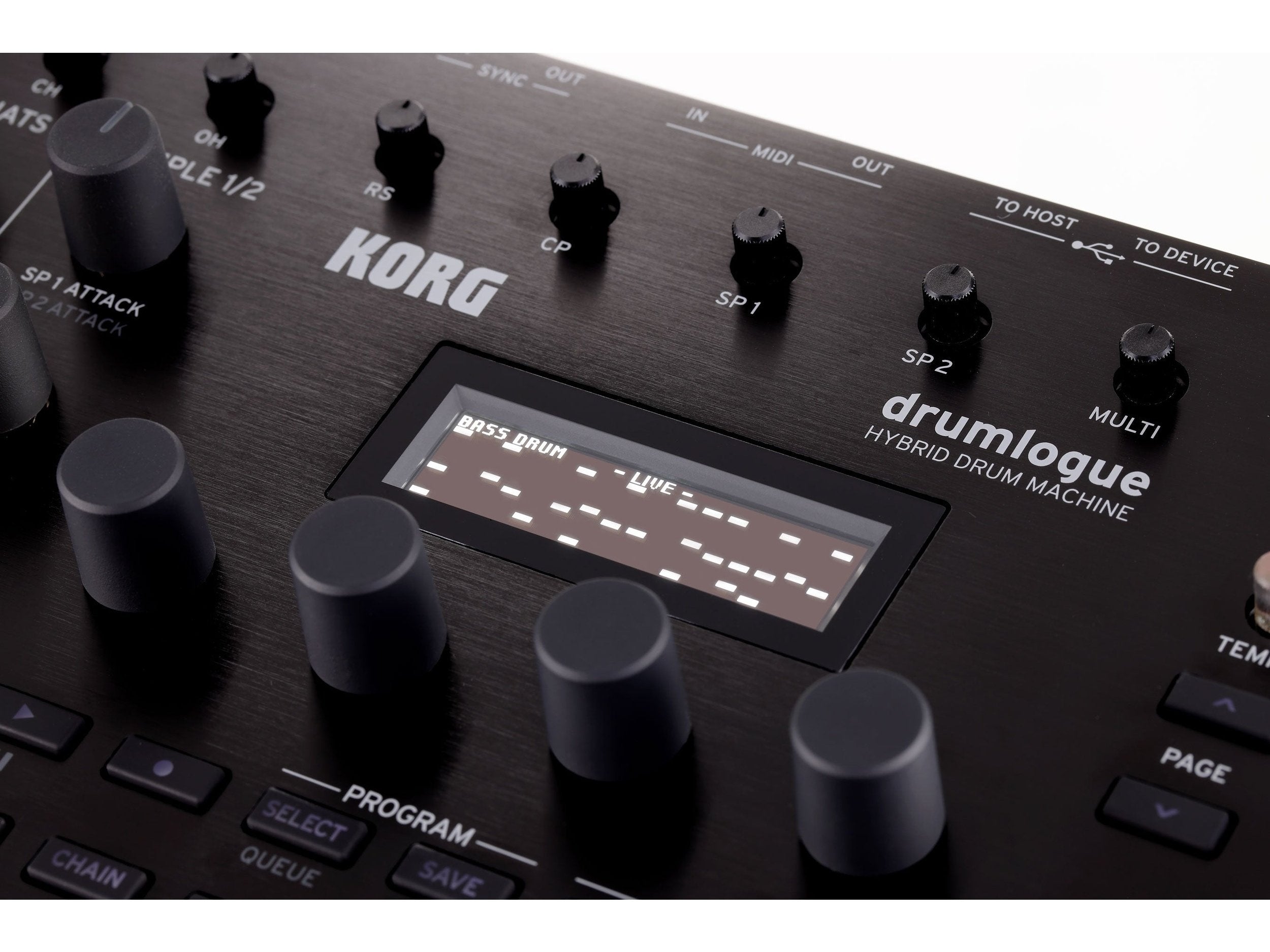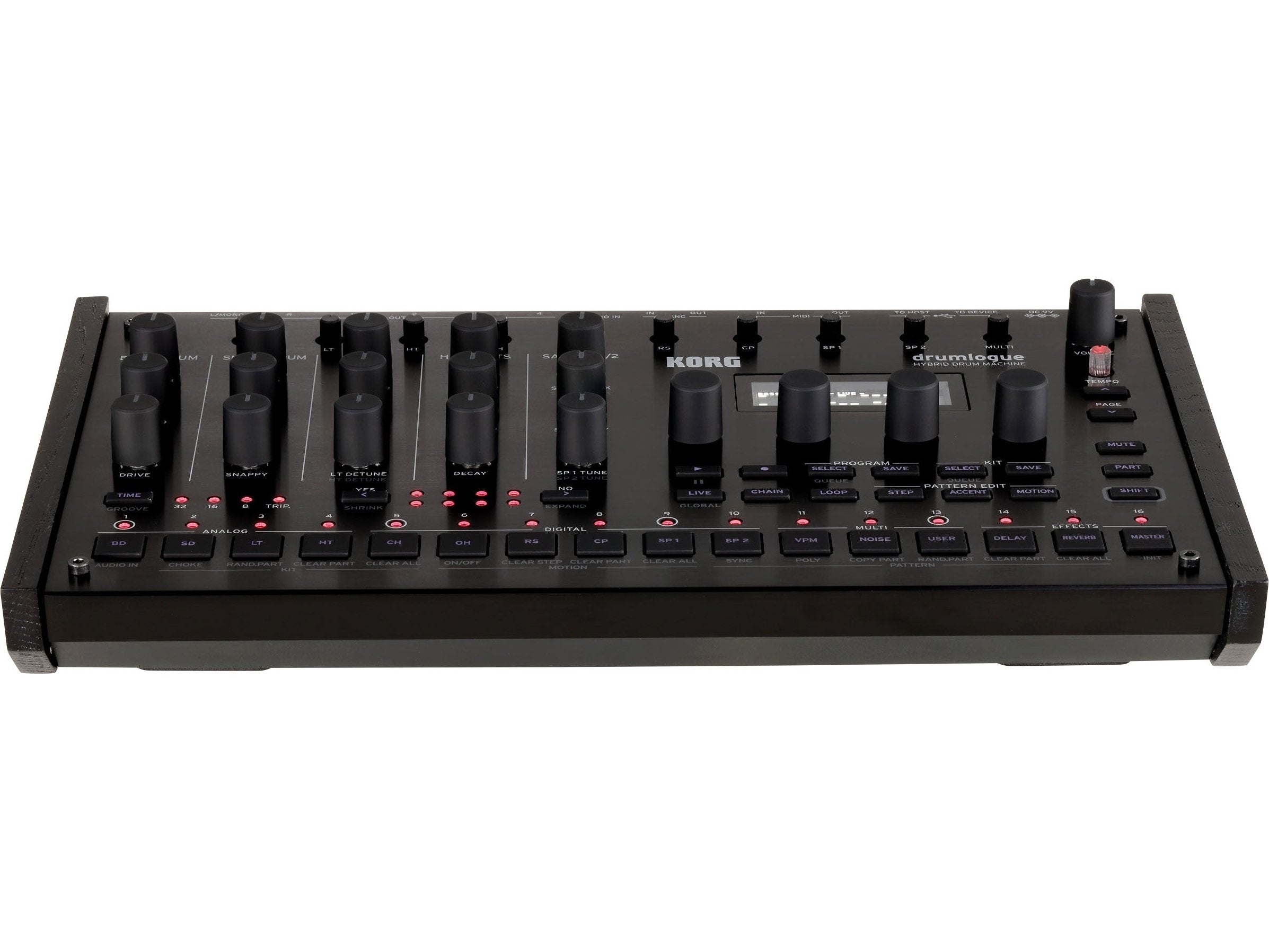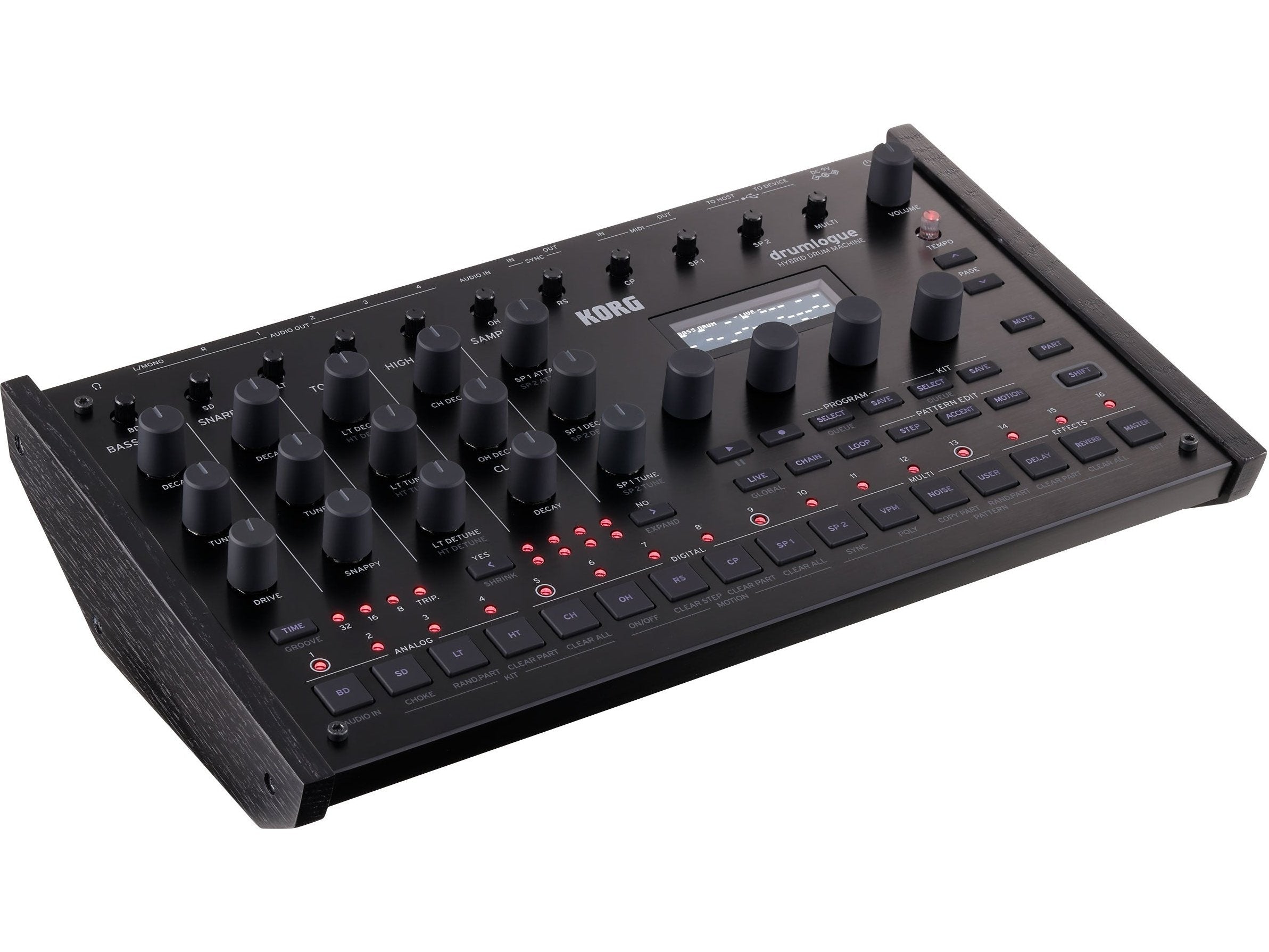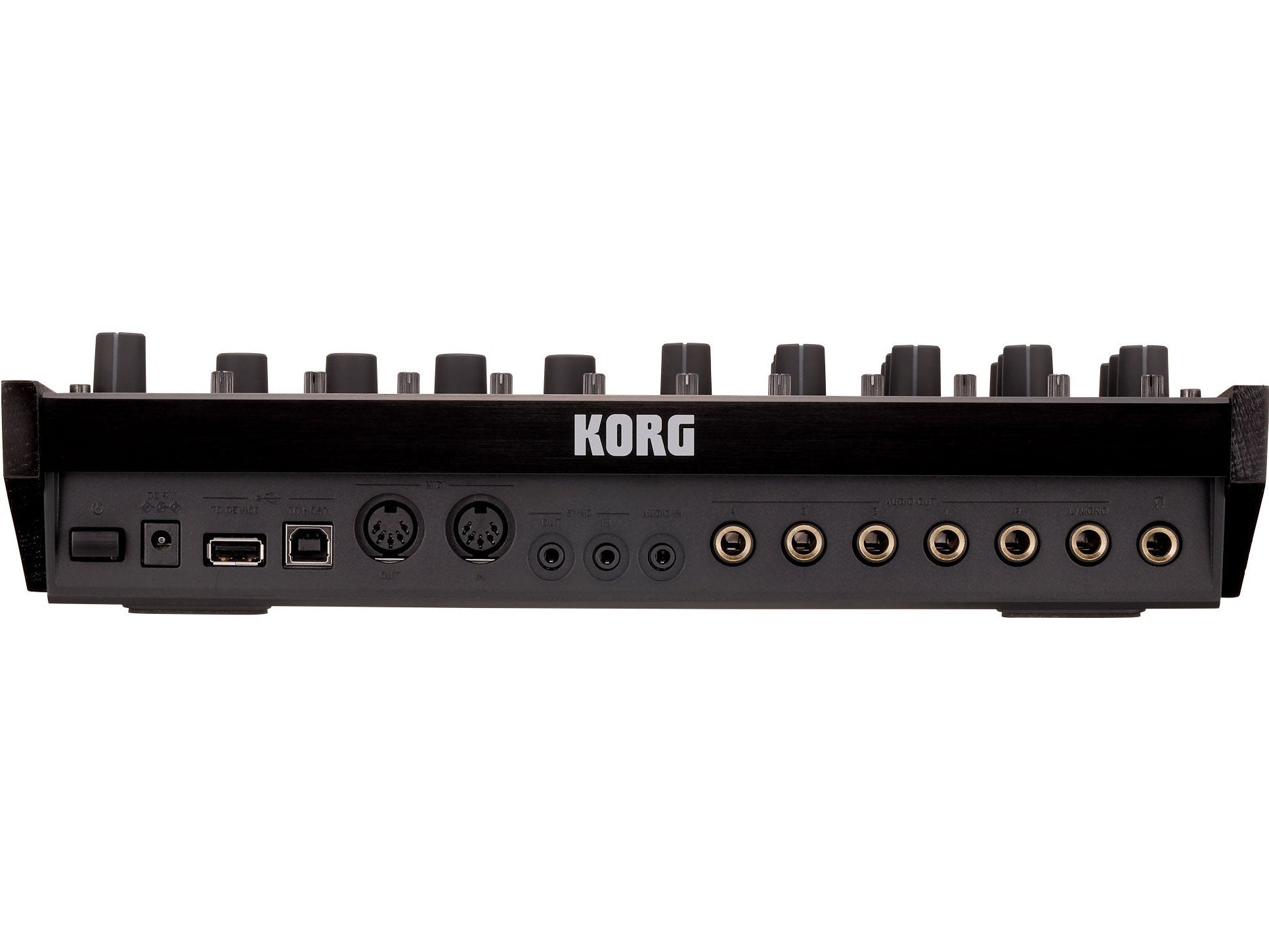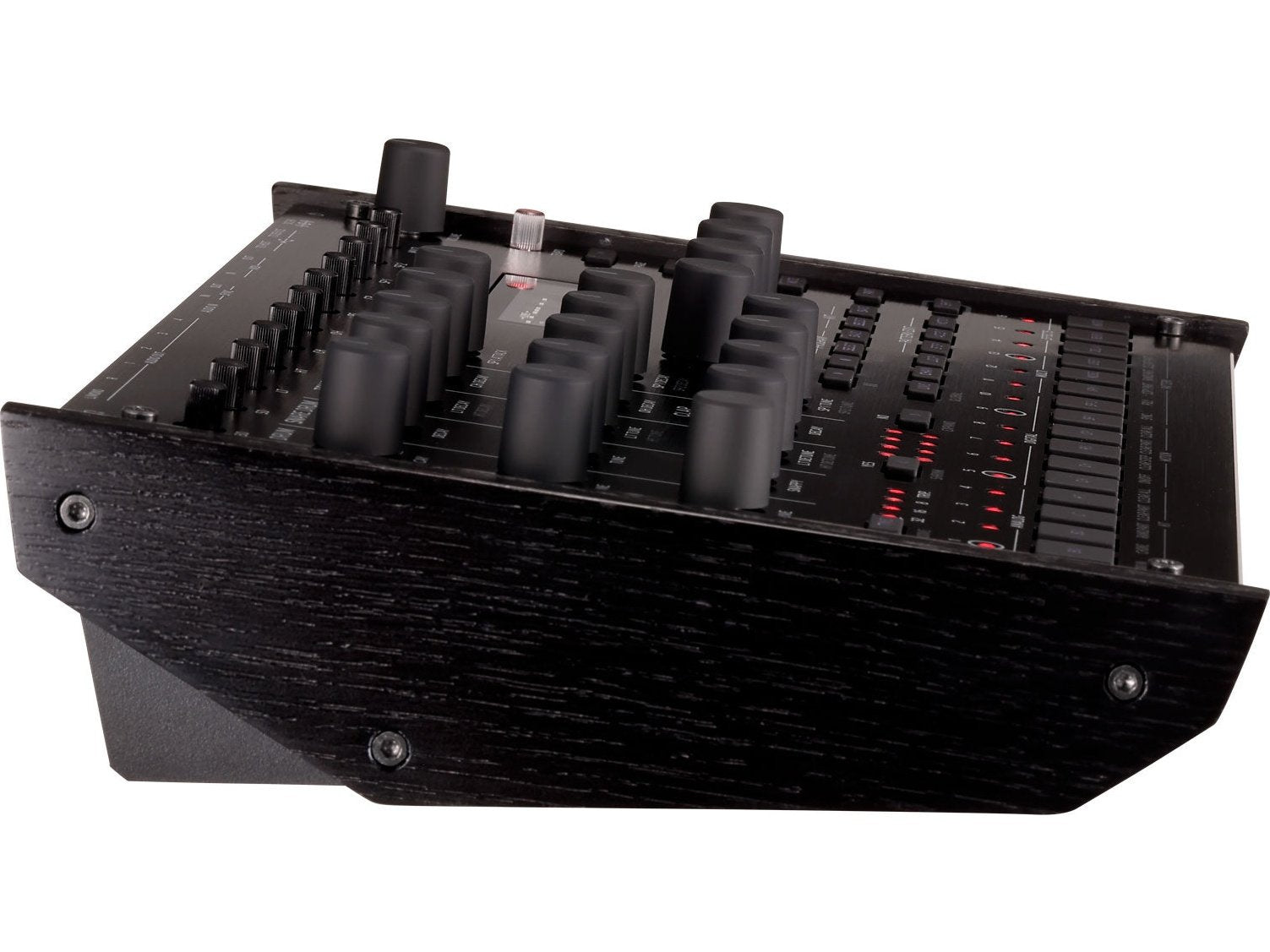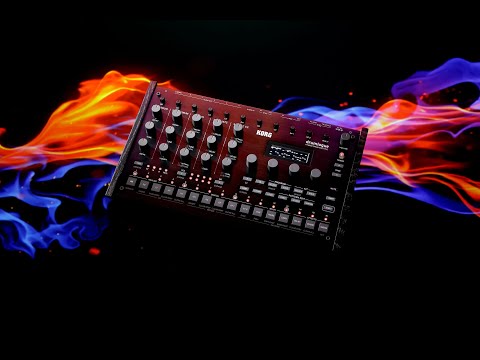 Drumlogue
Drumlogue marks a paradigm shift for drum machines. It combines the rich and raw power of analogue, the flexibility and convenience of digital, and the deep customisation of a unique SDK. A heavy-duty dynamic sequencer, powerful effects, and intuitive controls make Drumlogue a must-have in any setup.
Extend your warranty for free when buying direct from Korg UK.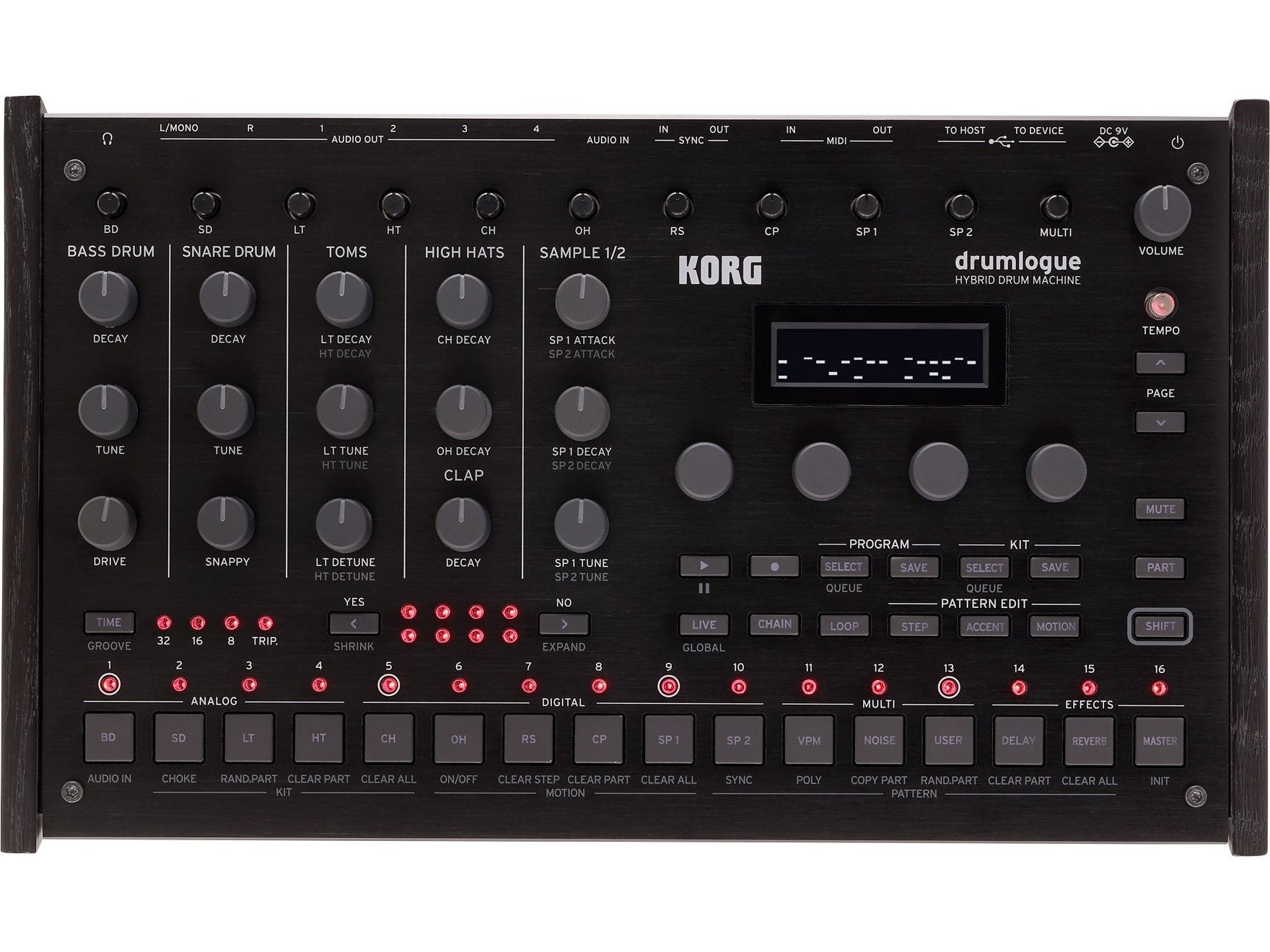 Drumlogue
Sale price

£385.00
Regular price

£429.00
(/)
The power of analogue
Drumlogue features completely new analogue circuitry from legendary Korg engineer: Junichi Ikeuchi (ARP 2600 M, MS-20 Mini, ARP Odyssey). The depth and richness of its sound is on a whole new level. New analogue circuits for bass drum, snare drum, low tom and high tom provide a solid foundation, and elevate tracks with harmonic richness and a thick low end.
The versatility of digital
Drumlogue has 7 digital parts: 6 sample-based and 1 Multi Engine based. The sample-based parts can play a wide selection of pre-loaded PCM samples alongside imported user samples. These can be easily loaded into Drumlogue by connecting to a computer via USB and simply dragging and dropping into its main memory.
Endless creative potential
The wildly popular Multi Engine from Minilogue XD is made even more powerful: in addition to Variable Phase Modulation (VPM) and Noise generator engines, the Multi Engine in Drumlogue features a new user slot able to play fully-fledged synth voices - providing vast sonic possibilities never before heard on a drum machine.

Connectivity
With a wide range of I/O, Drumlogue can be integrated seamlessly with your rig. A USB-A port supports connectivity with USB MIDI class-compliant devices, meaning volumes can be controlled with the faders on a nanoKONTROL 2, or sounds triggered by the pads on a nanoPAD 2.
Four individual outputs are available, in addition to headphone and main L/R. Any part can be assigned to any output, allowing for expanded routing versatility with external processing and multi-track integration.
It almost goes without saying that Drumlogue easily syncs with other gear via the MIDI in/out, sync in/out, or via USB MIDI.

Ease of use
Drumlogue is incredibly easy to use – having been designed with simplicity and accessibility in mind. The most important parameters for the main drum parts have dedicated knobs on the front panel for on-the-fly adjustments, as well as dedicated volume pots for each part to speed up the mixing process.
A wide and clear OLED screen coupled with a simple UI and 4 dedicated encoder knobs makes the navigation process fast and smooth.

Design
Unlike other drum machines, Drumlogue's main panel is slanted. This offers superior ergonomics and visibility, while a brushed aluminium body and wooden side panels add to the premium look and feel.

Sequencing powerhouse
At the heart of Drumlogue is a flexible, easy-to-use, and extremely powerful 64-step sequencer. This makes it easy to create complex patterns and polyrhythms that elevates the music creation process. Innovative features are available including per-step probability, per-step alternate trigger patterns, per-step micro offsets, per-track groove patterns and much more. With the clear OLED display, it's also easy to follow and edit your sequences visually.
Chain mode makes creating long and interesting patterns simple. In loop mode you can switch between several variations to play sequences in new and interesting ways. The Motion and Accent recording functions are fast and intuitive, and if you want to try new things on your track, the randomisation function is there to help you.
Effects
Drumlogue has high-quality effects across three categories that can be used simultaneously: delay, reverb and master effects. The send amounts for delay and reverb effects are set independently, with multiple return points also available. Master effects add that final polish to the sound and can be bypassed on a per-part basis, meaning it's possible to send the effect to specific audio parts. A sidechain bus is also available to the master effects section.
Custom synths
Synth voices in Drumlogue are so much more than static waveforms. Custom synths can be built to not only generate sound, but can also draw on built-in filters, LFOs, MIDI controlled polyphony and other parameters.
Exclusive "Nano" plugin
Korg has collaborated with popular plugin developer "Sinevibes" to create a brand new synth plugin for Drumlogue: Nano. This exclusive plugin explores the power behind the newly expanded Multi Engine and gives an incredible first taste of the platform.
"Nano" is a full-fledged virtual analogue synth with a broad array of features and customisable parameters. The synth engine has dual oscillators with optional ring modulation, a 4-pole state-variable filter with soft clipping distortion, built-in EG and built-in multi-waveform LFO.
Polyphony
11 Voices (User synths may be played polyphonically via MIDI, the actual voice count depends on the synth's implementation)

Sound engine
4 x Analogue
6 x PCM / user samples
1 x Multi Engine

Programs
128

Drum kits
128

Effects
Reverb, delay, master

Inputs and outputs
Headphones
Output (L/Mono, R, Audio, Out 1-4)
Sync in/out Audio in, audio out, USB-A (to device) for mini controllers
USB-B (to host)

Power supply
AC adapter (DC 9V), included

Dimensions
317 x 189 x 73mm

Weight
1.4kg
All new products are sold with a 2-year manufacturer warranty which is upgraded to 3 years when bought direct from Korg UK.

Certified Refurbished products also come with a one year warranty. 
We offer a 30-day returns period on all products purchased directly from Korg UK.