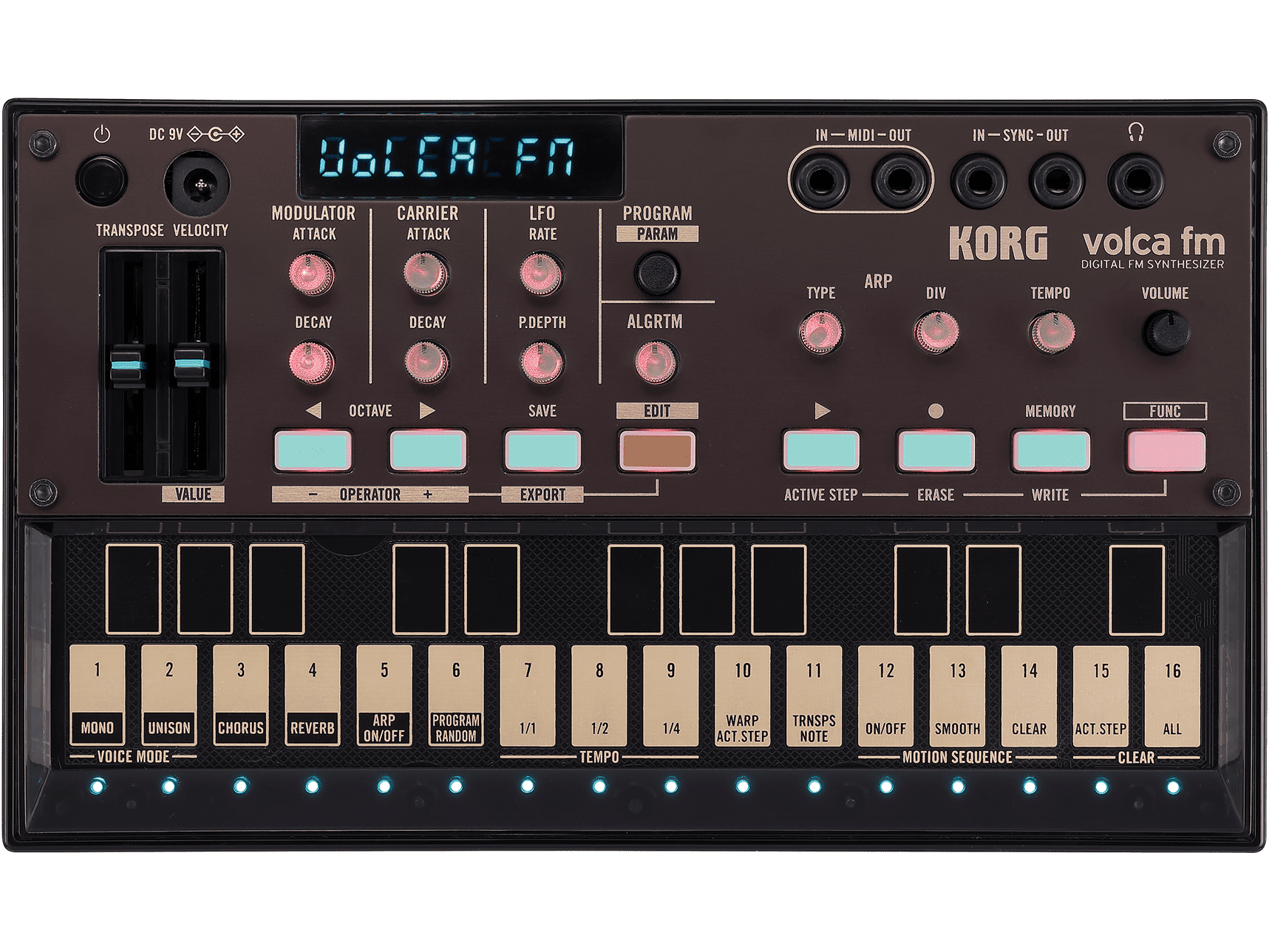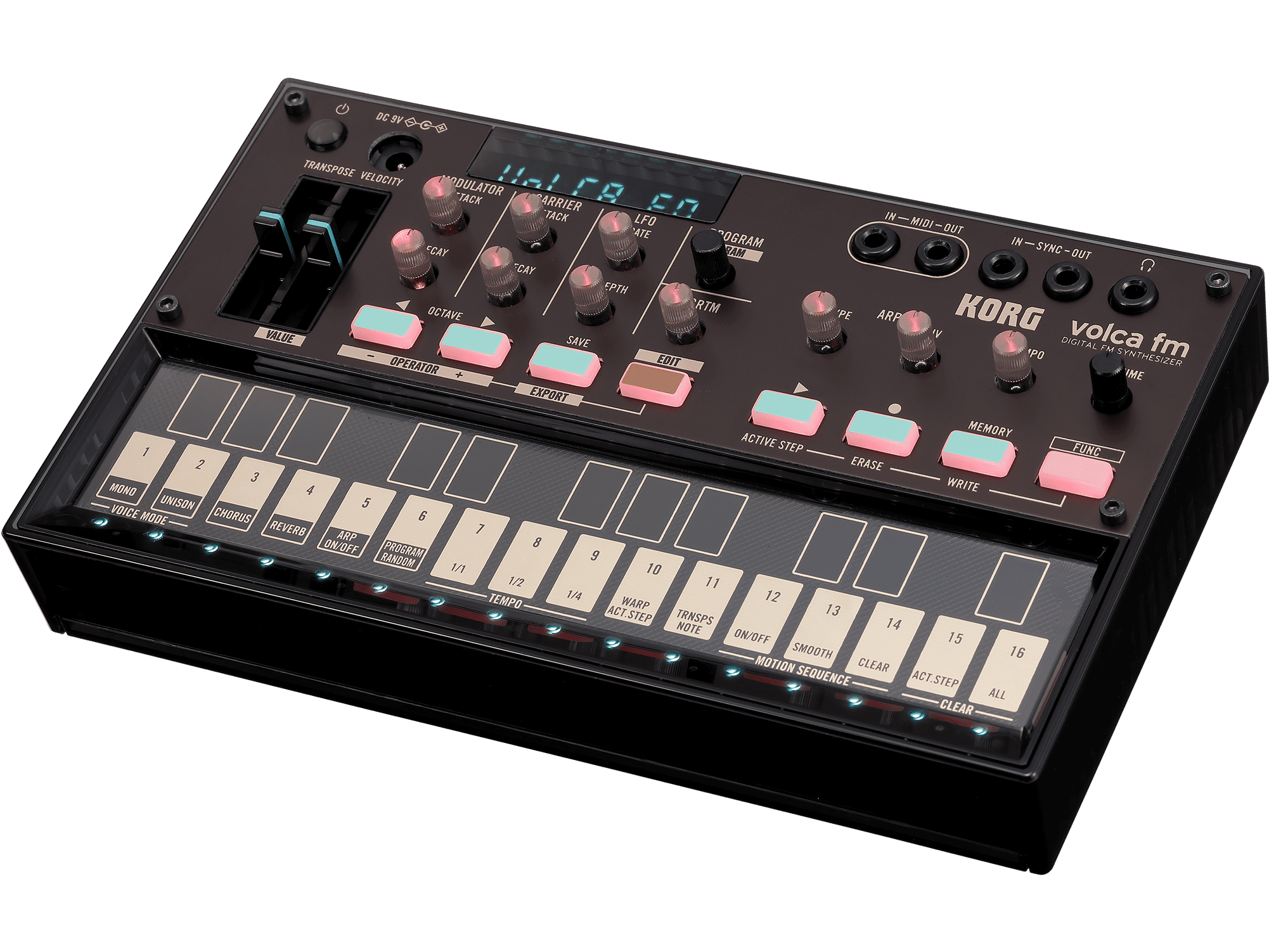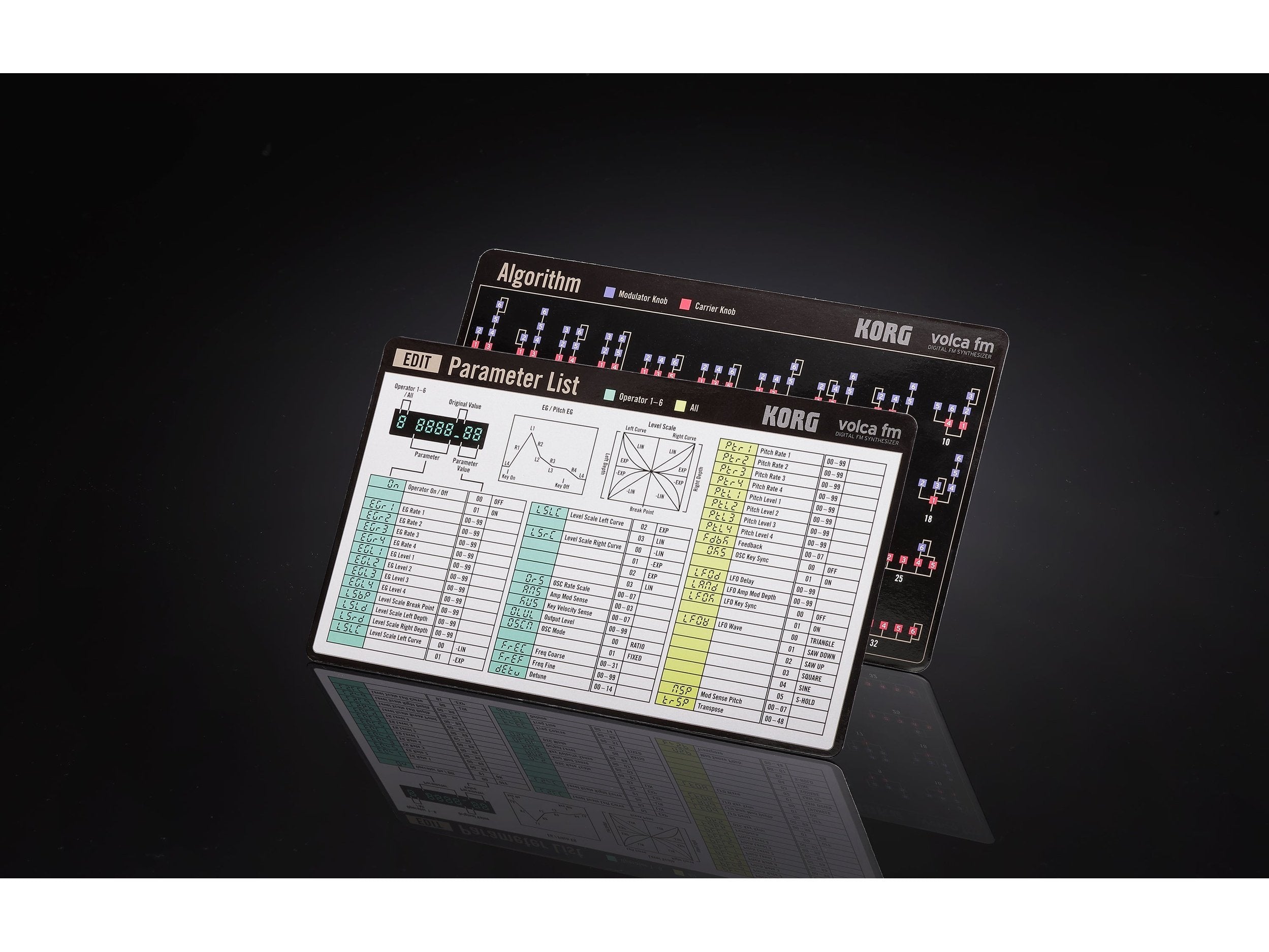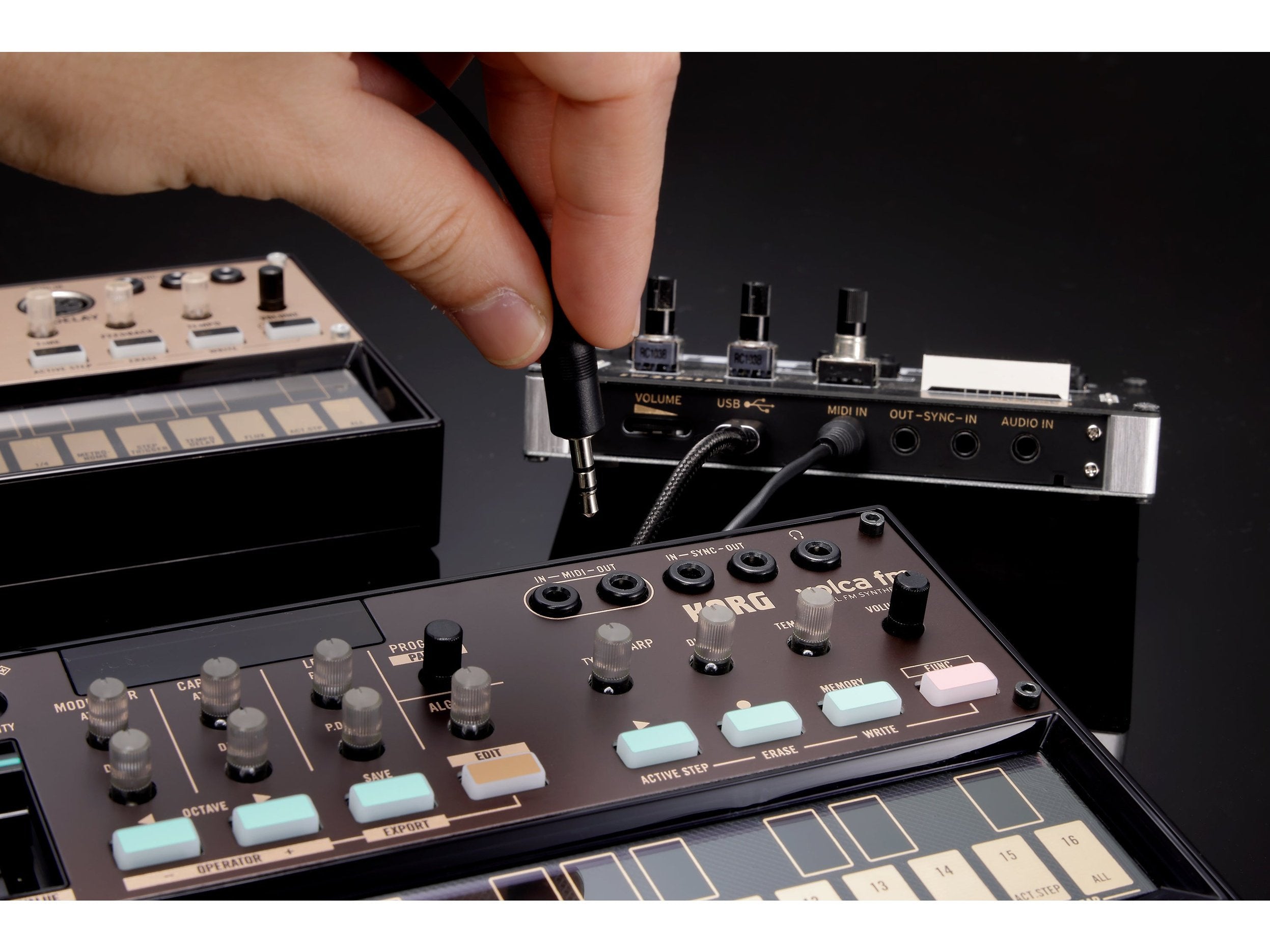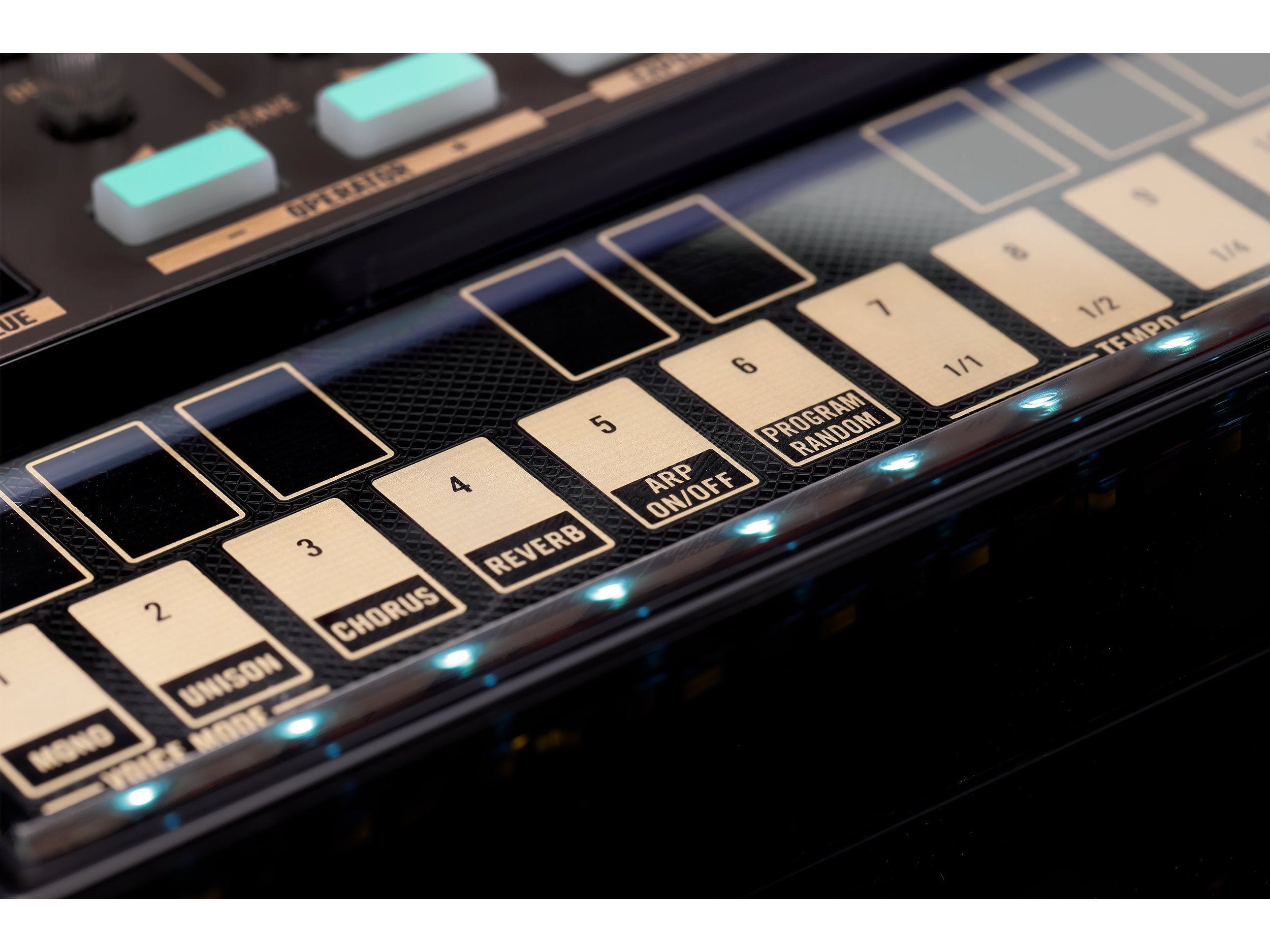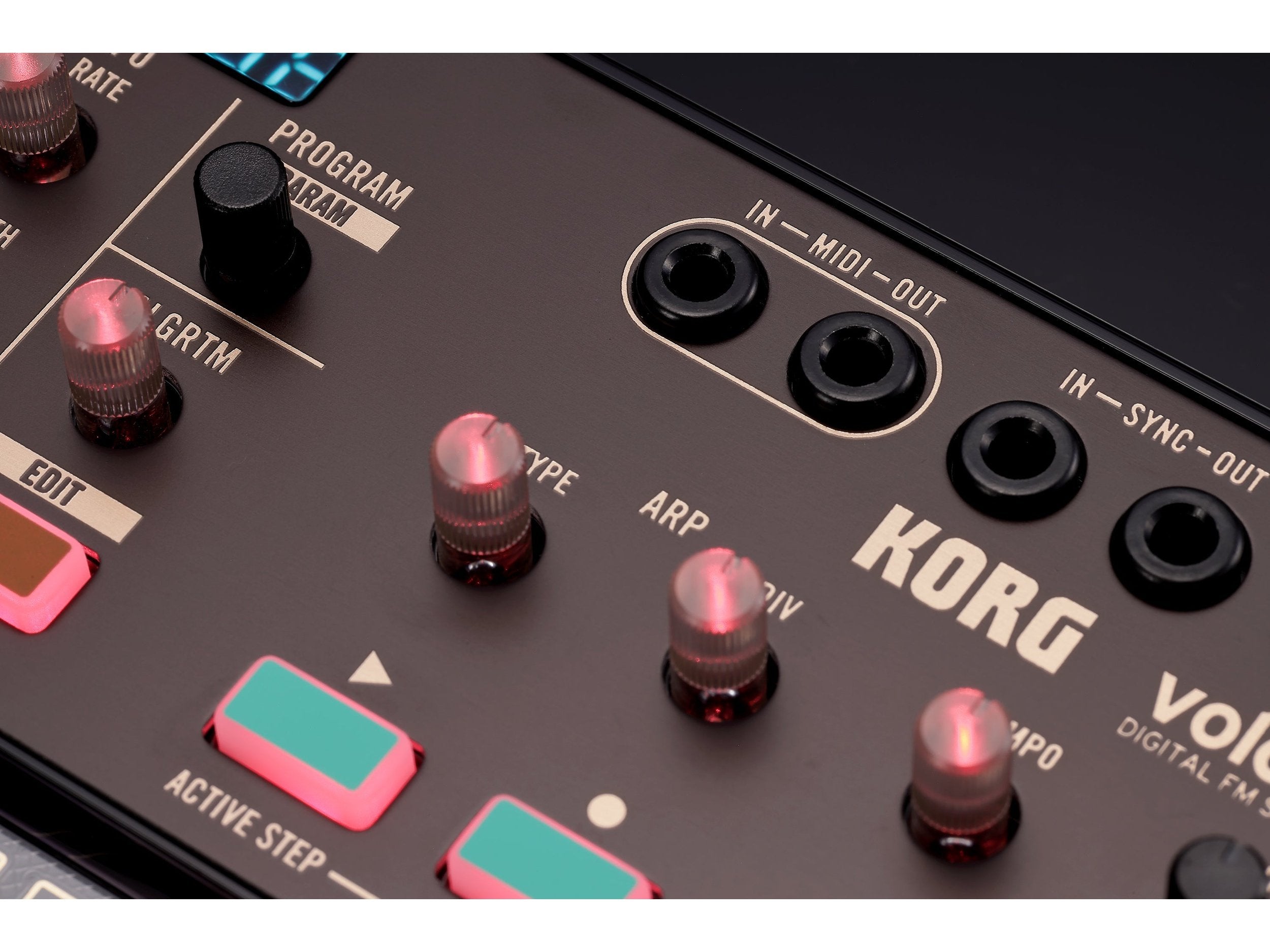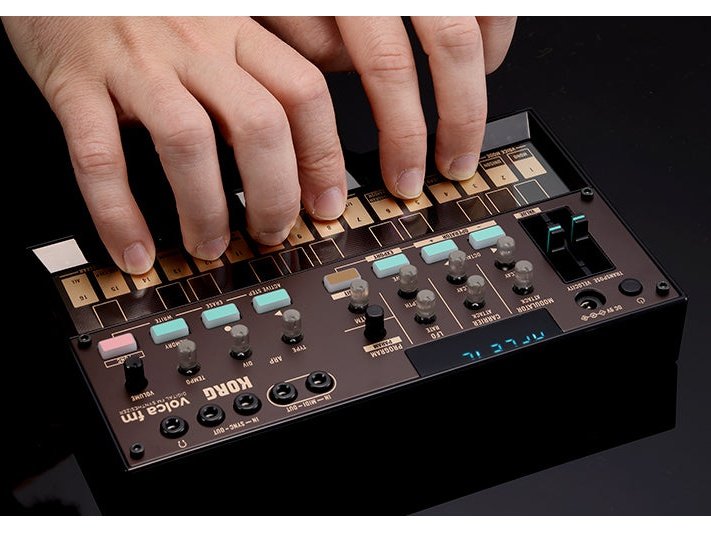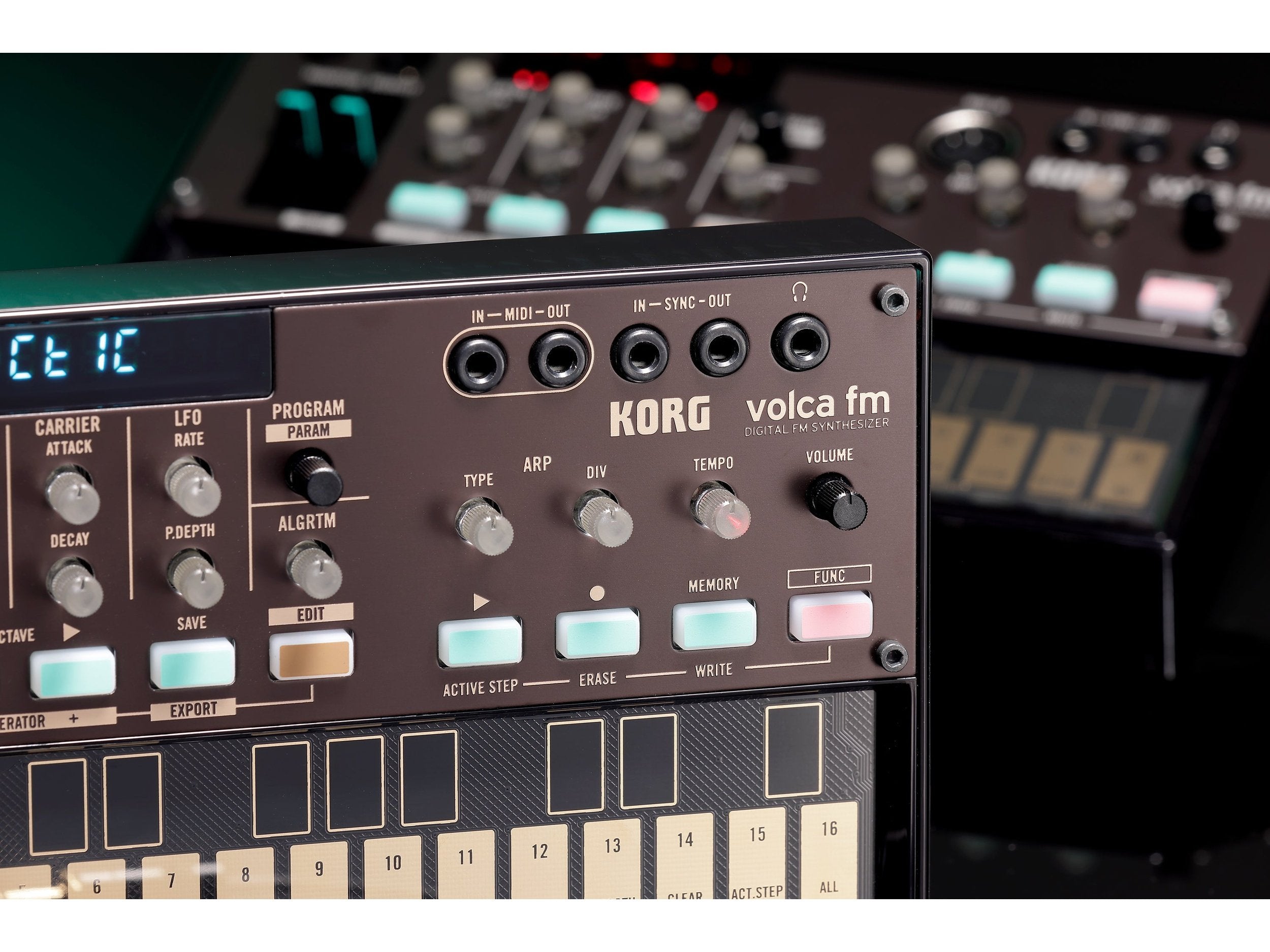 Volca FM 2
With 6-voice polyphony, 16-step loop sequencer, arpeggiator, effects, and incredible performance features, the next generation Volca FM is a DX compatible 6-operator FM synth that is small enough to fit into even the most compact setups.
Extend your warranty for free when buying direct from Korg UK.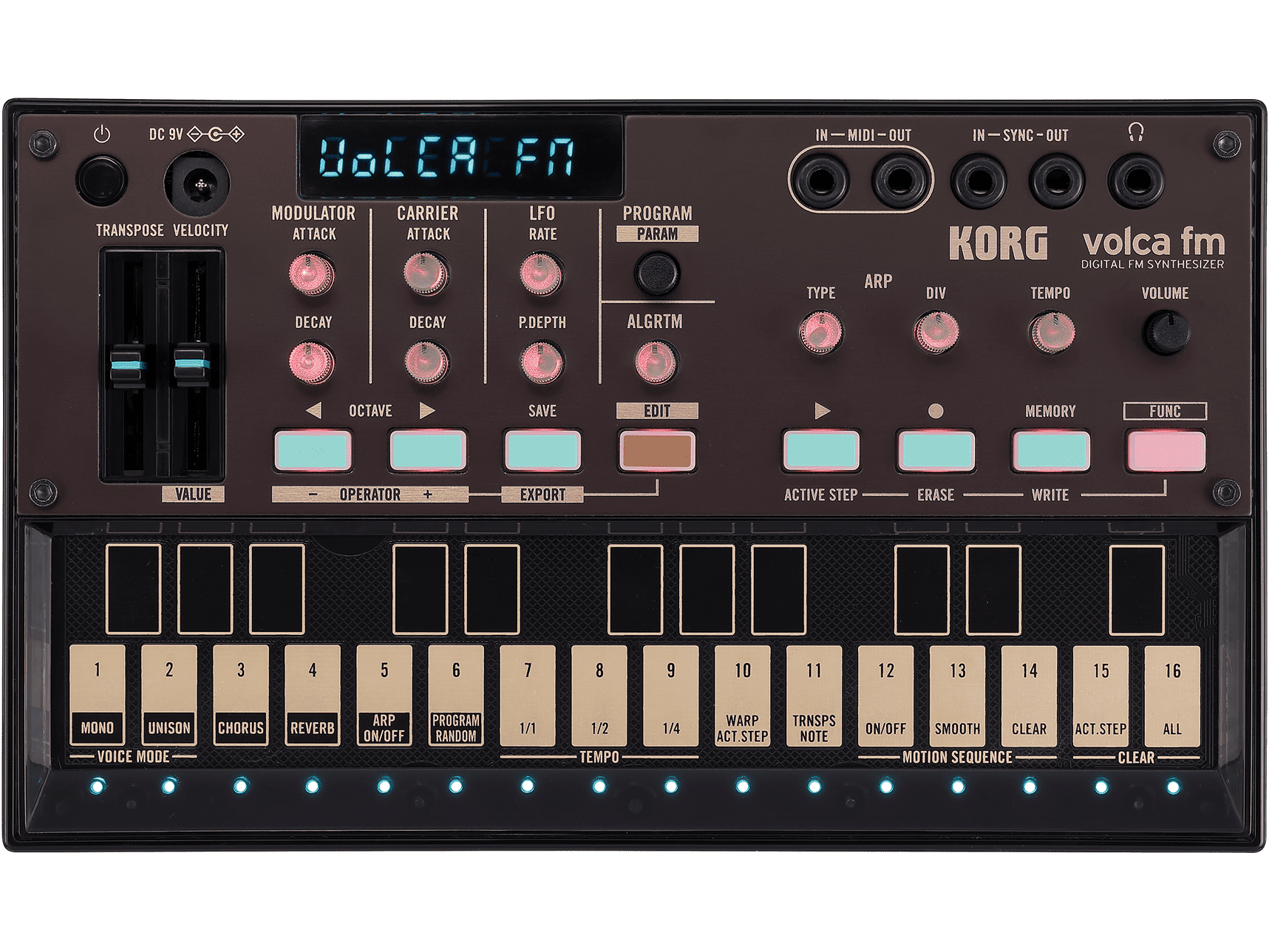 Building on the enormous success of the original Volca FM, this updated model doubles the voices of its predecessor, adds additional effects, and offers MIDI velocity sensitivity with expanded connectivity.
6-voice power with velocity sensitivity
With 6 voices, Volca FM makes it possible to play, sequence or arpeggiate complex chords to bring a unique flavour to your music production.
The new Volca FM is even velocity sensitive via MIDI, which coupled with its 6-voice polyphony, provides an expressive and nuanced playing experience.
Effects
In addition to chorus, the new Volca FM includes a shimmering new reverb. This classic combination of effects can be adjusted individually to bring a finishing touch to both legendary and new FM sounds.
Easy sound creation
FM sound editing is accessible with Volca FM thanks to the modulator/carrier knobs – control movements are mapped to multiple parameters for sound changes that are easy to understand. FM enthusiasts can even dive into full parameter edits – Volca FM even comes with a Parameter List Guide to help.
Sequencing and connectivity
With a 16-step looping sequencer, you can record performances directly as you play. Furthermore, 16 sequence patterns can be stored in the internal memory.
In addition to MIDI in, the new Volca FM includes a MIDI out via a TRS jack, making it possible to use the internal sequencer to control other devices through MIDI.
Expanding the creative possibilities further, Volca FM incorporates motion sequencing making it possible to capture subtle nuances of playing and control changes in real time. Not only is this a great way to polish and fine-tune loops, it also allows for dynamic and original live performances.
Program randomization and performance functions
Alongside the highly acclaimed warp active step, pattern chain, and enhanced arpeggiator functions, the next generation of Volca FM includes a program randomiser – a perfect way to be discover and be inspired by new patches.
In addition to the active step function which lets you skip steps during a sequence, Volca FM provides new features to generate more complex rhythms. If you're working with fewer than 16 steps, the warp active step function compensates and occupies the same playback time as 16 steps; then by synchronizing the playback with another Volca models, you can deliberately skew the step timing to generate truly original performances.
Volca FM even allows you to go beyond 16-step patterns. Join multiple sequence patterns for successive playback to construct large-scale developments of 32, 64, or even 256 steps!
Classic Sys-Ex compatibility
Volca FM perfectly reproduces the sound engine of DX7. Six operators and 32 algorithms provide complete compatibility, and it can even load files in the SYS-EX/SYX format.
Powerful software included
The moment you receive Volca FM, you get access to a huge selection of free tools to help take your music to the next level.
Synthmata online editor
In collaboration with Oscillator Sink, users of both previous and next generation Volca FM can use the free online editor to modify patches; no installation required!
Software bundle
The Volca FM software bundle includes Izotope "Ozone Elements" for song creation and mastering with AI.
"Skoove" helps improve your keyboard playing skills
"Reason Lite" DAW software
… and many more software synths from Korg and others.
Video
Audio
Keyboard

Multi-touch 27 key keypad

Synthesizer engine

FM

Polyphony

6

Structure

6 operators, 32 algorithms

Number of programs

64

Parameters

Modulator (attack, decay)
Carrier (attack, decay)
LFO (rate, p.depth)
Algorithm
Randomize

(Editor mode allows changes to each parameter for each operator)

Control

Transpose

Velocity

Octave

Arp (type, div)

Chorus Level

Reverb Level

Arpeggiator type

9 (rise, fall, random x 3)

Voice modes

Poly, mono, unison

Effects

Chorus, reverb

Sequencer

Parts: 1

Steps: 16

Memory slots: 16

Controls: motion sequence, active step, warp active step, pattern chain, metronome

Audio output

Headphone (3.5mm mini jack)

Sync

Sync In (3.5mm mono mini jack, max input level: 20V)

Sync out (3.5mm mono mini jack, output level: 5V)

MIDI

In, out

(Requires optional Type-A 3.5mm stereo mini jack to MIDI din adaptor for each)

DX compatibility

Can convert and load SYS-EX/SYX files created on DX7

Battery life

Approx. 10 hours

Power supply

AA alkaline battery x 6 or AA nickel-metal hydride battery x 6

 

AC adapter (DC 9V) (optional)

Dimensions

193(W) x 115(D) x 40(H)mm (without knobs)

Weight

360g (without batteries)

Included accessories

AA alkaline battery x 6, Sync Cable, Parameter List

Optional accessories

AC adapter (DV9V) KA-350

 
All new products are sold with a 2-year manufacturer warranty which is upgraded to 3 years when bought direct from Korg UK.

Certified Refurbished products also come with a one year warranty. 
We offer a 30-day returns period on all products purchased directly from Korg UK.